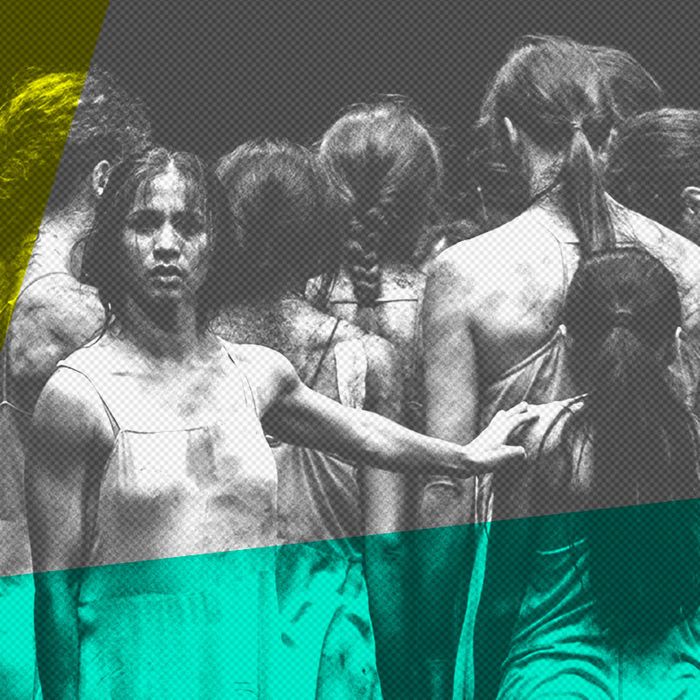 Photo-Illustration: Vulture and Photo Courtesy Oliver Look The Rite of Spring
If 2016 was the frying pan, 2017 has frequently felt like the fire. In this year of daily shifts, shocks, and sucker punches, I went from being an opinionated director to being a critic, and these ten productions, ranging from intimate to epic, all touched something expansive for me in their specificity. They eschewed the great temptations of a year like 2017 — didacticism, agitprop-ery, moral grandstanding — and instead found transcendence in the execution of a deeply personal vision.
Though some were light and others quite dark indeed, I left each one of them feeling the little bird of hope beating its wings against my ribs. It was a challenge to pick just ten, so I want to quickly shine a light on some that didn't make the list, from the classical to the postapocalyptic, all courageous, thrilling, questioning pieces of theater from this maelstrom of a year: The Government Inspector (Red Bull Theater), Hamlet (the Public), Indecent (Cort Theatre), A Doll's House Part 2 (John Golden Theatre), Peter Pan (Bedlam), After the Blast (Lincoln Center), Mementos Mori (Manual Cinema @ BAM), and The Present (Barrymore Theatre).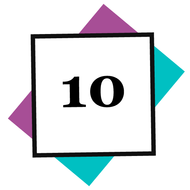 'People, Places & Things' (St. Ann's Warehouse)
Rumors about Denise Gough's Olivier Award–winning performance as the addict Emma — the center of Duncan Macmillan's searing story of rehab, self-destruction, and self-deception — preceded her to Brooklyn. The words "tour de force" seemed attached to her name; comparisons to Mark Rylance's performance-of-a-generation in Jerusalem abounded. The rumors were true. Gough was astounding. She gave a gut-wrenching unstable reaction of a performance — vulnerable, ugly, chaotic, desperate, almost mythic. Surrounded by top-notch fellow actors, and bolstered by the electric direction of Jeremy Herrin, she ripped open Macmillan's clever play and created a real emotional masterpiece.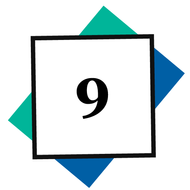 'Of Government / What the Constitution Means to Me' (Clubbed Thumb's Summerworks)
Okay, so I'm cheating here, but these two pieces from Clubbed Thumb's 2017 Summerworks series have stuck with me long into the colder months, engaged in a conversation with each other in my mind. Both Alex Borinsky's soulful, searching Of Government (with its cast of almost 20 women of all ages and backgrounds) and Heidi Schreck's witty, vulnerable, mostly monologue play tackled big questions by staying persistently small. Borinsky created a kind of civic pageant — a meditation on how we take care of ourselves as individuals and as societies — out of tinsel and craft paper, and Schreck grappled with ideas of inalienable rights and painful repression by taking a deep dive into her own history (as a child she used to give speeches about the Constitution to win prize money in American Legion Hall rhetoric competitions). In both pieces, the room was abuzz with both curiosity and compassion. Schreck and Borinsky found the political, and the powerful, in the personal.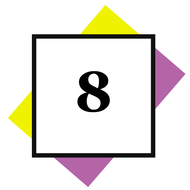 'The Band's Visit' (Barrymore Theatre)
It just broke box-office records at the Barrymore, so it would seem that this avowedly different and delicate musical is getting the audiences it deserves. Adapted by Itamar Moses from the bittersweet indie film by Eran Kolirin (and with an exquisite score and lyrics by David Yazbek), The Band's Visit tells the story of an Egyptian military band that, due to some mistranslation and a mistaken bus, ends up spending a single night in a sleepy little Israeli town. Unlikely material for a musical? Perhaps, but the show is all the more powerful for its intimacy, its lack of traditional glamour and glitz, and its gorgeous, unique musical idiom — a lush, playful homage to Arabic classical music that feels utterly fresh in the halls of Broadway.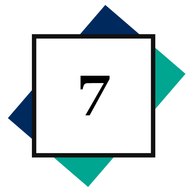 'Frontiéres sans Frontières' (The Bushwick Starr)
In a year and a country so committed to deadly earnestness, Phillip Howze's delightfully dark satire of our penchant for tragedy porn — and our self-important desire to feel like morally superior global citizens — felt like a bracing gust of wind. This story of three young siblings living in the rubble of an unnamed war-torn country was at once visually striking (director Dustin Wills and scenic designer Mariana Sanchez Hernandez made magic out of literal trash), brilliantly acted (Emma Ramos as the oldest sibling, Win, was a revelation), linguistically acrobatic, and piercingly funny. Frontiéres is a whip-smart modern burlesque that deserves a wider audience.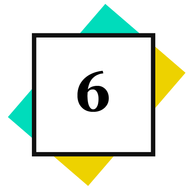 'Burning Doors' (Belarus Free Theatre at La MaMa)
The Belarus Free Theatre is an ensemble in exile. Its co-artistic directors, Natalia Kaliada and Nicolai Khalezin, have been living as political refugees in the U.K. since 2011. The fact that they are still creating harrowing, virtuosic, defiantly dangerous theater is nothing short of a marvel. Burning Doors — a brutal, intelligent, and even morbidly funny meditation on the oppression of artists in contemporary Russia — was a slow burn of articulate fury and extraordinary ensemble physicality. It was also a light in the darkness, a declaration of faith that art, like some kind of glorious cockroach, will survive no matter what.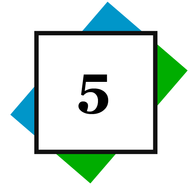 'The Treasurer' (Playwrights Horizons)
Max Posner's quietly devastating exploration of a son's attempt to manage the finances of his aging, estranged, spendthrift mother was equal parts wry intelligence and profound compassion. It was also a tour de force for Peter Friedman, as the narrator known only as "The Son," and Deanna Dunagan as his lonely, face-saving mother, a woman descending into dementia, who loves her children despite having left them, and who knows that they don't really love her. Posner's play — buoyed by the sensitive, assured direction of David Cromer — was at once theatrical and familiar, heartbreaking in its emotional closeness to home and refreshing in its formal playfulness.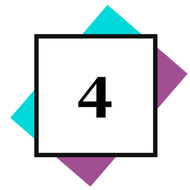 'Animal Wisdom' (The Bushwick Starr)
The Obie Award–winning composer and performer Heather Christian called her show a Requiem Mass — even so, I doubt most of its Brooklyn audience entirely expected the heart-stopping and, yes, spiritual experience they were in for. Telling stories of her Mississippi upbringing, conjuring the ghosts of her ancestors, and along with her masterful band, pouring out a series of songs that ranged from sly to shattering, Christian created a community ritual of mourning and celebration. I felt my faith in American theater being renewed amid the musty Persian carpets and colorful lamps that filled the Starr's intimate playing space. For believers and skeptics alike, Animal Wisdom worked a kind of miracle.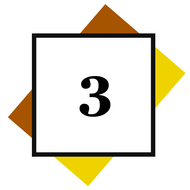 'Richard III' (BAM)
Lars Eidinger's prowling, grinning, and frequently improvising monster-monarch chewed up the stage and spat it back out in our faces in Thomas Ostermeier's gleefully wicked production from Berlin's Schaubühne Theatre. This Richard — who performed a terrifyingly manipulative striptease in front of Lady Anne and growled his soliloquies into a microphone swinging above the stage like a noose — was a sharper, more revelatory gloss on our modern tyrants than any Shakespearean villain dressed up in a yellow wig and a red tie. Eidinger was pure, salivating hunger, a stunning portrait of all-consuming, and ultimately self-consuming, id. While the play wasn't perfect (I especially longed for more depth in Ostermeier's treatment of the women characters), it didn't need to be. It grabbed Shakespeare by the throat and shook him till the theater was registering on the Richter scale.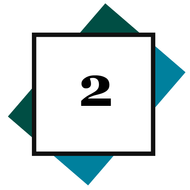 'The Hairy Ape' (Park Avenue Armory)
Speaking of the human animal, Bobby Cannavale sank his teeth straight into the central role of Yank in Eugene O'Neill's iconic 1921 expressionist drama, bringing ferocious physicality to the play's rough, mannered poetry. Director Richard Jones harnessed both the raw power and the piercing satire of this tale of society's deadly aversion to those who do the dirty work that keeps the furnaces of capitalism roaring. Visually severe and spectacular within the cavern of the Park Avenue Armory's Drill Hall — and a master class in ensemble performance — this Hairy Ape felt like a thrilling victory for theatricality, a gloriously disciplined, anti-naturalistic shot in the arm for an art form that, these days, all too often feels like television.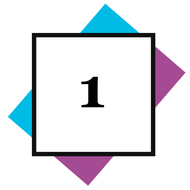 'Café Müller' / 'The Rite of Spring' (BAM)
Witnessing the late, immeasurably great choreographer Pina Bausch's legendary double bill in the flesh is, without exaggeration, a life-altering experience. The pair of pieces — which returned to BAM for the Next Wave Festival 33 years after their New York premiere there in 1984 — spark a kind of theatrical nuclear fusion: an auditorium of over 2,000 people leans forward together, linked by the waves of energy rolling off the dancers of the Tanztheater Wuppertal almost visibly. The filmmaker Wim Wenders — speaking of the Café Müller, an ode to our daily rituals of love and loneliness that's as funny as it is physically exquisite — credited Bausch with teaching him more in 40 minutes "about men and women than the entire history of cinema." And then there's The Rite of Spring — as vast and primal as Café Müller is wry and wistful. As a companion to Stravinsky's opus, Bausch's creation is its own towering masterpiece. Its dancers — pulsing and twisting in glorious, terrifying unison on a field of black dirt — seem to have sprung up from the ground, their movements ancient, both innocent and carnal, animal and human. Stumbling back out into the night after Bausch's stunning ensemble, muddied and glassy-eyed, they took their final bows; I could feel the world realigning itself to make room for the performance I had just seen. Some pieces change your DNA forever.
*A version of this article appears in the December 11, 2017, issue of New York Magazine.