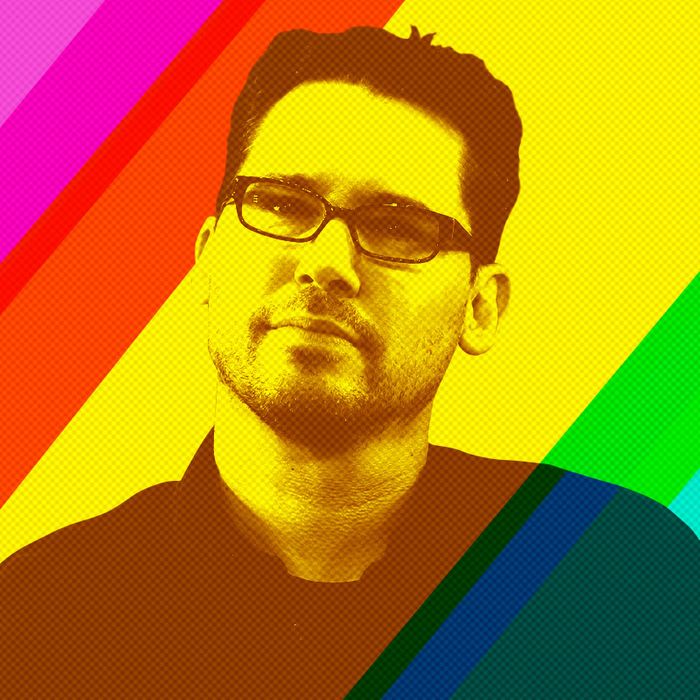 Bryan Singer.
Photo-Illustration: Vulture and Getty Images
Landing the job to direct Bohemian Rhapsody would stand as a career-defining achievement for almost any filmmaker, let alone one with a not-quite-blue-chip movie oeuvre like actor turned director Dexter Fletcher. The bio-drama — which follows the '70s ascendancy of multi-platinum-selling rock quartet Queen — features Mr. Robot star Rami Malek as front man Freddie Mercury and comes backed by Robert De Niro and Oscar-winner Graham King (The Departed, World War Z) as producers, with a December 2018 release date aimed squarely at garnering maximum awards-season love.
But when Fletcher — who has acted in films including Lock, Stock and Two Smoking Barrels and Muppets Most Wanted, and also directed such indie movies as Eddie the Eagle — signed on to Bohemian Rhapsody earlier this month, he became emblematic of a trend that swept Hollywood in 2017: the high-profile film project in which an acclaimed director is hired, then publicly fired and replaced by another filmmaker, in most cases of equal or lesser renown.
Rhapsody, of course, was a passion project of Bryan Singer, the X-Men phenom who was fired by distributor 20th Century Fox in early December due to "unexpected unavailability" — reportedly failing to return to the biopic's London set after Thanksgiving break and repeatedly requiring a cinematographer to step in to direct scenes during his absences. Further underscoring the emphatic quality of his dismissal, principal photography on Bohemian Rhapsody was set to wrap a mere two weeks later.
Film has long been considered a director's medium, with the director (as opposed to, say, actors, writers, producers or the cinematographer) singularly credited as the guiding creative force in control of a given movie's million moving parts, its content, and, ultimately, its box-office success or failure. In an era when sequels, prequels, spinoffs and reboots have become Hollywood's coin of the realm, though, the person in the director's chair has come to be increasingly viewed as a more disposable commodity than the intellectual property he or she was entrusted to bring to the screen.
To hear it from a writer-director who has long operated at the highest echelons of popcorn movie-making (but who asked not to be identified in this story out of concern for his professional standing), this anti-auteur shift occurred over the last two years. And it reflects Hollywood's cart-before-the-horse emphasis on revenue streams that movies can generate rather than on the movies themselves. "Studios think they're the filmmakers now," says the director. "Directors have less and less control. Merchandising, brand tie-ins, toys, that's what the studios are focused on. Storytelling is the last thing they're thinking about. Unless you're the top five guys that nobody can touch, you're basically a slave."
Just ask Colin Trevorrow, Zack Snyder, or Phil Lord and Chris Miller.
In September, Trevorrow, writer-director of Star Wars Episode IX, was given his walking papers from the mega-budget sci-fi serial during preproduction by Lucasfilm president Kathleen Kennedy. The studio attempted to spin the move as a kind of conscious uncoupling, a mutual decision to part ways because their "visions for the project differ." Nevertheless, there was speculation that Trevorrow — whose professional reputation skyrocketed thanks to the $1.6 billion box-office haul of his sophomore directorial effort Jurassic World — had proven alternately "difficult" and "unmanageable," ultimately leading to his dismissal. Days later, JJ Abrams (who rebooted the Star Wars franchise with 2015's The Force Awakens) was announced as his replacement.
Then, in June, after what has been described as "months of conflict" with Phil Lord and Chris Miller (the hot-streak filmmaking duo behind 21 Jump Street and The Lego Movie who are known for boldly reinventing entertainment properties), Lucasfilm's Kennedy fired the co-directors of Solo: A Star Wars Story, the stand-alone Han Solo spinoff. "[It's] become clear that we had different creative visions on this film, and we've decided to part ways," Kennedy explained in a statement. Days later, staid Hollywood journeyman Ron Howard (A Beautiful Mind, The Da Vinci Code) took over the film's directorial reins.
"'Creative differences' means Kathleen Kennedy did not like your creative instinct and made the move to get rid of you," says a veteran movie producer who has worked with Kennedy and is familiar with her M.O. "On those bigger movies, people are paying to see the characters, not the director. Guys like Ron Howard get it. He wants an unlimited budget to direct movies. He wants that feeling again. These flavor-of-the-month guys don't see themselves as hired guns — when that's what they really are."
Just last month, Justice League reached multiplexes bearing a "directed by Zack Snyder" credit, even though Avengers: Age of Ultron writer-director Joss Whedon came on to finish directing the project during its final shooting stage in May. Unlike Singer and Trevorrow, however, Snyder (Batman v Superman: Dawn of Justice, Sucker Punch) reportedly left Justice League after a family tragedy: the suicide of his 20-year-old daughter. "I've decided to take a step back from the movie to be with my family, be with my kids, who really need me," Snyder told The Hollywood Reporter. "The are all having a hard time. I'm having a hard time."
Hollywood history is littered with chaotic productions that required replacement filmmakers, both credited and not. During the filming of 1923's Merry-Go-Round, director Erich von Stroheim faced budget overruns, an alcoholic leading man, and fiery arguments with his production manager before being fired (by legendary studio executive Irving Thalberg) and replaced by Rupert Julian. More recently, Star Wars: Rogue One saw Tony Gilroy come out of the bullpen to oversee reshoots of director Gareth Edwards's work. And during production on The Bourne Identity, producer Frank Marshall secretly "grabbed a camera and started shooting," according to the film's star Matt Damon, after original director Doug Liman infuriated studio executives with his disorganization, cost overages, and wild stunts, such as paying the crew overtime to light a forest so he could play paintball ("You're not supposed to be telling this!" Marshall admonished Damon at a roundtable interview last year).
But aside from generating some social-media hysteria, changing directors mid-stream in this way doesn't necessarily detract from a film's bottom line, according to veteran studio marketing executive Russell Schwartz, unless the substitute filmmaker presents some kind of affront to the movie's core audience. "From a marketing perspective, it would [only] be an issue depending on how high-profile of a replacement it was — in terms of the fanboys, some damage control might have to be done," says Schwartz, co-principal of Pandemic Marketing Group. "Regarding the public — I don't think they care."
An earlier version of this piece identified Rami Malek's series as I, Robot instead of Mr. Robot. We regret the error.