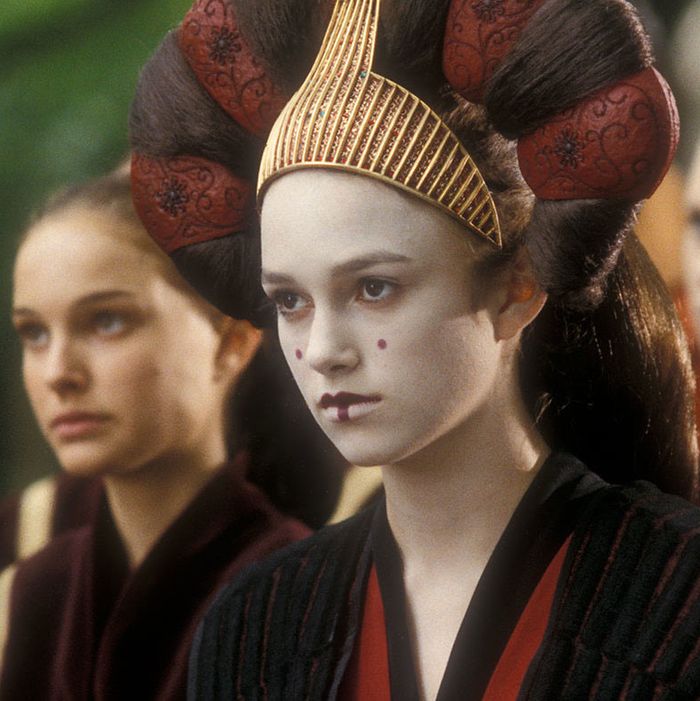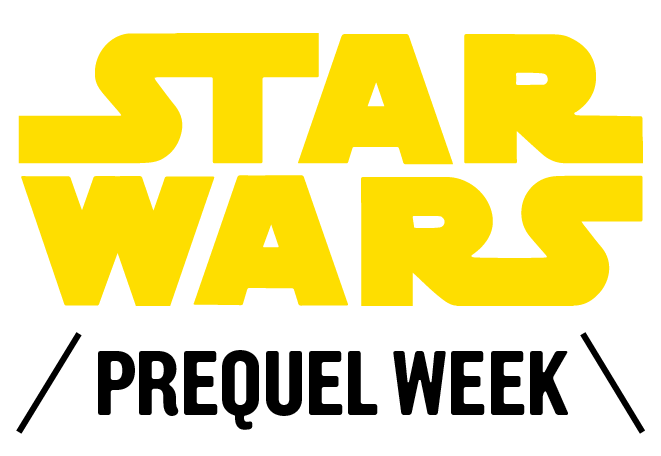 In the lead-up to Star Wars: The Last Jedi, we look back at the first Jedi (narratively speaking) with a series of stories about the much-beloved and never-disparaged prequel trilogy.
Ah, the fragile art of the cameo: There's such a fine line between a surprise pop-up becoming a pleasant YouTube revisit, and just being really annoying. With that in mind, credit must be given to George Lucas for his cameo work on the Star Wars prequels. Lucas jam-packed each film with subtle cameos that honored friends, family, and the franchise itself. In honor of Prequels Week, we've compiled all of the noteworthy bit roles in The Phantom Menace, Attack of the Clones, and Revenge of the Sith, from Sofia Coppola to E.T. to the creator of Star Wars himself (hat tip to the Star Wars Wiki for helping us find some of Lucas's sneakier surprises).
The Phantom Menace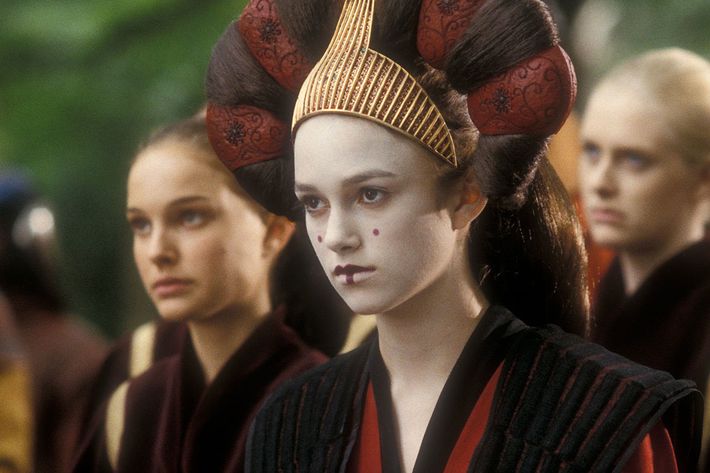 Keira Knightley as Sabé (above, middle)
In one of the Academy Award nominee's first parts, Knightley portrayed Sabé, a handmaiden to Queen of Naboo Padmé Amidala (Natalie Portman), who also fills in as the monarch's decoy. Apparently Portman and Knightley looked so alike in costume and makeup that their respective mothers had a hard time differentiating between the two.
Nathan Hamill as podrace spectator and a Naboo palace guard
Yes, he's the son of Mark Hamill, making his cameos a nice nod to the original trilogy. IMDb lists him as portraying both a podrace spectator and a Naboo palace guard.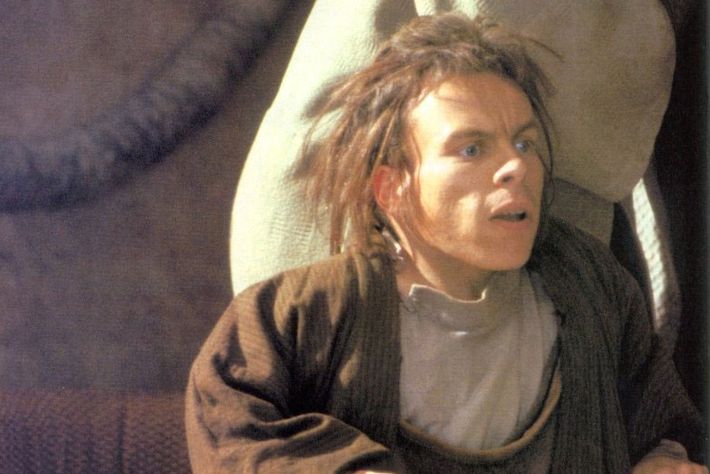 Warwick Davis as Weazel (above), Wald, and a street trader
Likely best known for his starring role in Willow, Davis is a fan favorite of the Star Wars universe, as he first portrayed an Ewok named Wicket in the original trilogy. Lucas commemorated the actor by giving him not one, not two, but three cameos in Episode I: as a Rodian (think Greedo) named Wald who's pals with Anakin, as a street trader on Tatooine, and finally, as an arms dealer named Weazel who bets on Anakin's podracing.
Ben Burtt as Naboo courier
While few likely know Burtt by name, he's had a serious impact on film as the sound designer on the original trilogy and the Indiana Jones films. More importantly though, he's the man responsible for popularizing the Wilhelm scream. He can be seen as a Naboo courier — which the Star Wars fan Wikipedia identifies as Ebenn Q3 Baobab — during the celebration after the Battle of Naboo.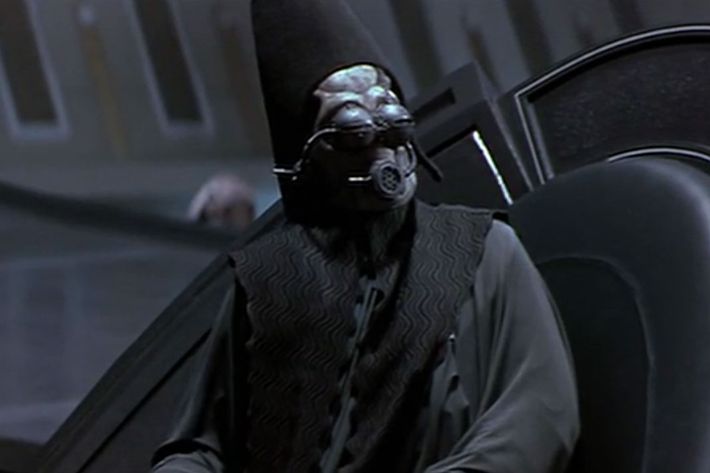 Amanda Lucas as Diva Funquita and the voice of Tey How (above)
In the first appearance on this list by one of George Lucas's kids, his daughter Amanda did double duty as Diva Funquita, a dancer on Naboo, and as they voice of Tey How (pictured above), an alien pilot in the Battle of Naboo.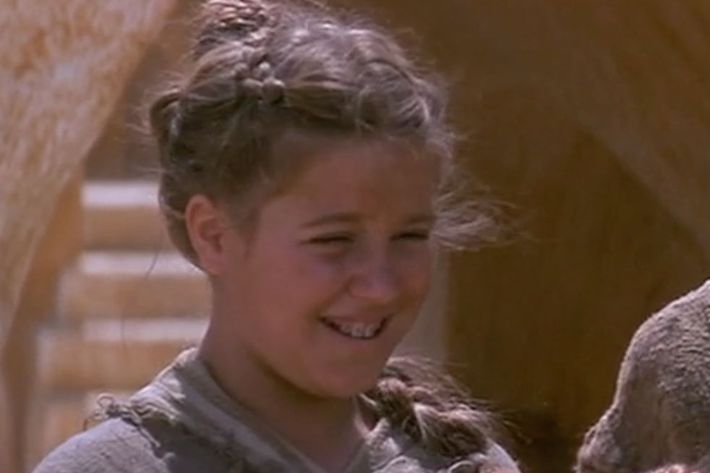 Katie Lucas as Amee (above)
Lucas, ever the democrat, also gave his daughter Katie a role as Amee, a friend of Anakin's on Tatooine.
Sofia Coppola as Saché
Look closely when Padmé is flocked by her handmaiden, and you might spot the Academy Award winner as one of the attendees, named Saché. Coppola's dad is a friend of George Lucas.
Roman Coppola as a senate guard
It was only fair that Sofia's brother — now an Academy Award–nominated screenwriter, producer, and director — got to have a part in Episode I too. He played a senate guard.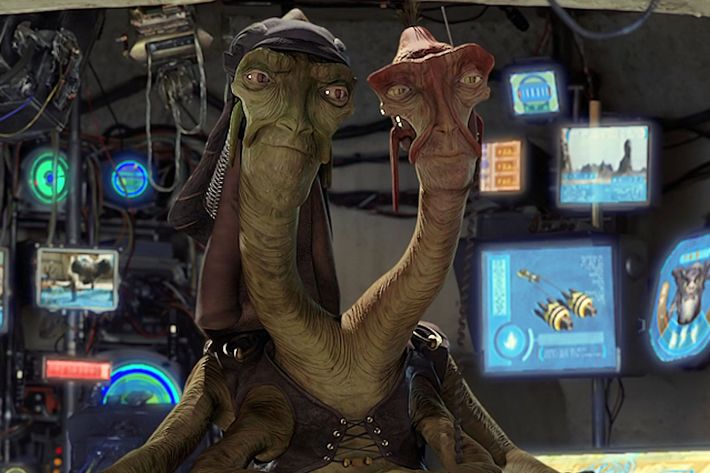 Greg Proops as the voice of Fode (above, right)
Former cast member on Whose Line Is It Anyway? and the host of the podcast The Smartest Man in the World, Proops lent his voice work to the alien Fode, one half of the illustrious color-commentating duo heard during the podrace.
Dominic West as a palace guard
Before playing dogged detective Jimmy McNulty on The Wire, West was enforcing Naboo law in Phantom Menace, where he portrayed a palace guard. He even had a line!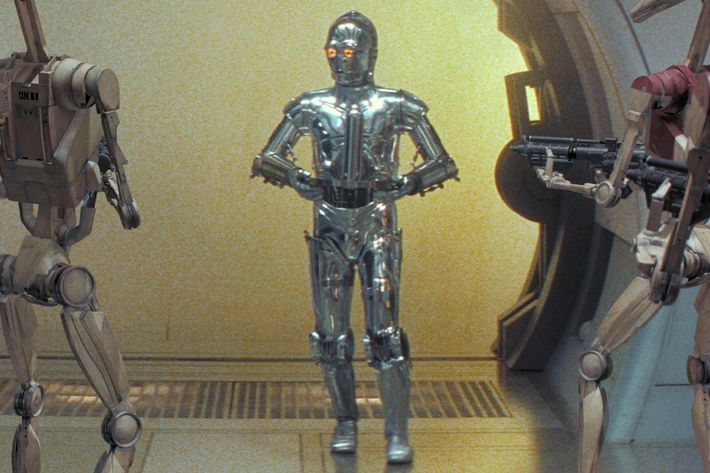 Lindsay Duncan as the voice of TC-14 (above)
Duncan — whom audiences will likely recognize for her recent role as the hardass theater critic in Birdman — lent her voice to TC-14, a silver droid very similar in appearance to C-3PO, who greets Qui-Gon Jinn and Obi Wan Kenobi at one point when they board a Trade Federation ship.
Richard Armitage as Naboo fighter pilot
Known for his work in The Hobbit trilogy and Hannibal (RIP), Armitage can be seen in full getup as a Naboo fighter pilot.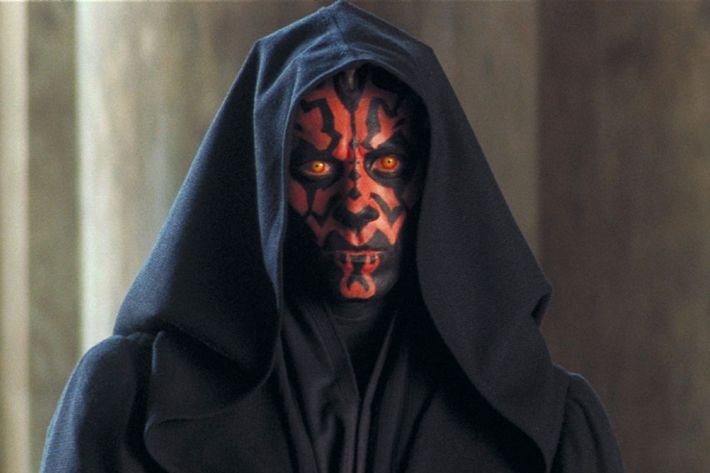 Peter Serafinowicz as the voice of Darth Maul (above)
The Shaun of the Dead and Guardians of the Galaxy funnyman was not so funny in The Phantom Menace, as he menacingly voiced all three of Darth Maul's lines.
Sally Hawkins as an extra in a parade
In what might be the hardest-to-spot cameo on this list, Hawkins was an extra in the crowd at a Naboo parade, a performance so small she apparently hasn't even seen it.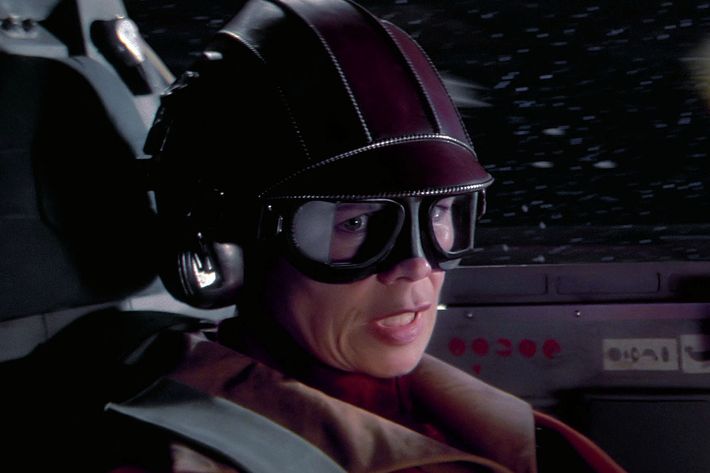 Celia Imrie as fighter pilot Bravo 5
The Bridget Jones and Best Exotic Marigold Hotel actress followed in the esteemed tradition of Star Wars fighter pilots; she can be seen piloting Bravo 5 over Naboo.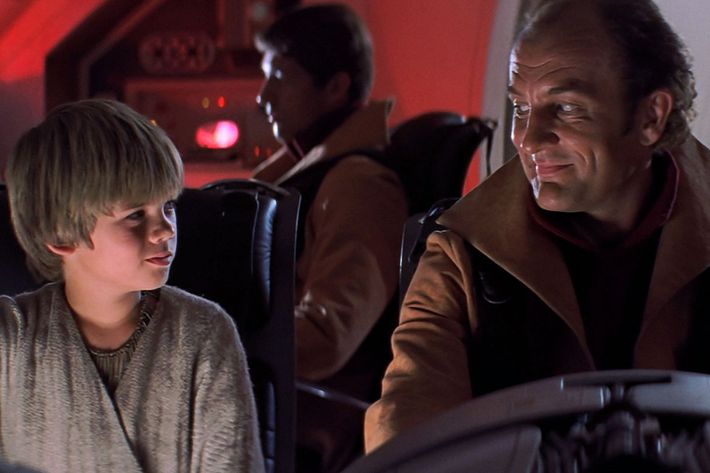 Ralph Brown as Ric Olié (above, right)
Best known for his performances as Danny the drug dealer in Withnail and I and 85 in Alien 3, Brown played fighter pilot Ric Olié, who also captains Padmé's ship.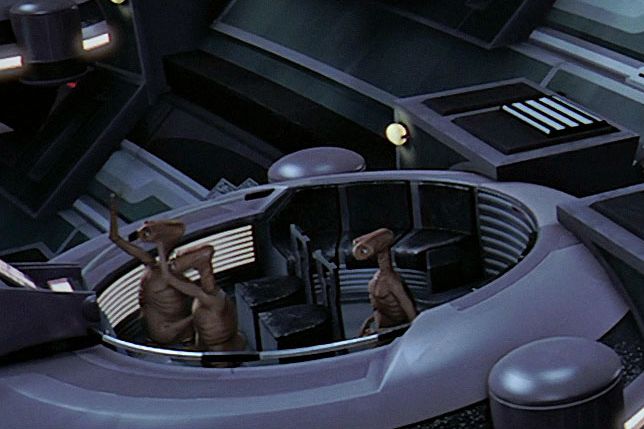 E.T. at the senate (above)
Tucked away during a Galactic Senate meeting are none other than a band of E.T.-esque aliens, in an obvious nod to Steven Spielberg's classic. According to the Star Wars fan Wiki they're called Asogians, but come on, we know it's E.T. and his brethren.
The Attack of the Clones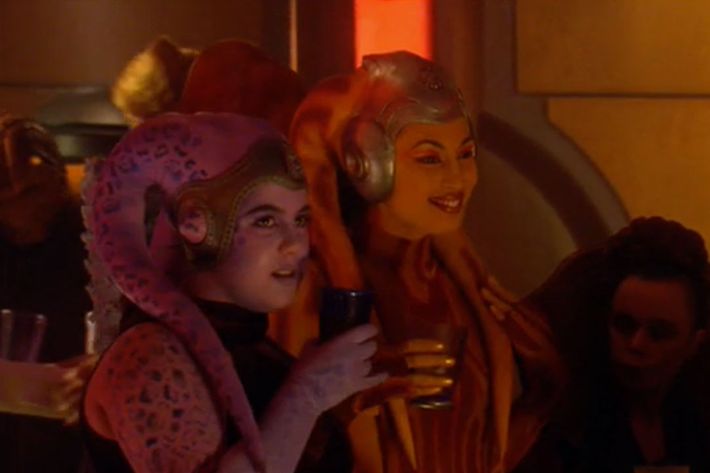 Ahmed Best as Achk Med-Beq (above)
Best's performance as Jar Jar Binks didn't help to make him a recognizable face — he played a CGI character who, uh, was Jar Jar — so we don't blame you if you missed him in his out-of-costume cameo in Attack of the Clones. During the film's opening chase sequence that bursts into a kind of space club, you can spot Best for half a second as a guy with the familiar-sounding name of Achk Med-Beq.
Anthony Daniels as Dannl Faytonni
Also hitting up the club is a man who has had his notoriety increased by playing a masked character: Daniels, beloved for bestowing upon the world the charmingly uptight C-3PO, can be seen imbibing out of costume as a man named Dannl Faytonni.
Amanda Lucas as Adnama
Making her second appearance on this list, Amanda Lucas is at the club too, portraying a person named Adnama.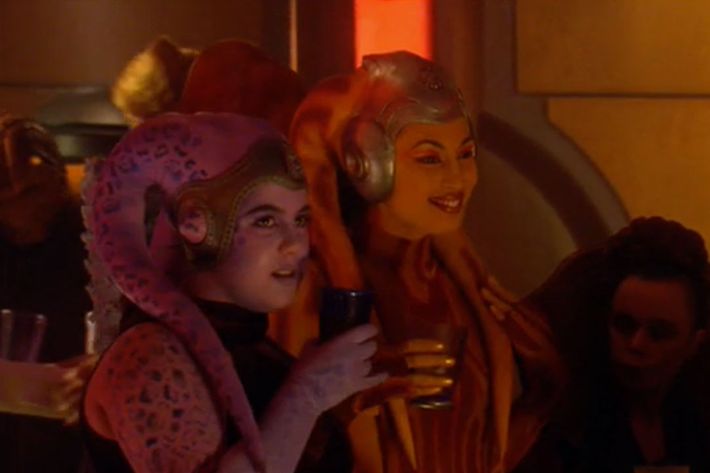 Katie Lucas as Lunae Minx (above, left)
Rounding out the four club cameos and joining her sister, Katie Lucas dons the guise of a purple alien named Lunae Minx.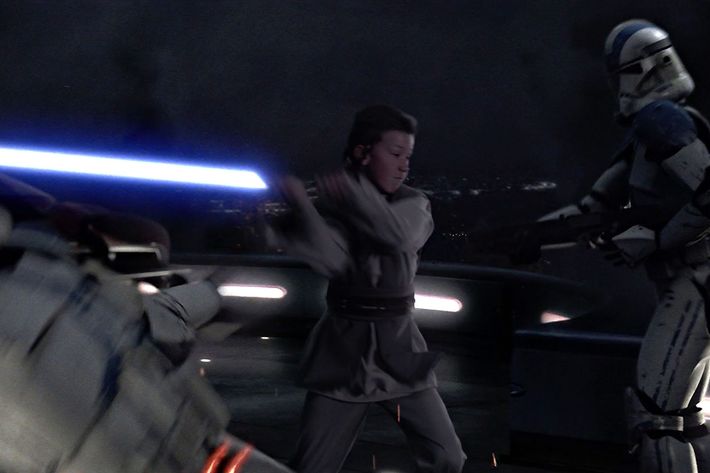 Jett Lucas as Zett Jukassa (above)
Lucas again ensures that all his children are treated equally, as his son Jett gets the juicy role of a budding Jedi — a padawan, that is — named Zett Jukassa, who can be seen in the background of one scene in Attack of the Clones. Jett reprised his role in Revenge of the Sith, where he went out in a blaze of glory staving off traitorous clones.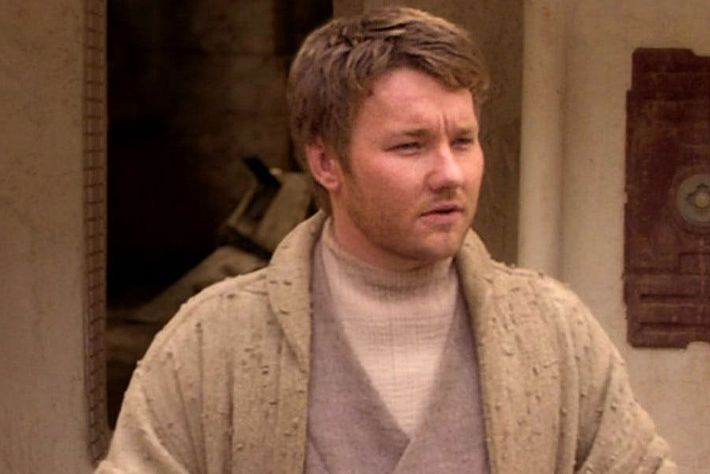 Joel Edgerton as Owen Lars (above)
Before breaking out as an MMA fighter in Warrior, Edgerton had the prestigious role of Owen Lars, Anakin's stepbrother — which makes him Luke's uncle. Featured in both Attack of the Clones and Revenge of the Sith, Lars's older iteration doesn't fair as well as Edgerton.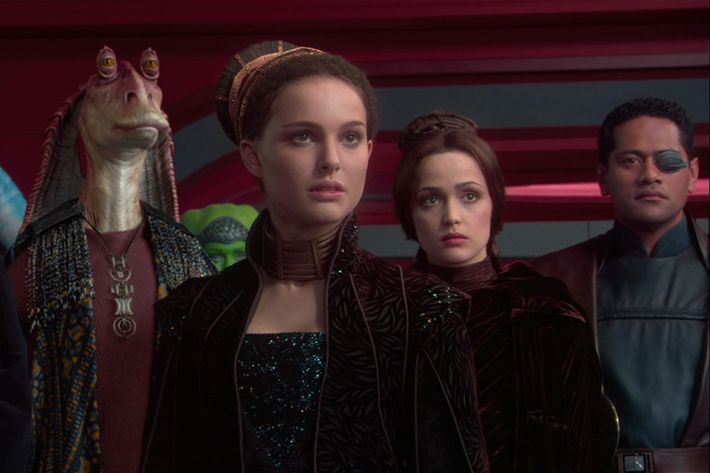 Rose Byrne as Dormé (above, second from the right)
In another early role, Byrne joined with the likes of Sofia Coppola and Keira Knightley as one of Padmé's handmaidens named Dormé, infusing the queen's attendees with even more cinematic talent.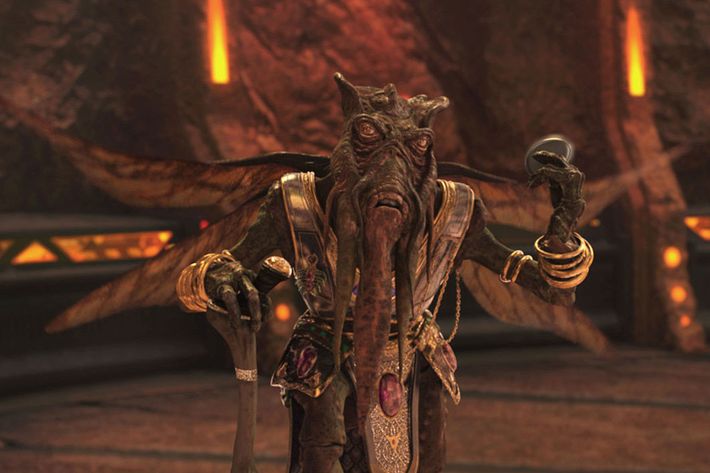 Marton Csokas as the voice of Poggle the Lesser (above)
Known for his role of Celeborn in the LOTR films, Csokas voices the very beautiful alien Poggle the Lesser, whose voice is as silky smooth as they come.
JC Chasez, Chris Kirkpatrick, and Joey Fatone of 'N SYNC (and Joey's brother Steven) as Jedis
Thanks to the fandom of his daughters, Lucas asked the world's preeminent boy band 'N SYNC to join Attack of the Clones, where the bleach-tipped singers would play presumably bleach-tipped Jedis in the background of a fight. Members JC Chasez, Chris Kirkpatrick, and Joey Fatone — as well as Joey's brother Steven — agreed to the part, but when word got out about their potential cameos, fans were less than thrilled. Lucas ultimately decided to cut the boy band, although the Huffington Post thinks Joey may have made the cut after all.
Revenge of the Sith
George Lucas as Papanoida
The man behind the Star Wars universe eventually decided to put himself into his own creation, although in a rather strange cameo: As Anakin visits Palpatine at the Opera, you can spot an ornately garbed blue alien. Yep, that's Lucas, as Papanoida, the chairman of his home moon Pantora, per the Star Wars Wiki.
Katie Lucas as Chi Eekway Papanoida
Katie Lucas also attends the opera as Chi Eekway, Papanoida's similarly blue-skinned daughter.
Amanda Lucas as Terr Taneel
Alongside her father and sister at the opera, Amanda Lucas can be seen playing a woman named Terr Taneel standing near her offscreen family.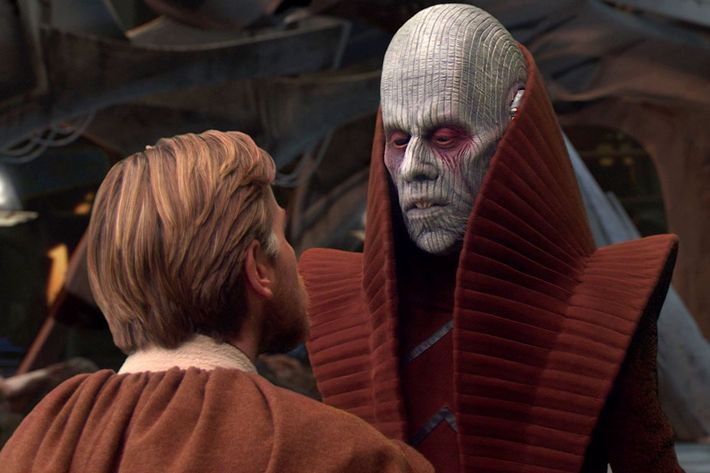 Bruce Spence as Tion Medon (above, right)
Thanks to his roles in Mad Max, The Matrix and LOTR, Spence has his own cult following, leading to a brief role as the Pinhead-esque Tion Medon, who helps Obi-Wan find and defeat General Grievous.
Pablo Hidalgo as Janu Godalhi
To bring cohesion and order to such an expansive universe, Hidalgo, an employee of Lucasfilms, checks films, TV shows, books, toys, games and any other Star Wars property so that everything checks out with and fits into the canon. For such tedious work, Lucas repaid Hidalgo with a cameo at the opera as a man named Janu Godalhi.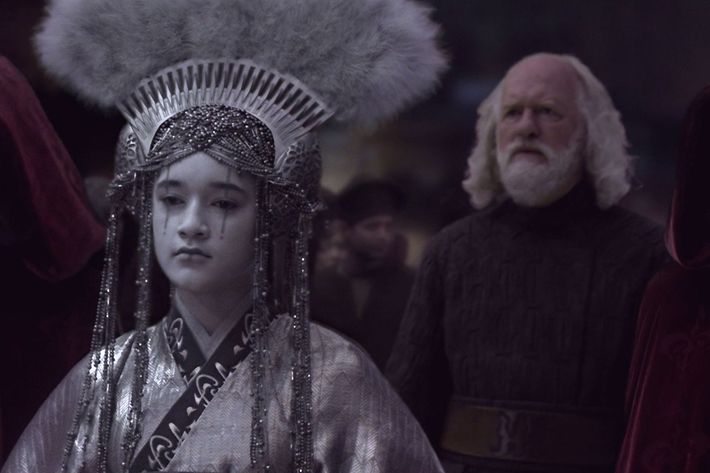 Keisha Castle-Hughes as Queen Apailana (above, left)
Best known for her Academy Award–nominated performance in Whale Rider — as well as a stint as Obara Sand on Game of Thrones — Castle-Hughes briefly portrayed Padmé's successor, who is seen attending the late queen's funeral. Despite the incredibly brief role, she still had to put on an insane amount of makeup.
Jeremy Bulloch as Jeremoch Colton
Taking a turn to the light side in a cameo, Bulloch — who played Boba Fett in the original trilogy — portrays Captain Colton, the pilot of the ship that rescues Obi-Wan and Yoda from being killed by the Clones at the film's close.