Idioms aside, a book's cover matters. Who among us hasn't been swayed into buying one novel over another solely by an attractive jacket design? Publishers rolled out some especially good-looking titles this year, so we polled Gail Anderson (creative director of the Visual Arts Press at SVA), Dan Wagstaff (book-design blogger at the Casual Optimist), and Landon Mitchell (a bookseller at McNally Jackson) to determine the best of the bunch. Here's a list of the year's most beautiful, most effective book covers.
How to Behave in a Crowd
How to Behave in a Crowd
By Camille Bordas
A book about an 11-year-old should come packaged in some juvenile kind of time-wasting game — like connect the dots. Graphically well-plotted, but not too self-serious, "I was drawn to this and then completely intrigued when I didn't see the author's name," Anderson says. "And then I did what a great design can gently nudge to do — I bought the book."
Autumn
Autumn
By Karl Ove Knausgaard
Knausgaard's weighty novels typically come in excellent packaging, and Autumn is no exception: Mitchell picked it for it's full-bleed Van Gogh–esque art. It precedes another equally beautiful title, Winter, coming out this, well, winter.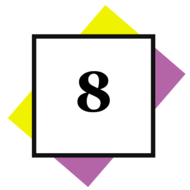 The Idiot
The Idiot
By Elif Batuman
If there was a year to bind a Dostoyevsky-inspired novel in millennial pink, 2017 was surely it. But the choice in color goes beyond the trend: The book, about a clueless young woman in her first year of college, is in part about the character's clumsy efforts to learn the ways of romance. A pale blushing pink — paired with a lump of coal — is the perfect color to set the tone.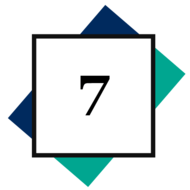 The Aeneid
The Aeneid
By Virgil, translation by David Ferry
David Ferry's new translation of The Aeneid won praise for its liveliness — the New York Review of Books said, "his confidence, as a poet, in this instance to take an even more expansive liberty while keeping the diction pure and plain — that makes this new translation such a marvel throughout" — and the book comes in binding to match. "I found this dust jacket and its curiously textured varnish visually arresting," Anderson says. The chiseled typography aside, the Cubist art, layered over a silhouette seedling plant and drenched in blood red, makes the cover dance.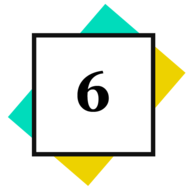 The Incest Diary
The Incest Diary
Anonymous author
A subtle book, visually speaking, this slim gray number is a difficult story about a woman's abuse at the hands of her father. "The design is so quiet and mysterious, but also commanding," Mitchell says. "It's one of the best- made books of the year in my opinion. They did exactly enough — i.e. barely anything at all."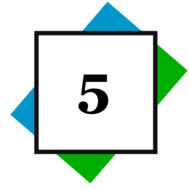 Black Moses
Black Moses
By Alain Mabanckou
"No one designs covers quite like Jon Gray," Wagstaff says of the bright cover for this fable set in a coastal region of the Republic of Congo. The Black Moses jacket is trendy in that a lot of well-styled books currently use this kind of punchy block lettering and faded, screen-printed imagery (look at last year's The Nix), but this cover mixes the patterns and the lettering in an especially refined way.
Ali: A Life
Ali: A Life
By Jonathan Eig
"I saw this absolutely perfect, wonderfully brave jacket — no type!* — while on the escalator at Barnes & Noble in Union Square and headed over just to admire it up close," Anderson says of this year's definitive biography of the boxing champion. "Design doesn't get better than this."
*Editor's note: The image above also contains the spine of the book, which has text and the red background. The cover is just the photo of Ali.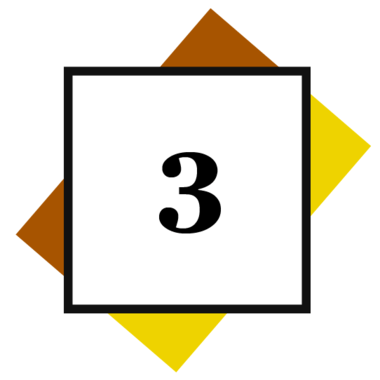 Lenin 2017
Lenin 2017
By Slavoj Žižek
Big year for Vladimir Lenin fans: Verso put out a collection of the Russian icon's original texts, enshrined in a silver and iridescent cover stamped with a fierce black-and-white photo of the dictator. The juxtaposition between the shimmer of the material and the glaring man earns this book a spot on the list, but Anderson also cast a vote for another Lenin tome from this year: Lenin: The Man, the Dictator, and the Master of Terror, by Victor Sebestyen. "This jacket was so spot-on," she says, "that I almost bought a book I knew I would probably not be able to get through."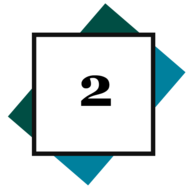 Priestdaddy
Priestdaddy
By Patricia Lockwood
Patricia Lockwood's memoir about moving back home to live with her gun-cleaning, Bible-thumping father recounts a collision of cultures: on one side, a sometimes-vulgar poet and her poet husband; on the other, Catholicism and anti-abortion rallies. Devotion is at the core of the story, and the cover by Rachel Willey paints that in a way that'll make you squirm: "It manages to capture both the creepiness of the book's title," says Wagstaff says, "but also the humor of the memoir."
The Book of Disquiet
The Book of Disquiet
By Fernando Pessoa
More fine art than publishing marketing material, this reissue cover by Peter Mendelsund — an art director at Knopf, and one of the best in the cover-designing game — audaciously eschews text and shows only an inky and distorted portrait of Pessoa himself. "A brightly bonkers cover," Wagstaff says, "that seems just about right for an 'existential masterpiece'."