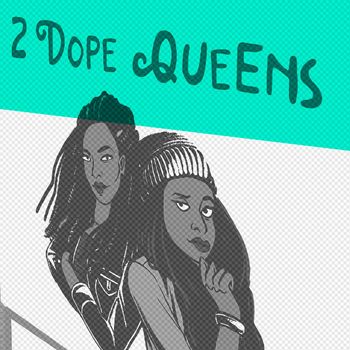 There's a knowing joke comedy podcasters have been using as an aside on their shows for the past couple of years that feels more true than ever before in 2017: "Everyone has a podcast." Blame it on the ease of producing a talk show with decent sound quality or on an influx of comedy-school graduates, but the Apple Podcast charts are absolutely brimming with funny people. Trying to pinpoint which are the funniest seems like a near-impossible task. Like any form of comedy, it's all subjective, and the weekly or biweekly schedule most podcasts maintain also means that it can be difficult to keep up the same level of laughs per episode.
In putting together this list I gave extra weight to the factors that most often convince me to change a podcast's status in my download-history from "good occasional listen" to "subscribe": mainly originality, consistency, and quality of the guests. Note that the "quality of guest" I speak of doesn't necessarily mean the most famous celebrity visitors, but people who have something interesting to say and/or a good rapport with the hosts. I didn't include any shows that debuted or returned in the past few months (sorry, Raised by TV and Womp It Up!). I also judged long-running series a bit more harshly — as my colleague Nicholas Quah put it in his list of the Best Podcasts of 2017, "Older, more established shows have the added burden of being ranked against prior seasons" — while looking favorably on new shows that had a few rocky episodes but showed great promise.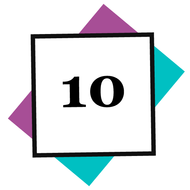 Anna Faris Is Unqualified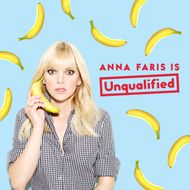 Even if you're unfamiliar with the host's acting career, Faris's relatable personality and easy friendliness makes her a particularly deft conversationalist. She invites celebrity guests on the air — many of whom are TV and movie actors who don't often make the podcast rounds — to talk about their lives and relationships before playing a Would You Rather–style game with them that involves asking if the celebrity would put up with certain "deal-breakers" on a date. The episode ends with calls to listeners seeking relationship advice — Farris's suggestions are often, for better or for worse, surprising, making this unlike any other advice show on the market.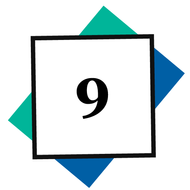 Comedy Bang Bang!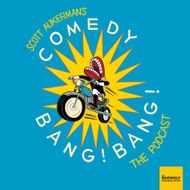 Though the cast of characters frequenting Scott Aukerman's podcast staple has changed quite a bit over the past few years, leaving some older fans grumbling, Comedy Bang Bang! still gets good mileage out of its format. Each week, Aukerman interviews a celebrity guest when the show is inevitably derailed by a comedian or two playing original characters or an impression. The loose improv that follows isn't always a home run, but you'd be hard pressed to find a series with better longevity.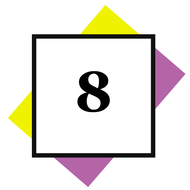 Mouth Time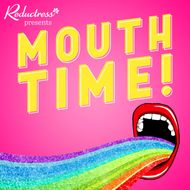 The geniuses at Reductress have taken the feminist satire site's absurd sense of humor and transformed it into a podcast with great success. While the show is still relatively new, it arrived on the internet fully formed and self-assured. Women's magazine editors Quenn (Nicole Silverberg) and Dikoda (Rachel Wenitsky) cover topics that concern ladies today, like whether it's okay to collude with Russia if it means free moisturizer from Sephora and the latest in dog fashion trends. The best guests share the hosts' deep sense of irony and contribute to the ridiculousness.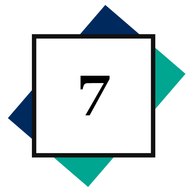 Las Culturistas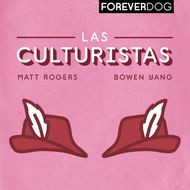 True to the name of their show, best friends and co-hosts Bowen Yang and Matt Rogers are pop-culture fanatics. Always ready to talk about the trending entertainment news of the day or deep-dive into their guest's "favorite culture," the two complement their many opinions with great banter about subjects including their ever-changing views on Taylor Swift and some unpopular thoughts on Call Me by Your Name. Though it's a good listen from start to finish, the highlight of nearly every episode is "I Don't Think So, Honey," an original segment in which each of the hosts and guests steps onto their soapbox for a timed 60 seconds to passionately air a grievances, pop culture or otherwise.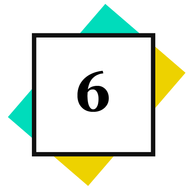 With Special Guest Lauren Lapkus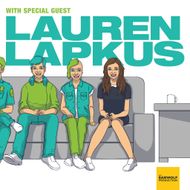 Lapkus's vocal dexterity and commitment to character has made her a hot commodity for animated series in recent years, but her exceptional improv skills are what made her a favorite on the Earwolf podcast network. She uses her reputation as one of the medium's most reliable guests to her benefit with her solo project in which she invites different comedians and actors to "host" each week. The guest host sets a new fake premise for the podcast and Lapkus, with no prior knowledge of who she will be pretending to be, gamely plays along. The whole thing works so seamlessly that you hardly realize how impressive it is until you hear a few episodes in a row.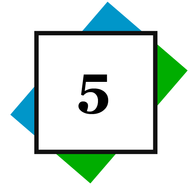 Bitch Sesh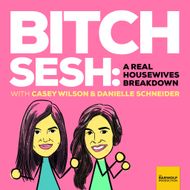 Reality TV has spawned countless breakdown and recap shows, many hosted by delightful and funny mega-fans and comedians … but there can only be one Bitch Sesh. Casey Wilson and Danielle Schneider are equally ready to embrace (and laugh at) the women on the Real Housewives franchises as at themselves. The fashion mistakes and petty fights of the Bravo stars are almost an afterthought to the self-deprecating stories the hosts tell about their own friendships and motherhood. Though Wilson was gone for a few weeks while on maternity leave, Schneider ably kept the seshes going with a slew of hilarious guests.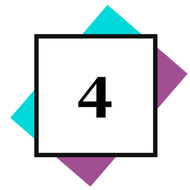 Hollywood Handbook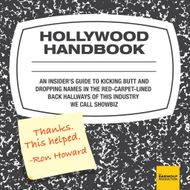 Hollywood Handbook isn't the most popular show on the Earwolf Network, but it counts its fans among the most loyal, and for good reason. Sean Clements and Hayes Davenport, hosts and "A-list It-boys," aren't afraid to name-drop celebrities and willfully treat their more-famous guest with condescending contempt. The central premise — comedy writers pretending to be Tinseltown big shots — would not work nearly as well as it does if it weren't for the hosts' outstanding chemistry and commitment to the bit.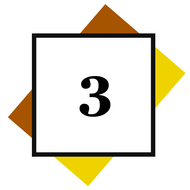 My Dad Wrote a Porno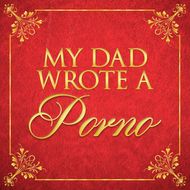 When My Dad Wrote a Porno came onto the scene in 2015, its novel concept was enough to pique many listeners' interests: Each week Jamie Morton reads a chapter from a self-published erotica ebook written by his dad (pen name Rocky Flintstone). Morton's friends James Cooper and Alice* Levine go along for every squeamish bump in the lewd ride. In the past two years, the show has only grown, and has even reached new heights with the release of Flintstone's third book in the Belinda Blinked series. The hosts never lose their infectious joy as they tear apart the protagonist Belinda Blumenthal's X-rated adventures in the international pots-and-pans industry, one incoherent plot point, or anatomically incorrect sexual maneuver, at a time.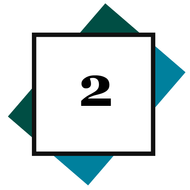 Guys We Fucked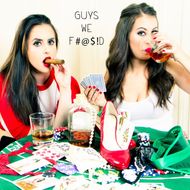 In a year that started with Women's Marches, saw the Trump administration roll back the birth-control mandate, and gave rise to the #MeToo movement, it should come as no surprise that a show that bills itself as the "anti-slut-shaming podcast" is one of the most listened to in 2017. Co-hosts Krystyna Hutchinson and Corinne Fisher started the project in 2013 as an interview show where they spoke exclusively to men they had slept with, but it has since grown into a one-stop experience where the progressive, sex-positive women seamlessly transition from detailing their lurid sexual experiences, reading confessional letters from readers, and then talking to experts and friends about tough subjects like racism or rape culture. For listeners frightened about the wheels of progress reversing on women's rights, these comedians are a welcome alternative to your suspicions that we're living in Gilead.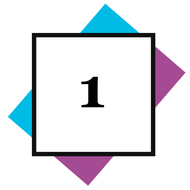 2 Dope Queens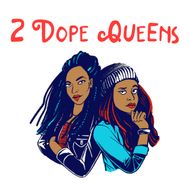 Phoebe Robinson and Jessica Williams somehow managed to not only live up to the high expectations set by their phenomenal debut year, but topped it with an even better season in 2017. Using segments from their live shows, mostly recorded in Brooklyn, the podcast is a blend of stand-up comedy, interviews with celebrities, and hilarious conversations about pop culture, relationships, and topical issues. The air time given to up-and-coming comics, many of whom are women or people of color, is an amazing space for discovering voices worthy of seeking out — in a couple of years, many of them are likely to be headliners.
Correction: A previous version of this article incorrectly referred to Alice Levine as April Levine.