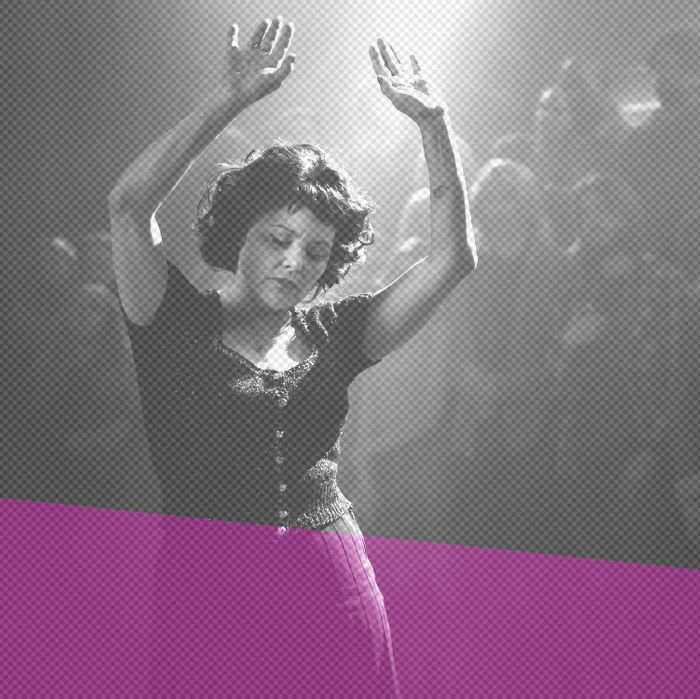 Photo: Vulture and Showtime
Ladies and gentlemen, the Roadhouse is proud to welcome a year's worth of wonderful music cues from around the TV dial. Yes, the problem of so-so shows using classic songs remains endemic, but the sheer volume of TV being made today is its own form of quality control. Just as there are now more great shows to watch than even the paid pros know how to handle, so, too, are series employing songs from a range of eras and genres for a dazzling range of effects. The Leftovers and The Punisher picked songs that subverted audience expectations of what these shows could, or should, be about. Girls and The Young Pope used tracks to create complicated meta-commentary about the stories they're telling. Insecure and Twin Peaks are so deeply shaped by their soundtracks that it's hard to think they'd exist without them. Here are ten moments of Must-Hear TV from 2017.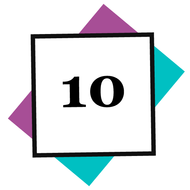 Insecure: "Love Galore" by SZA ft. Travis Scott
The music of Los Angeles's SZA is woven so deeply into Issa Rae's Insecure that she might as well be a member of the cast. Rae has talked at length about how much the romantic misadventures of her fictionalized self and those chronicled in SZA's songs have in common, and coached composer and R&B superproducer Raphael Saadiq to use her work as his north star. SZA debuted her song "Quicksand" on the season-two soundtrack, while two more of her compositions, "Supermodel" and "Love Galore," play during the show. A declined ticket to a SZA concert even features as a plot point. (Note: Do not decline SZA tickets.)
The post-party, pre-sex-with-her-ex moment in which "Love Galore" plays during the season-two premiere is a comparatively minor moment when stacked up against most of the other songs on this list, but that's why it works so well. In a few regretful seconds, an entire range of bluster, regret, anger, lust, and love runs through Issa's mind, as communicated by the song's lyrics — all of which come bursting out when her ex-boyfriend Lawrence comes by to pick up his mail and winds up having apocalyptically urgent sex with her on the couch a couple of minutes later. There really aren't "minor moments" as far as our hearts and minds are concerned, and the ongoing synergy between Rae, her music supervisor Kier Lehman, and SZA helps make that fact central to the show.
Insecure is available to stream on HBO.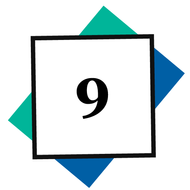 Suburra: Blood on Rome: "Tarzan Boy" by Baltimora
The first order of business here is obvious enough: What the hell is Suburra: Blood on Rome? Glad you asked! A lushly filmed, unabashedly passionate Italian crime series from writers Daniele Cesarano and Barbara Petronio, it follows three extremely handsome young men at the margins of organized crime in Rome, thrown together by circumstance as they attempt to profit from a vast land deal in which the government, the Vatican, the local crime lord, various competing gangs, and the Sicilian Mafia all have a stake. (It's also a prequel to a film called Suburra, but you don't need to see it to enjoy this thing; I haven't, and I love the show to pieces.)
One of its most intriguing subplots centers on Spadino Anacleti, the brash young heir apparent of the Sinti Roma crime family, who are hated and derided as "gypsies" by the city's ethnic Italian overlords. He's locked into an arranged marriage with another Sinti crime family, but Angelica, his wide-eyed bride to be, has no idea that he's secretly gay, a fact his brother and boss will not allow to stand in the way of the impending nuptials.
The grim black comedy of the whole affair is driven home by this preposterous choice of music, unveiled as Spadino and Angelica road-test the facilities at the reception hall. While they stand silently in a gazebo that emerges from within a ring of fountains like Venus's half-shell rising from the sea, the larger-than-life camp of Baltimora's '80s synth-pop novelty hit "Tarzan Boy" — you know, the one that goes "ohohOH-ahoh-ahohahoh-AH-ohoh-WAH" blares away. The complete and total disconnect between the song and the look of abject misery on Spadino's face is the single funniest moment in a series that completely eschews the grimdark emotional, sonic, and cinematographic palette of prestige crime series. Don't miss this one, for real.
Suburra: Blood on Rome is available to stream on Netflix.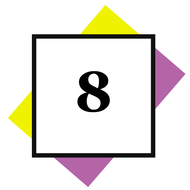 Marvel's The Punisher: "Wish It Was True" by White Buffalo
Country, I was a soldier for you
I did what you asked me to
It was wrong, and you knew
Country, now I'm just a stranger to you
A number, a name, it's true
Throw me away when you're through
The home of the brave and the free, the red white and blue
Well, I wish it was true
"Courtesy of the Red White and Blue" it ain't. These are the lyrics that play while Frank Castle, the man who will eventually become the killer vigilante called the Punisher, slaughters his way through an enemy stronghold in Afghanistan, grunting and screaming with rage and terror all the while. If you thought this was gonna be Make America Great Again: The Series, think again.
Whether despite or because of the Punisher's transformation into a symbol of unfettered state violence, showrunner Steve Lightfoot took the opposite tack with his surprisingly sad and thoughtful take on the Marvel antihero. Virtually all of Frank's enemies are current or ex armed forces or intelligence operatives, who targeted him and his family over his knowledge of, and regret for participating in, an illegal torture and assassination squad funded by CIA-organized heroin smuggling. Even more provocatively, Frank's emergence as an unstoppable killing machine takes place long before his wife and children's murders gave him justification. Instead, the pretext is just business as usual for America's endless war. Juxtaposing Castle's traumatic berserker attack with outlaw-country artist White Buffalo's plaintive and passionate antiwar anthem, which takes aim at America's use of soldiers both on and off the battlefield, is a bold move that makes the show's jaundiced view of violence unmistakably clear.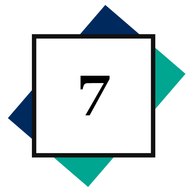 Fargo's critically divisive third season is all about creating a convincing fraud. Its main antagonist, gleefully repulsive British vulture capitalist V.M. Varga (David Thewlis), aims to turn the legitimate business run by Emmit Stussy — "The Parking Lot King of Minnesota" — into a shell corporation for untold billions in ill-gotten cash. Emmit's sad-sack brother Ray (played, as is Emmit, by Ewan McGregor) simply wants the share of the good life he feels his sibling screwed him out of, and he's not above a little criminal impersonation to get it. Ray is also in a relationship with ex-con Nikki Swango (Mary Elizabeth Winstead), but since he's her parole officer, they have to pretend their relationship doesn't exist. The major exception to that rule involves their side gig: the world of high-stakes competitive bridge, where of course you've got to bluff to win. What better musical companion to all this fugazi than a song sung in a totally fake language?
Ray and Nikki roll into the biggest match of their career to the scorchin' '70s tune "Prisencolinensinainciusol," written by Italian performer Adriano Celentano to sound like it's being sung in English despite being complete gibberish. Long beloved of music nerds, the song's a far cry from the ginormous rock hits that festoon showrunner Noah Hawley and music supervisor Maggie Phillips's other collaboration this year, Legion, which was to the lineage of British classic rock what Stranger Things is to songs you could find on a Totally '80s compilation in a thrift-store dollar bin. The relative obscurity, undeniable groove, and underlying thematic resonance work like a charm. It fakes it so real, it is beyond fake.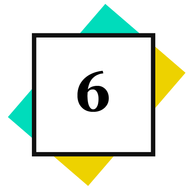 Billions: "Even the Losers" by Tom Petty & the Heartbreakers
After the death of David Bowie, every showrunner and music supervisor worth their salt crammed the Thin White Duke's music into their series. Death is the cheapest heat there is, dramatically speaking, and even a shoddy use of a late, beloved artist's music can invest the scene it accompanies with emotional power for the audience. In the case of the climax of "Golden Frog Time," the pivotal episode of Billions' stellar second season, something like the reverse is true. Showrunners Brian Koppelman and David Levien and music supervisor Jim Black capped off the series-best hour with Tom Petty's exuberant celebration of underdog victory months before the singer's death, unwittingly providing him with a fitting tribute far in advance.
"Even the Losers" is sprinkled throughout the episode's introductory section, a complex web of flashbacks and time jumps in which billionaire investor Bobby Axelrod (Damian Lewis) plots to destroy the IPO of a juice company funded in part by his nemesis, crusading New York attorney general Chuck Rhoades (Paul Giamatti). The cat-and-mouse game culminates with the successful tanking of the stock via mild poison planted in bottles that Bobby paid various patsies to drink. Defeated and deflated, Chuck shuffles into his bedroom and sits down, back to the camera, sobbing into his hands … until we realize he's not crying but laughing. He'd seen Bobby's play coming and lured him into it, collecting evidence against him all the while. "Even the Losers" is the sound of this legal-eagle Ahab catching his white whale and living to dine out on blubber steak for a year. For a show that struggled during its initial season only to find rollicking new life its second time around, it couldn't be a more appropriate choice.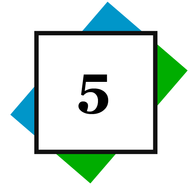 The Leftovers' final season features a plotline in which its protagonist, Nora Durst (Carrie Coon), travels to another dimension to find the family she lost during a semi-apocalyptic supernatural event with the help of rogue physicists she meets with the help of Perfect Strangers' Cousin Larry. Honestly, nothing else I write in this piece is gonna sound stranger than that, and you've got Twin Peaks and The Young Pope coming at you a few paragraphs away. But the willingness of Damon Lindelof and Tom Perrotta's science-fictional study of grief to do something as surface-level goofy as making real-life Perfect Strangers actor Mark-Linn Baker play a version of himself who faked his own disappearance because all the other members of the sitcom's cast disappeared without him is what transformed The Leftovers from an also-ran to an all-timer in the space of three short seasons.
Lindelof and music supervisor Liza Richardson went right for the jugular when they used Perfect Strangers' ebullient theme song "Nothing's Gonna Stop Me Now" as the opening music for season three's second episode. Since the premiere skipped the opening titles altogether, this was the first time we were seeing them, and the moment that harmonica hit was as disorienting as the Sudden Departure itself must have been. Each of the season's remaining episodes used a different opening theme; by the time it actually got around to including Max Richter's somber instrumental from season one and Iris DeMent's twangy "Let the Mystery Be" from season two, the formerly familiar songs felt as bizarre as Balki's theme felt just a few weeks earlier. It's a funny, fearless, fiendishly clever way to set the tone for a series that never stopped taking bigger and bigger risks.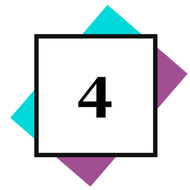 The more I think about it, the deeper Lena Dunham and music supervisor Manish Raval's use of Rihanna's "Desperado" in Girls' instant-classic episode "American Bitch" gets under my skin. Dunham's character Hannah Horvath has just endured a crushing encounter with Chuck Palmer (Matthew Rhys), a novelist she idolized until she learns he'd been crossing the lines of sexual consent with young women during a college tour for his latest book. As part of his ploy to put her doubts about him to rest, Chuck reads her a fictionalized version of one such encounter, painting him in an unsympathetic but also non-criminal light. He also gives her a signed copy of Philip Roth's When She Was Good, the novel whose apocryphal original title the show borrowed for the episode, and which Hannah and Chuck discuss. Then Palmer takes out his penis and places it against Hannah, who suddenly finds herself in the real-life equivalent of one of those stories.
True to form, "Desperado" doesn't just play over the final scene (a surreal shot of a New York City street filled entirely with women, their faces unseen) or the closing credits, but also within the world of the show itself, via a live flute rendition by Palmer's daughter, who has no idea what her father just did. Out of politeness to the kid, Hannah sits and watches the performance, then watches Palmer watching the performance, as we sit and watch them all. When the song slides from diegetic music to the soundtrack, it's pure sonic claustrophobia, representative of a world where what's real is determined by who gets to tell the story.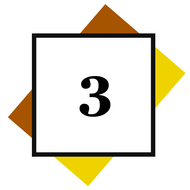 Halt and Catch Fire: "Solsbury Hill" by Peter Gabriel
Sometimes you have to lean into the big of it all, and when that time comes it pays not to have blown your chance already. Soundtracked nostalgia for the '80s and '90s has been a growth market for years, and you could easily rattle off a whole list of shows that select the most recognizable pop-rock jams possible. To its eternal credit, Halt and Catch Fire was never that show. This enormously rewarding character study of five men and women alternately competing and working together during the early days of home computers and the internet had the most carefully curated selection of preexisting music from its era on the air, hands down; it never used a Flock of Seagulls "So Far Away" where a Dire Straits "So Far Away" would be subtler, smarter, more specific, and harder to shake.
For the final scene of their series finale, creators Christopher Cantwell and Christopher C. Rogers and music supervisor Thomas Golubić did something the show's tech-maverick characters Cameron Howe or Joe MacMillan would love: the exact opposite of anything they'd done before. As Cameron (Mackenzie Davis) and her creative soul mate Donna Emerson (Kerry Bishé) take the first tentative step to working together again, and as the once hard-charging, totally miserable Joe (Lee Pace) settles into a more fulfilling life as a teacher, Halt hits you with freaking "Solsbury Hill" by Peter Gabriel. This song is such a staple of movies and TV shows in need of instant heartwarming that it's actually a joke. Cantwell, Rogers, & Co. bet on the idea that the sensitivity with which the core characters had been developed over the course of the show's four seasons would earn the uplift provided by Gabriel's breakout solo hit, instead of leeching off it. They were right. For me at least, they took a song I'd never cared for and helped me hear it with fresh ears, with my love for Joe, Cameron, Donna, Gordon, and John Bosworth as headphones. It's now a favorite, and so is Halt, a rare show capable of that kind of musical alchemy.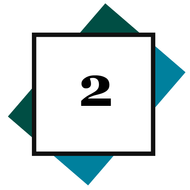 "Sexy and I Know It" is Paolo Sorrentino's ambitious, emotional, confrontational series about an autocratic American-born pope in miniature. Granted, using LMFAO to represent your drama about faith, loneliness, power, corruption, and lies is a bit, well, counterintuitive, compared to summing up Twin Peaks with a song from the Twin Peaks score. That's the joke, in part: It's very stupid, and therefore very funny, to watch the Holy Father dress up for his first address to the College of the Cardinals while Redfoo drawls about wearing a Speedo at the beach so he can work on his ass tan. Girl, look at that body … of Christ?!
But like so much of The Young Pope, there's a much deeper and more serious meaning beneath the craziness and camp. To wit, the brand of tyrannical, uncompromising religion the pontiff formerly known as Lenny Belardo (Jude Law) embraces depends on craziness and camp. Look at the obscene decadence of his subsequent entrance to the Sistine Chapel, borne on a litter like an emperor of old. Listen to his megalomaniacal speech, demanding that the Church remake itself in his bizarre and imperious image. Watch how he demands his followers demonstrate their obedience by literally kissing his feet. It's a contrast to the self-aware silliness of "Sexy and I Know It," yes, but it's a contrast achieved by taking that song's boasts as deadly serious claims to superiority. He's got passion in his pants and he ain't afraid to show it. Spiritually speaking, anyway.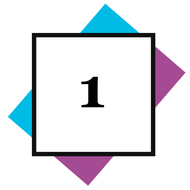 Twin Peaks: The Return: "Audrey's Dance" by Angelo Badalamenti
From the Chromatics' tone-setting Roadhouse performance of "Shadow" to Amanda Seyfried's top-down, coked-up, blissed-out ride to the Paris Sisters' "I Love How You Love Me" to the stand-up-and-cheer romance of Otis Redding's "I've Been Loving You Too Long," David Lynch and Mark Frost's masterpiece of a return to the strange, sad, surreal world they created way back in 1990 could field a competitive list of the year's best musical TV moments all by itself. Hell, the all-time great episode "Part 8" alone featured three: Nine Inch Nails' ferocious performance of "She's Gone Away," the atomic explosion of Krzysztof Penderecki's "Threnody for the Victims of Hiroshima," and the Platters' rhapsodic "My Prayer." (Gotta light?) Picking a single winner from a show this thoroughly informed and highlighted by music is a tall order.
But like the woman for whom the song is named, "Audrey's Dance" stands out in the crowd. Sonically and dramatically, it's deployed as an all-in-one summary of everything that made Twin Peaks' return so thrilling, so confounding, so brilliant.
The song itself is a return, and a welcome one. It's an instantly recognizable track from longtime Lynch collaborator Angelo Badalamenti's score for the original series that hadn't been heard in the new iteration until its unexpected announcement by the Roadhouse emcee in "Part 16." It bridges the Audrey we see in The Return — a confused, embittered woman trapped in a loveless marriage, furiously searching for the lover she openly keeps while her murderous son Richard runs amok elsewhere — with the glamorous, precocious bobby-soxer she was back when we first met her. Her dance feels as much like the reemergence of a buried hero and long-lost friend as Dale Cooper's return to consciousness from within the addlebrained form of "Dougie Jones" earlier in the episode, itself accompanied by the triumphant strains of Badalamenti's Twin Peaks theme.
Yet there's still something off about it, something that subverts our joy even as it happens, something better suited to the sense of minor-key mystery within the song than even the iconic original dance scene back in the day. Why would the Roadhouse, which had just seen a performance by Eddie freakin' Vedder, stop everything so this strange woman could have the dance floor to herself? Why does the bar fight over infidelity that breaks out in the middle of the dance seem to shatter the moment, and Audrey's recovered sense of self, so completely? Why does she suddenly warp into a white room, staring into a mirror in horrified panic?
After a seconds-long glimpse of our heroine in that bright limbo, we return to the song played backward by the band as the credits roll. We're left to contemplate nostalgia, aging, the folly of youth, the regrets of adulthood, the nature of reality, music, magic, and whether the mistakes of the past can ever truly be put right — Twin Peaks: The Return in musical form. No other cue this year was more complex, more resonant, or more intriguing. To quote Audrey herself, God, I love this music. Isn't it too dreamy?