2017 was an unbelievable year for podcasts. Southern gothics, vanished celebrities, musicals, sports (!!!), legendary music execs, true crime, true crime, true crime … the calendar felt jam-packed. It was also a strange year in terms of the timing of notable releases. Missing Richard Simmons and S-Town dropped close to each other in the first quarter of 2017, creating what felt like a heady two months where the roof of the industry was blown right off. But that furor quieted as we rolled into the summer; what followed was a steady stream of interesting yet relatively muted launches and returns. The industry is still finding its way — and that includes its sense of pacing.
A couple notes about how I approached this list. Generally speaking, I look for shows that say something about the medium, push the form forward, and/or extract something from the world in a way that only that show does. Craft is a bit more important to me than the stories themselves. I also put more stock in podcasts that function well as stand-alone experiences, though I'm aware that puts comedy, conversational, and "after-show" series at a disadvantage. Older, more established shows have the added burden of being ranked against prior seasons — did the podcast grow in ambition and go to new heights? That's why Fresh Air or WTF With Marc Maron don't sit on this list in perpetuity.
Missing Richard Simmons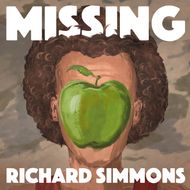 It's strange to come back to this podcast eight months after it ended. Looking back at the run, I can definitely say I was utterly swept up in every second of the Missing Richard Simmons phenomenon — even if I didn't end up liking the show itself very much. I loved how it emerged seemingly out of nowhere, and how it seized a moment in time to reflect on the nature of celebrity, a concept that's become the defining frame of American life in 2017. Frustrating and controversial, Missing Richard Simmons will most likely persist as a curiously modern artifact with substantial ethical baggage, but in my mind, it is fundamentally a quiet story of heartbreak — less a Hollywood caper than an unconventional drama about someone dealing with a sudden and inexplicable loss.
Binge Mode: Game of Thrones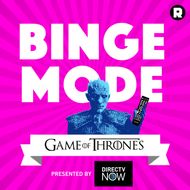 As I said in the preface, I find it hard to carve out a space for TV-recap podcasts on lists like this. But let me tell ya, Binge Mode is a structural achievement. In the run-up to this summer's penultimate Game of Thrones season, The Ringer's Mallory Rubin and Jason Concepcion rewatched and broke down every episode of the show, assembling a package that foregrounds the ideas, themes, and superstructure of Thrones in the most satisfying of ways. The very nature of its production necessitates a kind of madness, but what comes out of the other end is something close to scholarship. There are countless TV-recap and Game of Thrones podcasts on the market, but there has never been one as ambitious as this.
First Day Back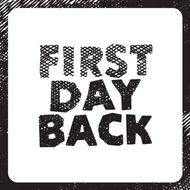 It's a distinct pleasure to watch a talent scale up. With an expanded scope, ambition, and budget, the sophomore season of Canadian documentarian Tally Abecassis's podcast marks a significant shift from her scrappy and deeply personal first season. Where that debut entry was a diaristic production documenting her attempt to reenter the workforce after an extensive maternity leave, this follow-up season saw Abecassis pursue a heavier subject outside of herself. Here, she follows a woman who's figuring out life after prison, where she was incarcerated for accidentally killing her husband. Despite its shift in scale, First Day Back retains Abecassis's gentle touch and carries forward the key ideas laid down in that smaller season: of transformation, of mothers and motherhood, of rebuilding one's identity, and finding your way home after an event that changes your life forever. In its success, the show also serves as a strong template for how an artist can evolve within the medium.
Where Should We Begin?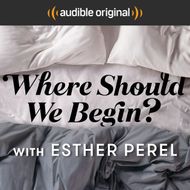 Leo Tolstoy once said: "All happy families are alike; every unhappy family is unhappy in its own way." I reckon the dude would've loved this show. Where Should We Begin is a bold experiment in intimacy that offers audiences a peephole into the thousands of little tragedies that contribute to troubled romantic relationships. Each episode is a consensually recorded counseling session with the Belgian therapist Esther Perel that walks her clients (and listeners) through how a relationship breaks down, plays out, and if fortunate, builds back up again. The show is a fascinating social document, albeit a bizarre one: to listen is to partake in others' suffering and to move through forbidden territory. The effect is vaguely revolutionary.
Ear Hustle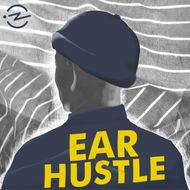 Scarcely has there been a project so necessary, and executed so well. Ear Hustle is an emotionally generous examination of life within prison walls led by two people who are currently living it: San Quentin inmates Earlonne Woods and Antwan Williams, who produce the show in collaboration with the artist Nigel Poor. The result is a compelling sociological inquiry, one that illustrates the effects of prison life on human beings, by training its focus on the intimate details of the lives within.
74 Seconds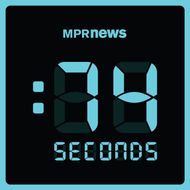 This Minnesota Public Radio podcast was created to track, in semi-real time, the trial of Jeronimo Yanez, the police officer who shot and killed 32-year-old Philando Castile, a black motorist, in a Twin Cities neighborhood in July 2016. (The trial concluded over the summer; Yanez was found not guilty on all charges.) The show is mostly a straightforward product of trial reporting, but its first four episodes are astonishing. They set the scene with deep dives into the context and substance of the two men, eventually culminating in a second-by-second account of what took place on that fateful night. The early episodes are a remarkable feat of documentary production, building a window into an important case that other forms of reporting haven't pulled off.
This American Life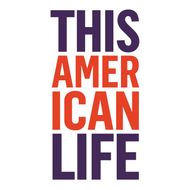 This American Life is already the most influential game in the business, bar none, which means that when ranked against itself, there's a high threshold to clear. But this season, the show has outgunned itself. Over the past year, it has built out a string of measured, thoughtful, and focused political stories from the ground that, as a friend of mine astutely pointed out, is the kind of reporting that pundits and commentators have complained nobody was doing in the wake of 2016 elections. (To list them: "The Revolution Starts at Noon," "It's Working Out Very Nicely," "Vague and Confused," "The Other Mr. President," "The Beginning of Now," "Fear and Loathing in Homer and Rockville," "Who You Gonna Call?," and "White Haze.") Each of these entries feels like an accounting of a single part of a vastly bigger creature we will perhaps never fully know, but all of the stories bring us a step closer to understanding the world we live in now. They're also collectively some of the best work the show has ever done.
The Heart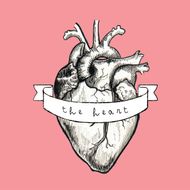 The Heart has always excelled at conveying human intimacy as a stew of things: confusing and powerful, queasy and earnest, cerebral and irrational, lovely and painful. All of those dimensions shine bright in the "No" mini-series that the show released this year, which functions as a rich and elegant memoir of co-creator Kaitlin Prest. In many ways, "No" can be read as the culmination of the show's nearly five-year run — first as Audio Smut, now as The Heart under the Radiotopia banner. Every lesson learned is imprinted in its perspective, every trick perfected embedded in its sound. I've listed the show consistently in my Best Podcasts (So Far) throughout the year, and after the final accounting, a top-three spot is only fitting. This is The Heart, most realized.
The Daily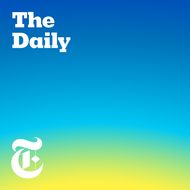 The New York Times' daily morning-news podcast is a triumph, plain and simple. With the dulcet tones of Michael Barbaro on the mic and produced by an unflappable team with Lisa Tobin at the helm, The Daily consistently delivers audio-first journalism that feels unbelievably fresh. It's emotionally intelligent, often surprising, and utterly alive to the world. But perhaps the best argument for The Daily's brilliance is that nine months into its run, it's now hard to imagine a world in which this show was not an obvious idea. Where it goes from here is a question worth thinking through; no longer needing to prove that it can work, The Daily's challenge now is to find ways to keep working.
S-Town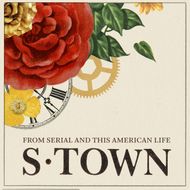 How can there be any other? Novelistic, ambitious, and powerful, Brian Reed's southern gothic is an unambiguous, marvelous achievement. S-Town warrants some of its criticisms, of course, but the fact that the show attracts such substantial critical consideration is testament to the simple fact that it matters, and that it was ultimately successful in its enterprise to portray, in Reed's own words, "the remarkableness of what might be called an unremarkable life." S-Town exists in a category all its own, establishing a new and impossibly high watermark for everything else in the medium to follow.