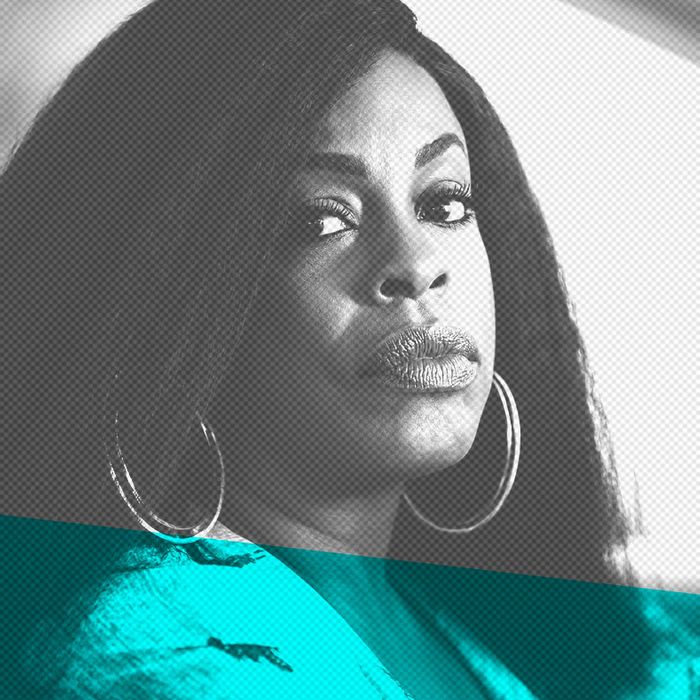 Photo-Illustration: Vulture and TNT
In recent years, television has become an embarrassment of riches. From long-running, sweetly incisive animated series like Bob's Burgers to new, bracing science-fiction yarns like The Handmaid's Tale, there is so much content to sift through it can be difficult to keep up. This year, we saw everything from the groundbreaking continuation of Twin Peaks to movie stars bringing charismatic nuance to the glitzy Big Little Lies, which unfortunately made it all too easy for beautiful, layered performances to get lost in the shuffle. This list of ten underrated TV performances of 2017, in no particular order, is meant as a corrective of sorts, in order to highlight the work of actors I was especially moved by and deserve to be praised for their audaciousness and skill.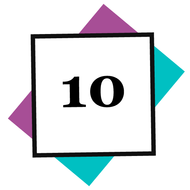 Bianca Lawson, Queen Sugar
No performance on this list is as delicate and stirring as Bianca Lawson on Queen Sugar. Lawson plays Darla, the mother of Blue, who is in an intense relationship with the youngest sibling (Ralph Angel, played by Kofi Siriboe) of the Bordelon clan the series focuses on. Queen Sugar has many stunning performances — I was also astounded by Dawn-Lyen Gardner as Charley Bordelon this season — but there is a fragility Lawson imbues even the subtlest moments with. After she's fired by Charley, for example, she gently picks up her items and walks out so quietly it's almost as if she were willing herself to disappear. It's moments like these that are so emotionally raw, it left an even grander impression on me.
I have followed Lawson's work for years since being introduced to her all the way back in the late '90s when she played Kendra on the second season of Buffy the Vampire Slayer. I never expected her to be capable of a performance this layered, moving, and trenchant about the dynamics of addiction. Season two gives Lawson a number of dramatic turns to further explore the emotional terrain of Darla, including the introduction of her parents and the reveal that Blue may actually not be Ralph Angel's child. While the narrative of the latter plot twist angered me since it felt a touch manipulative, it was always clear that Lawson was on her character's side. She led me to feel such deep sympathy for her, making her performance one of the most profound viewing experiences for me this year.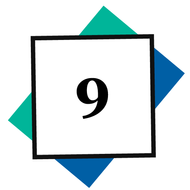 Anna Torv, Mindhunter
Anna Torv is the TV genre actress who has surprised me most in recent years, thanks to her leading role in the universe-spanning, bonkers science-fiction series Fringe, which ended its five-season run in 2013. Torv proved with Fringe to be a deceptively complex actress who could bring pathos to unexpected moments, grounding the arch genre elements of the series in genuine human emotion. This is something she applies to her performance as psychology professor Wendy Carr on Mindhunter as well. Wendy has yet to live up to Torv's previous leading role, but I was struck by the fierce intelligence she grants the character. She could easily have just been a wilting, supporting sidekick to FBI agents Holden Ford (Jonathan Groff) and Bill Tench (Holt McCallany) as they interviewed imprisoned serial killers, but Torv is able to infuse her character with such wit and nuance, she more than holds her own.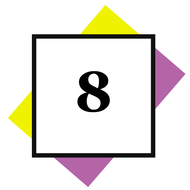 Mädchen Amick, Riverdale
Riverdale is a perfect operatic confection. What other series so effortlessly blends noir-inspired murder mysteries with dense cinematic references? While the course of season two hasn't been as thrilling as season one, the show has only gotten better is in its depiction of Alice Cooper, the former Southside Serpent who traded her leather jacket for pink pullovers and pearls to become (on the surface at least) the perfect suburban woman, performed with razor-sharp wit by Mädchen Amick.
As an actor, striking the right tone for a show like Riverdale is difficult. Go too melodramatic and you'll lose the nuance necessary to ground your character. Play it too straight and you'll get lost in the tangled twists the show concocts. No actor on the series finds the right balance quite like Amick. She's carefully constructed the lacquered surface Alice forcefully projects onto the world while acknowledging the cracks in the facade. She's vivacious, high-strung, and endlessly fun to watch. From throwing a brick through the window of her own newspaper storefront to piss off the hapless husband who doesn't deserve her to clashing with Penelope Blossom, Amick deftly blends a mix of anger and vulnerability. Few performances this year have brought me as much pleasure as this one.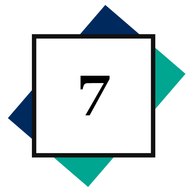 Greg Baldwin, Samurai Jack
When Samurai Jack returned after a 12-year absence to finally complete it's audacious meditation on loyalty and longing, the first question that popped into my mind was: What about Aku, the inky-black, all-powerful wizard who is the embodiment of evil? Japanese actor Mako Iwamatsu, who had previously voiced the character, died in 2006. Enter: Greg Baldwin.
Baldwin, who has taken on the reins of other work left behind by Iwamatsu, fills the villain with the perfect blend of wry humor, vivacity, and sparks of menace that live up to the legend before him. Samurai Jack wouldn't work without Baldwin acing the hilarity and villainy necessary for Aku (just look at the above scene and how Baldwin adds notes of lethargy and frustration during Aku's psychiatric appointment, with himself also playing the doctor). Baldwin is the only voice actor whose performance I have on this list because his artistry perfectly encapsulates the audacity of the series and provides a wonderful contrast to the stoicism of Phil LaMarr as the titular heroic samurai.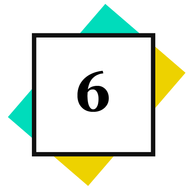 Aubrey Plaza, Legion
When I first started watching Legion, I thought it was a beautiful if sterilely constructed visual cornucopia. While the show as a whole never really clicked with me, Aubrey Plaza's performance as the best friend of our tortured leading man, and the embodiment of the powerful mutant plaguing his life, certainly did by the end of the freshman season. Plaza plays Lenny with a crass-mouthed, brash vulgarity. Her physicality can shift from seductive to menacing at a clip. In Plaza's hands, Lenny feels more complex than anything else the show offers — she plays this weird-as-hell character as if possessed by feral energy. It's a confounding, blistering, wondrous performance to witness.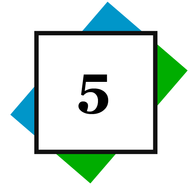 Emily Berrington, Humans
As Niska on the British series Humans, Emily Berrington pushes the conversation about the limits of artificial intelligence and the autonomy of lifelike robots to fascinating new planes. Niska, a conscious anthropomorphic robot, or "synth," has a fascinating arc in the second season as she grapples with her intense anger toward humanity for the brutality she's been put through, reconnecting with her family of conscious synths, and falling in love with a human woman in ways that make her confront how she's defined her own identity. Berrington often grants Niska unnaturally graceful and sharp movements to highlight her synthetic nature; she has a fiery glare that hints at her capability toward violence. But where her performance reached new heights is in watching her carefully curated presentation of anger and chilliness waver when faced with more tender emotions. Gemma Chan as the more caring synth, Anita/Mia, also gives a beautiful performance in the latest season.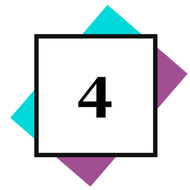 Prema Cruz, The Good Fight
Prema Cruz's performance as Laura Salano in the first season of The Good Fight is different than any other on this list for the simple fact that she's a guest who appeared in a single episode. Cruz plays a client for the law firm at the center of the series, fighting to get the eggs she donated over a decade ago returned to her per the clause in the contract. Things get complicated very quickly as it becomes clear only one egg remains, and she has to fight a white couple in court to regain ownership over it.
When I first reviewed the episode, "Henceforth Known As Property," all the way back in March, I was immediately struck by the nuance and depth Cruz gave this tricky performance, which recalls the fraught history of black women's lack of bodily autonomy in this country. The mix of emotions — anger, longing, confusion — she displays as the court case grows more tangled and personally harrowing is beautiful to watch, especially since she doesn't get as much time as she deserves to flesh out this story line. In Cruz's performance, I not only saw the greatness The Good Fight could achieve if it paid more than lip service to black identity in Chicago, I also recognized an immense talent I can't wait to see develop onscreen.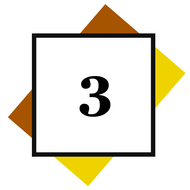 Michelle Dockery, Good Behavior
Playing confidence artists must be a sincere pleasure for actors. Such roles allow for an interrogation of artifice, a multitude of different roles in one project, and the ability to try on glamorous clothes. It's definitely a pleasure to watch when it comes to Michelle Dockery's brutal, at times unhinged, performance as Letty Raines, a con woman and recovering addict whose role as a mother and relationship with a sexy assassin is explored in further depth in the second season of Good Behavior. The series is just as pulpy as this synopsis sounds, and it's Dockery's performance that makes it all work. Letty is a woman who is able to pretend to be at home in any place in the world, even as she's constantly looking for an escape hatch or giving into her most destructive impulses. Dockery is wounded and wounding as Letty in a manner I found quite moving. In its second season, Good Behavior allows Dockery to lean into the pulp nature of the character while never losing sight of her humanity or the undertow of depression that is interwoven with the character's addiction.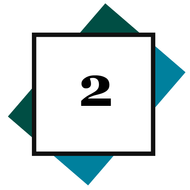 Niecy Nash, Claws
I love watching actors who are able to paint in bold colors without sacrificing the interiority and quieter moments of their character. Niecy Nash pulls this off with aplomb in her role as Desna Simms, the elegantly vulgar proprietor of a South Florida nail salon that acts a front for money laundering for a local drug kingpin, on the surprisingly fun-as-hell new series, Claws. Nash nails the brash nature of the South Florida broads I remember growing up with that you can't quite find elsewhere. She's badass, hilarious, with a neon-bright intensity and cunning that grows more complex as the series continues. Nash makes her character more than a bundle of sharp one-liners and badass moments thanks to the relationship she has with her autistic brother, Dean (Harold Perrineau). It's a performance that is equal parts brazen and tender, and I can't wait to see how she further explores the character in season two.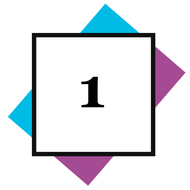 Donna Lynne Champlin, Crazy Ex-Girlfriend
Donna Lynne Champlin's performance as the best friend/surrogate mom figure to lead Rebecca Bunch (Rachel Bloom) on Crazy Ex-Girlfriend is a master class. No performance this year has brought me this much joy. Champlin effortlessly balances the surprising pathos of Paula's home life, the slightly manic qualities that rise to the surface in her friendship with Rebecca, and the genre-hopping musical numbers, which allow her uncanny skill at broad facial expressions and energetic tenacity to take the spotlight. Her crowning achievement is in the recent mid-season finale, which explores Paula's teenage obsession in a grocery-store-set song, "First Penis I Saw." Champlin infuses Paula with a wide-eyed wonder and glittering exuberance that makes the already catchy song even more memorable. I've watched the song-and-dance number countless times due to the skill and hilarity of her delivery. Champlin proves just how deep a television performance can be.