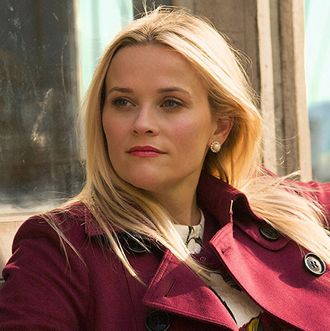 In one of the most memorable scenes of HBO's Big Little Lies, Celeste (Nicole Kidman) and Madeline (Reese Witherspoon) confide in each other while sitting in a car, yelling things like "I want more!" and "I fucking miss it!" Fans have surely felt the same way since the show's April finale, and now it's official: Everyone will get more.
On Friday, HBO announced that BLL will return for a seven-episode second season, which will be directed entirely by Andrea Arnold (Transparent, I Love Dick). Witherspoon and Kidman are also signed on to return as stars and executive producers.
"I'm thrilled to be bringing back this talented team of artists," Witherspoon said in a statement. "It gives us the opportunity to delve deeper into the lives of these intriguing and intricate Monterey families and bring more of their stories back to the audience who embraced and championed them. I'm beyond excited to be working with talented and acclaimed director Andrea Arnold who will be at the helm. Andrea's unique storytelling style will be a welcome addition to the filmmaking team."
According to the HBO press release, most of the cast is expected to return and contract negotiations are underway. Veteran TV writer-producer David E. Kelley will write the entire season based on a story created by Liane Moriarty, the author of the novel Big Little Lies. Jean-Marc Vallée, who directed the first season, will retain his role as an executive producer.
Additionally, Vulture has learned that auditions are underway for four new characters and that production will occur between March and August. (An HBO spokesperson said the network could not confirm the information about the new characters.) According to a casting breakdown sent to talent agencies for auditions, Emmy-winning casting director David Rubin is searching for four actors to play the following characters:
• Michael Perkins, a new second-grade teacher at Otter Bay Elementary School who wants to cultivate global and social consciousness in his young students. Renata (Laura Dern) becomes furious when Mr. Perkins's lessons on global warming causes Amabella to have a panic attack. (Poor Amabella can't get a break!)
• A new employee in the school administration office who befriends Jane (Shailene Woodley). Eventually, the two women learn about each other's "deepest secrets."
• Bonnie's parents, Elizabeth and Martin Howard. Elizabeth is described as someone who has passed on her outwardly Zen qualities to her daughter Bonnie (Zoë Kravitz), but ultimately reveals herself to be controlling and abusive. Martin is emotionally distant toward his daughter, but a family emergency forces him to address the strain between them.