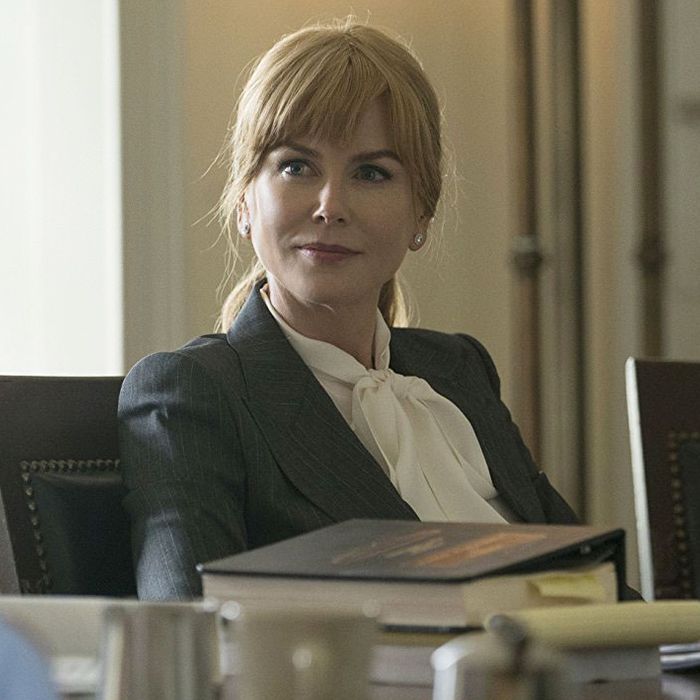 The worst-kept secret in Hollywood is out: Big Little Lies will be back for another chapter. HBO announced the long-rumored green light on Friday, making official what most in TV land had long expected would happen. Executive producers Reese Witherspoon and Nicole Kidman will star, with the rest of the cast expected back as well, while director Andrea Arnold is set to direct all seven episodes. But despite the critical acclaim and big ratings for the original Lies, HBO programming chief Casey Bloys says a follow-up was far from a certainty. "Everybody was somewhat skeptical about doing more," the exec says. So how did things evolve from skepticism to sequel? Vulture caught up with Bloys by phone to get the inside story on how Big Little Lies 2 came to be.
You obviously saw Big Little Lies before most of the world. You knew it was something really good. Didn't you start thinking about another chapter even before it premiered?
What I used to say about Big Little Lies was that the only problem with it was that it's only one season. [Laughs.] What it shows is, obviously, there is an entire market for complex female characters that has not been served well. I think the reaction to it was partly that. When we saw it, obviously, it was great and it resonated, but I think everyone involved — the network, producers, David [E. Kelley], and Jean-Marc [Vallée] — all had the same reaction: "That was great, but that's the end of the book."
At what point did your skepticism give way to the idea of more? When did you begin seriously talking about another chapter?
I think it was probably after everyone took a breath. Post[-production] was done. Maybe toward the end of airing, either toward the end of airing or right after it finished airing, we asked, "Can we all work together again?" It was a more general, "What can we all do?" than "We have got to do Big Little Lies season two." Everybody had such a great experience together — truly, a really great creative experience together. The producers started to say, "Well, could you do more? Maybe you could do more?" What was really key in this was that we all kind of approached it skeptically. You don't want to make a decision out of, "That worked, let's do more," and have that drive the decision.
We went to Liane [Moriarty, author of the original novel] and asked, "Do you see any more life in these characters? You wrote the book — do you see them having life beyond what you wrote?" She came up with a novella, which was key. David took it and thought, "Is there something I can do with it?" Reese and Nicole were involved, and they felt that there was more life in the characters. Everybody approached it from a place of love and care [for] these characters and this property, and again, with a little dose of skepticism along the way.
It wasn't just a network pressuring the producers for more.
It was done, in my mind, for the right reason. They set a really high bar, and I think everybody involved believes it's either going to hit that bar and exceed it, or we wouldn't do it. We didn't start with, "We must do this." Everybody is too busy; Reese and Nicole have too many things going on. Everybody involved is at the top of their game doing other things. Nobody had to do this, so every part had to feel right. Reese and Nicole are not vanity producers. They are in this, having conversations. I think where we started was, "We all want to work together again. Is there more here? Is there something else to do?" It came from a place of, "This is a good group, what can we all do?" It was really step-by-step.
The one person not back in a day-to-day role is Jean-Marc Vallée. Getting the right director was a big hurdle to overcome, no?
We knew it wasn't possible for Jean-Marc to jump in because of Sharp Objects. If he jumped in after [that] was done, it would've meant four years of his life doing limited series for HBO, and I think he's earned a well-deserved rest after he's done with Sharp Objects. I think if we didn't find Andrea [Arnold], I'm not sure we would have gone forward … Andrea is a very exciting filmmaker. I think it's really cool to have her come in and give her take on this world and these characters.
It looks like production will begin in the spring. Does that mean the new season will air next year?
It would be impossible to get on in 2018.