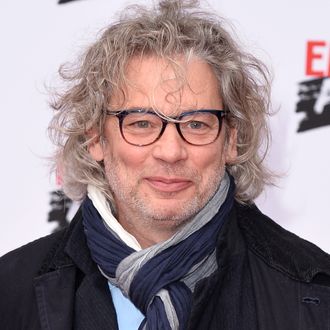 Dexter Fletcher.
Photo: Jeff Spicer/Getty Images
Days after Bryan Singer was fired as director of the Queen biopic Bohemian Rhapsody, 20th Century Fox has named his replacement. Eddie the Eagle director Dexter Fletcher will see the film through its last few weeks of shooting and shepherd it through post production. Rhapsody has fielded a lot of directors and stars in its years-long production journey, and for a few months between 2013 and 2014, Fletcher was even one of those previously attached to helm. (At the time Ben Whishaw was meant to play Freddie Mercury.) Production was recently halted on Rhapsody due to Singer's "unexpected unavailability" after he failed to return to set after the Thanksgiving holiday. A few days after the stoppage, Singer was fired by the studio for "unreliability and unprofessionalism" — he allegedly got into a tense confrontation with star Rami Malek over his periodic absences — but Singer claimed in The Hollywood Reporter that he was dismissed after requesting time off to care for a sick parent.
I asked Fox for some time off so I could return to the U.S. to deal with pressing health matters concerning one of my parents. This was a very taxing experience, which ultimately took a serious toll on my own health. Unfortunately, the studio was unwilling to accommodate me and terminated my services. This was not my decision and it was beyond my control.
Singer also asserted that there was no confrontation between him and Malek, and that besides having some "creative differences on set," the two had put their differences behind them and were working together effectively in the lead up to Thanksgiving.