Melissa Leo didn't want to do the scene that will most likely be seared into Oscar voters' minds as they fill out their nomination ballots this season. She'd already spent a couple weeks on the Nashville set of Novitiate inhabiting her character, Reverend Mother Marie St. Claire, chief tormentor for a group of young women, in 1964, undergoing the rigorous, yearlong training of becoming nuns. Part of that training is joining mature nuns in the strict observance of "Grand Silence," a period of each day in which convent dwellers are forbidden to speak — or face the wrath of Reverend Mother. A woman who tells them that she alone speaks for God. A woman who provides the impressionable young women (including Margaret Qualley, in the lead role) cattail whips to take to their own backs as penance should they break her rules.
In the scene that still seems to pain Leo to talk about, as envisioned by first-time writer-director Maggie Betts, a young postulant accidentally blurts out a greeting to Reverend Mother during Grand Silence. And oh, does the wrath come.
No sooner have the words pierced the air than Reverend Mother snaps, screaming, "SILENCE!!!! SILENCE!!!!!" until the girl is forced to crawl on her knees, outdoors, on cold, hard ground. The fury in Leo's face and voice may send audience members cowering in their seats, too. It's an actor's dream, that kind of unleashing, and a banner argument for a return trip to the Supporting Actress category of the Academy Awards that Leo won in 2011 for The Fighter. But Leo abhorred it.
"I don't want to shoot that scene. I don't want to shoot that scene," she says when I ask her, over lunch in Manhattan, what was going through her head. "I'm looking at this woman who has spent 40 years in deep contemplation with God and wondering, Why is she yelling at this girl?"
Leo tends to develop deep empathy for even her most disagreeable characters. And in this case, she just didn't believe Reverend Mother would ever break Grand Silence, especially to admonish a postulant about breaking Grand Silence. She asked Betts if she could instead use an ancient monastic sign language she'd learned for the movie (yes, Leo went as far as to study a sign language that most actual nuns no longer practice), but Betts was insistent, and even screamed for Leo as a demonstration. "An honest answer: That was a very difficult scene for me to shoot," says Leo. "I felt icky going home from that because I would've liked to see her do something different. But my job as an actor is to do what my filmmaker is asking of me, and that's what I did. I did my job."
Leo, 57, isn't at the top of many Oscars conversations right now. In her category, Allison Janney (I, Tonya) and Laurie Metcalf (Lady Bird) seem like the only locks for nominations, and Leo's win six years ago, albeit after 27 years of yeoman's character-actor work, means she's no longer got that handy "she's due" narrative going for her. But if this is the year of reexamining Hollywood from a feminist perspective, it's worth comparing Leo's career with those of her male peers. Sean Penn, for example, a 57-year-old leading man, won two Oscars in a five-year span and has five nominations under his belt, starting with one in 1995. Leo got her first Oscar nomination in 2009 for her role in Frozen River, and between him and her (as there are between so many hims and hers) is a gigantic gulf of opportunities not given, roles not written, and honors not meted out. (See also, other male actors in her age range with robust, lauded careers: Tom Hanks, Colin Firth, Hugh Grant, Brad Pitt, George Clooney, Daniel Day-Lewis, Mark Rylance, Christoph Waltz, Bryan Cranston… Mel Gibson… Kevin Spacey. And those are just the white ones.) Just like Janney, 58, and Metcalf, 62 — neither of whom has had a role before that could even be considered for an Academy Award — Leo has spent decades working as hard as or harder than her male counterparts, with fewer options and fewer rewards. She's also turned in a performance that could go down as one of the most terrifying nuns in cinematic history, and if you haven't heard about it, that means this reckoning we're in right now has a long, long way to go.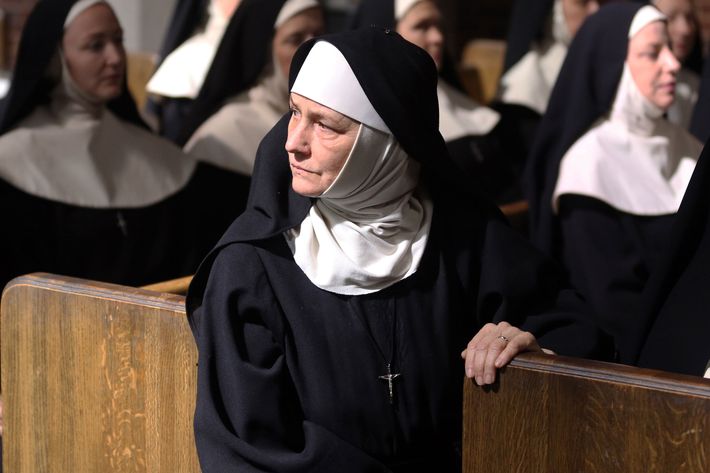 Bolstering her slim chances this year, though, is that scream. In context, it represents a boiling over of Reverend Mother's private frustrations with a sweeping papal decree known as Vatican II, or reforms that made the Catholic Church more progressive and inclusive, but at the expense of demoting nuns to from brides of Christ to mere "good Catholics," as Leo puts it, and destroying traditions that were all they'd ever known — without their input or consent. Eventually, 90,000 nuns left the church, according to Novitiate's postscript. And while most people would agree that Vatican II was a good thing, it was still yet another case of men making decisions about women's lives not in consultation with those women. "To me," says Betts, "if you have been living a certain life with a deep sense of inner purpose for 40 years and some really external, male patriarchal system is suddenly like, 'You're valueless and your work is worthless, and we've exploited you as far as we need you,' what else is the reaction? We never see women scream like that."
While writing the Scream, Betts had been thinking of something her therapist has often said to her, about how one of the greatest problems women face is unexpressed anger, because we've been told it's unseemly — and how it's so suppressed it can only come out as an explosion. Leo's anger in that scene (and about doing that scene) has acquired a potent relevancy in what Betts calls "this moment of totally ferocious, unbridled, absolutely necessary and beautiful female rage that is coming out right now." And while Leo says she hasn't experienced sexual harassment — and won't call herself a feminist because she doesn't like labels — she has plenty of stories of discrimination, and a good helping of anger, too. "I am a female actor, for god's sake," she says. "I could tell you all kinds of things and eventually would end up naming names," but they'd be more about getting "my soul abused" than harassment. Such as the 1985 TV movie in which she played a rape victim and the male director made her shoot that horrific scene so many times that crew members started standing up for her. Years later, the director apologized, "and that's when I knew he knew that what he was doing was wrong."
She also wonders if there's been something systematic at work to keep women from sharing stories. "I think that might be part of the reason why they rarely let female actors be in the same room together," she says. One thing she's noticed doing Novitiate press is how frequently people want her to talk about how it was made by a woman writer-director with a largely female cast and crew. "People keep bringing up the fact that this movie is all women," she says. "Like, do we really need to talk about that in 2017? Nobody said that when Platoon came out — 'Gosh, that's a lot of men in that movie! Oh, wait, there's a couple of hookers.'"
Leo knows a little something about the frustration of feeling overlooked and undermined. Back during the 2011 Oscar season, when she'd already won Golden Globe and SAG Awards, she couldn't land a magazine cover or feature to save her life. So she took out an ad in the trade papers. All it said was "Consider …" above a picture of Leo leaning forward seductively in a sparkly black dress and faux-fur stole. Was it a cheeky play on the ubiquitous ads movie studios pay fortunes for during campaigning (mention the word Oscar and she'll quip, "Oh, you mean the Grouch on Sesame Street")? Or a desperate attempt to secure her statue the week that voting closed? "It wasn't a 'For Your Consideration' ad," Leo tells me. "It was an advertisement for the female actor Melissa Leo. All I said was, 'Consider …' And I got more dressed up than I usually do." She wouldn't have picked that particular seductive pose, but she also doesn't understand what the fuss was. "Are you not supposed to, not allowed to, advocate for yourself? Well, then why was [I being flown] everywhere to go to vote-getting parties?"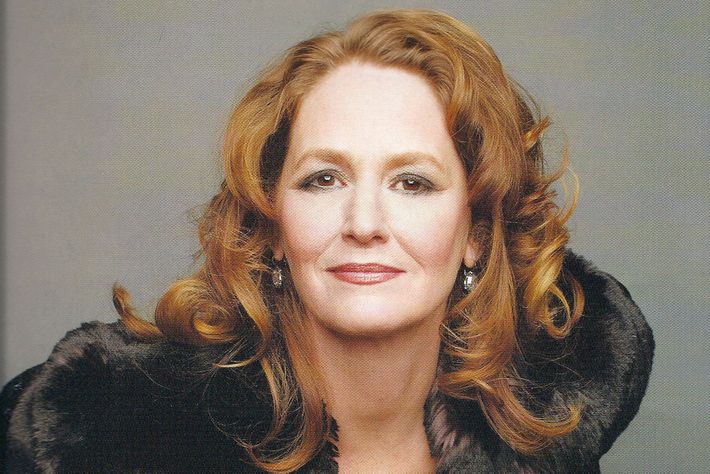 Her motivation had almost nothing to do with Academy members, she says. "I wanted a pretty picture of me in a glossy magazine and I'd hired a publicist and paid them a lot of money to do that." But she kept getting no's and kept demanding to know why, "and it took a lot of insistence to finally be answered, 'Melissa, you're too old, you don't have a big enough box office.'" So she took matters into her own hands. "And when I see a woman of a certain age on those glossy covers today, I like to think I helped get them there," she says. "I still didn't get one. I got the ad. It got me in trouble. It made people add to that list of, 'Oh, Melissa Leo thinks a lot of herself.' Conjecture all you want."
As for whether the ad got her hired more, she can't say. "I think the thing that worked was winning a little gold man," she says. "It changed my internal reality to have that kind of acceptance by people I can now hold as peers. I'm a very, very proud member of the Academy, and that means the world to this little girl from the Lower East Side." She did expect, she admits, that big offers would roll in after her Oscar. When they didn't, she says, "I found out, 'Oh, I can still be in the pits of despair.'" But work has been steady, and she wouldn't turn down another chance to get flown around to vote-getting parties. "If I'm invited, I'd probably be foolish to not go a certain amount," she says. "We'll see how it goes. I'm not a conniver."
Is it too much to ask for excellence? We're sitting in the outdoor courtyard of a Tribeca hotel and the soup that has arrived at our table is butternut squash instead of the chicken noodle Leo ordered. As the waiter apologizes, Leo declares she will eat it. "I don't need any reparations to be made," she says. "I'm a fussy bitch, but I'm not that fussy bitch." She's more concerned about the poor person elsewhere in the restaurant who might be getting her soup order right now, or that one of these soups might be go to waste. And she definitely doesn't want the restaurant to comp her. "They'll go, 'Oooh, you don't have to pay for it,' and I'm like, 'No, I want you to tell your kitchen not to serve that shit, and if you take it off my bill, they'll think, Okay, that's all taken care of. No. I'd rather that if you're going to buy your food in a restaurant that somebody care about what they're presenting you with." But she likes butternut squash soup and if she'd seen it on the menu, she might have ordered it, and, like whiplash, she's cheerfully spooning it into her mouth. "It's a win-win situation all around."
For as intense and unpredictable as she can be both onscreen and off-, Leo is also disarmingly down-home. She grew up in the Lower East Side and Bellows Falls, Vermont, and now lives alone in the 1,200-person hamlet of Stone Ridge in New York's Hudson Valley. Her closest friend is still a non-industry woman who was waitressing with her in Manhattan in 1984 when she finally quit to be on All My Children and do a Christopher Walken play at the Public Theater. ("I always tell young people who are starting out that if anything can stop you, you let it, and if nothing can stop you, then do it. Don't be a waiter or something else. Go be an actor.")
When I met her, she was joking about not knowing how to use an elevator: "I go in? In?" Her offscreen conversation includes Vermont skiing, her dislike of raw onions, her 30-year-old son who's studying the making of fine art in Germany, and her new dog, Buddy, a mutt from Mississippi she got a couple of months ago and misses ever so much. "I got him to have a companion in this lonely old life," she says. "My life's a lot about Buddy these days and finishing up The Equalizer 2." That would be the follow-up to the Denzel Washington–Antoine Fuqua neo-noir blockbuster in which she and Bill Pullman play retired CIA operatives — and one of about nine projects Leo may have come out in the next two years, including the Showtime series she stars in, I'm Dying Up Here, about the '70s L.A. comedy scene. (When I ran into her co-star Ari Graynor at a party and told her I was writing about Leo, Graynor practically burst into tears telling me how much Leo had taught her and meant to her as a person. She's very much an actress's actress.)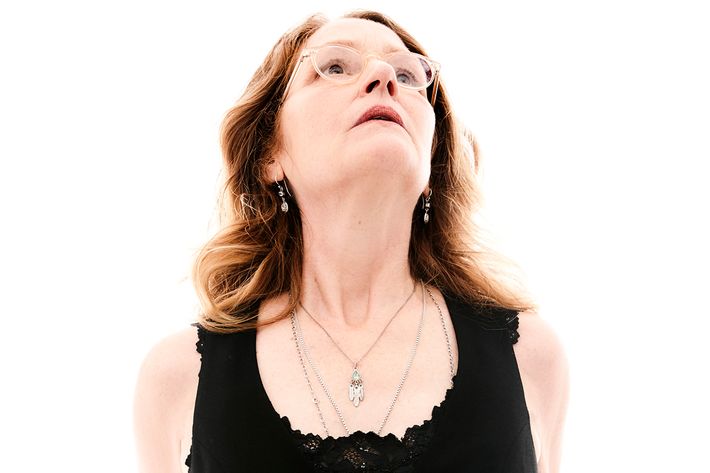 What's remarkable isn't just how much Leo works, but how much she puts into every job. She took the part of Reverend Mother two weeks before production, and drove herself down to Nashville from upstate New York — which was fortunate, because in the second week of shooting, a freak snowstorm swept through Tennessee, and Leo happened to have a shovel in the back of her car. Betts and her producers had canceled the shooting day for driving safety, but as they took a walk around the campus of the Scarritt Bennett Center, a former women's Methodist college that was serving as their convent, they spotted Leo outside. "She was shoveling away, clearing the path, which is obviously not her job," says Betts, laughing. "And we were like, 'Melissa, what are you doing?' And she was kind of half in Reverend Mother and half out, and she was like, 'I really wanted to clear the pathways for when the postulants come back on Monday so the bottom of their habits don't get wet.'"
Leo then decided to put on her costume and encouraged Betts to film her, with limited crew and no sound, because she knew how rare that kind of movie magic is. "Try and stop me from working when I'm working," Leo says. "It's a problem. It can be helpful and it can also be a little too helpful."
Leo was always Betts's first choice, based on, Betts says, "her 120 percent commitment" to her craft that she felt would translate to a nun's life of devotion. But Leo turned down the part at first. ("The script was, quite frankly, difficult to follow," says Leo, and Betts didn't have a body of work for her to look at.) Months later, Betts came back to her and she had a change of heart. "I really wanted to play a nun," says Leo. "Really, forever. There's a passion and commitment in a woman of God that's unusual [for an actress to play]. Technically speaking, Reverend Mother is God's wife, in her mind, but she's still more her own woman than most women I get to play, who tend to be somebody's partner, somebody's wife, somebody's mother."
Still, she had a lot of questions, particularly because she hadn't grown up religious. Pretty much as soon as Leo got to Nashville, Betts says she came over to her house and spent 12 straight hours drilling her about the character. "The way she digs in was almost manic," says Betts. "We wandered from room to room. I repeatedly asked her if she wanted lunch, and she was not interested in lunch. She was so excited. She said that normally she doesn't get this time with directors, and she was ravenous for conversation." Leo already had Reverend Mother's backstory mapped out. She'd come from nothing, perhaps as a child of the Dust Bowl, and had been on the streets for years, before the nuns took her in at 15. Betts was so enamored with it, she wrote it into a speech Reverend Mother gives to Margaret Qualley's character at the end of the film.
True to her character, Leo eschewed the luxury accommodations Betts had arranged for her and instead opted to sleep on a twin bed in movie's convent. "This was my first feature and she's an Oscar-winning actress, and I was so crazy nervous about making sure she was comfortable," says Betts, "and then she decided to move into basically a 300-square-foot dorm room and live there like an ascetic monk for the rest of the time."
Leo had thoughts about Reverend Mother's habit, too. She thought the original design didn't feel lived-in and old-fashioned enough for someone who'd been a nun for 40 years. So she asked the costume designer to create one from the white scarf she'd worn to keep warm the night she won her Oscar. She even affixed it to her head with straight pins (bobby pins, but more painful), which the ex-nuns she'd consulted told her they'd done so much they still had divots in their heads years after leaving the church. This is not a story she tells with relish. "It's worrisome," she says. "You play a character of such strength and cruelty —  I've heard words like that, though I don't agree with them — and it can be interpreted that I am, too. Especially if I'm saying to a costume designer, 'Oh I won't wear that, I'll wear this,' it makes me sound like something I'm not. I am simply, at every moment, working towards giving the filmmaker the best I can give them because the chance will pass me by and I will just feel like a bad actor. It's just a frustration with myself of trying to get it right."
Getting it right included being extremely frosty to the young actresses who played the postulants, at least at first. "She said something along the lines of, 'I didn't want them to feel too friendly or too comfortable because Reverend Mother would not allow that,'" says Betts. "Her force of personality is so big that she's intimidating even when she doesn't want to be intimidating. It was so hilarious how scared the girls were of her." Leo has a soft spot for fellow actors, though, so eventually she allowed them to gather in a circle at her feet as she'd knit, which she did constantly, and pepper her with their own questions.
Leo's oddest deep dive on the character, though, says Betts, was sanding down her tongue with a toothbrush before arriving to set. She'd managed to track down the type of communion wafers that were popular in the 1960s and had discovered that they're not as smooth as the ones used today. "So she then calculated what it would be like if this woman had taken communion however many times a week for 40 years," says Betts, "and she decided from that that Reverend Mother would probably always be living with this permanent slight sting on the top of her tongue from rough communion-taking on such a regular basis. You know, like when you drink coffee that's too hot." And so she took a toothbrush to her tongue until she'd achieved that kind of permanent burnt sensation. Betts, naturally, thought this was nuts. "But," she goes on, "then I was like, 'You know what? That's beautiful.' You can never argue with someone who is that committed, who takes it that seriously. Most people will never care that much about anything in their life, the passion she has for what she does."
Whatever happens with the Academy, Leo isn't hurting for work. She went straight from Novitiate to The Most Hated Woman in America, in which she plays an atheist who went to the Supreme Court to ban prayer from schools. (She thought the twofer would make for interesting conversations.) She's also since played a sex addict; a sibling in a movie made by basically everyone who was on True Blood; and a prisoner in an awesome-sounding buddy comedy with Tessa Thompson as the corrections officer who takes her on furlough. "Oh, good jumping Jehoshaphat, how could I have forgotten about that?!" she said about one title when I read her her IMDb page, because she couldn't remember what she'd done or had coming up.  She also asked me to print in this article that she's never done Broadway and would very much like to. "I don't want to not be on the planet anymore never having played Broadway," she says. "Just don't ask me to sing. Not a musical. Please God, not a musical."
Despite a certain pattern of playing women who seem to be in various stages of falling apart, Leo says she doesn't have any sort of grand plan or tendencies. "I certainly would never choose to portray again and again women coming unhinged," she says. "Boring! It keeps women down in the same way as sexual predatory behavior, saying someone's 'unhinged' instead of, 'Oh man, she's so brilliant.'" In fact, she says, she doesn't choose at all. "Even today, post-Oscar, I have done almost every single role that's ever been offered to me. I'm not a picky, choosy actor. Never have been. Can't afford to be." The only choice she makes is to ensure that every woman she plays will not be "a penny with a single side," she says. If the filmmaker has a one-sided view, she can't do anything about that. But, "the thing that keeps me as a working actor is this insistence that gets me in all kinds of trouble, that she has complexities and highs and lows and two sides to the penny that she is."
She's done with the butternut squash soup she didn't order, and the wedge salad she devoured with zeal because her mother never let her eat salad — which is just one of the many intriguing things that make up the two-sided penny of the woman sitting before me. "It's interesting and it's all over the place, I realize as I say it to you," Leo says, pausing to think about all those scattered roles she's done and all she will do. "And that's basically sort of Melissa Leo in a nutshell. Here, there, everywhere, but you didn't know she was in the room."