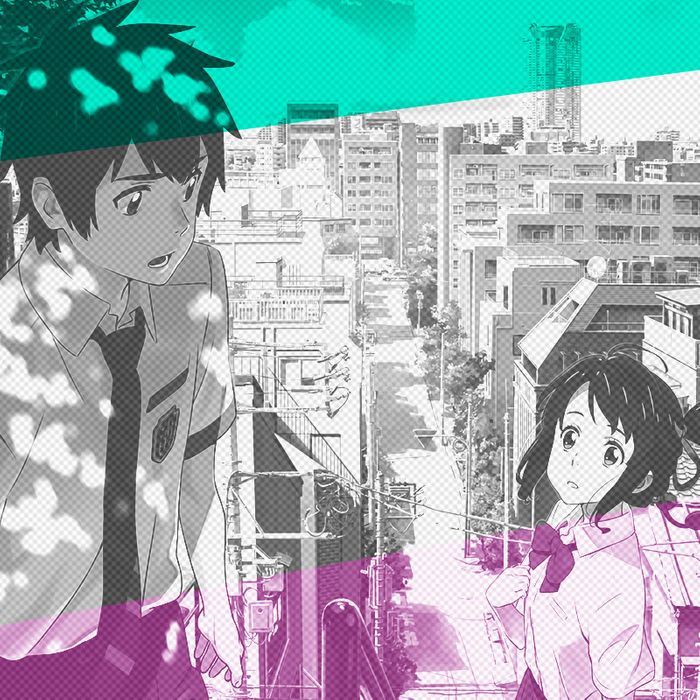 Photo-Illustration: Vulture and TOHO CO. Films
Over the next few weeks, Vulture will be publishing our critics' year-end lists. Today, we're looking at the best films.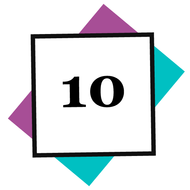 Professor Marston and the Wonder Women
Are there things I would change about Angela Robinson's Wonder Woman origin story, were it up to me? Sure. But this telling of the origin of the first lady of superheroes, and the nontraditional love story that inspired her was such a smart, sexy surprise that I ultimately had to give it a spot in the top ten. The story of how DC's lasso-toting Amazon was born out of her creators' fascination with domination and submission may take its liberties with actual events, but its central truth is unassailable. The three stars — Luke Evans as the titular sociologist, Bella Heathcote as his naïve young assistant, and the always-amazing Rebecca Hall as his whip smart (if not smarter) wife — do a careful dance around each other that Robinson manages beautifully, as attentive to the push and pull of the power dynamics of seduction. Professor Marston functions perfectly well as a smart-folks swooner, but it also has some powerful things to say about the importance of fantasy and the joy of creating something alongside people you love.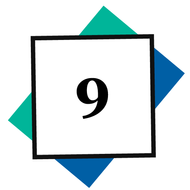 Spettacolo
More than a few European documentaries this year had their eye on the disappearing countryside, but few happened upon a subject that encapsulated these anxieties so compellingly and poetically. Spettacolo is the story of Monticchiello, a small hill town in Tuscany whose long-running tradition of writing and producing an annual play is under threat due to aging citizenry and a disinterested younger generation. But this isn't the story of some scrappy community theater: The plays of the Teatro Povero, as it's called, are conceived of and written by the townspeople and the story of that year. Over the years they have documented countless recessions, the threat of fascism, and encroachment of tourism. The incalculable value of art as a mirror for a community is an extremely fragile thing in Spettacolo, and directors Jeff Malmberg and Chris Shellen treat it as a near-sacred tradition. It's no surprise, then, that what may be Monticchiello's final play is about the end of the world.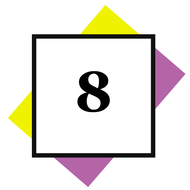 Phantom Thread
At press time, I'm still mulling over Paul Thomas Anderson's impeccably made tale of obsession and love, which hit me at such an unexpected angle that it felt like the cinematic equivalent of bashing one's funny bone. The easy line on Phantom Thread is that it is the Mother! we deserved — it's a fable of sorts, and has uncomfortable, often hilarious ideas about the sacrifices anyone in a relationship with an artist has to make. But even at his most metaphorical (see: Punch Drunk Love) Anderson can't help but bring agonizing humanity to his characters. Daniel Day-Lewis, in what he has said will be his final film role, doesn't disappear into London dressmaker Reynolds Woodcock so much as he builds him from the impeccably shined shoes on up. But Vicky Krieps's disarmingly earnest waitress Alma is the real heart of the film, and the lengths she goes to keep Woodcock's interest are not the acts of an obsessed outsider or needy lover, but someone who knows him well enough to maintain his love as unsentimentally as an old car. Somehow, it's almost unspeakably touching.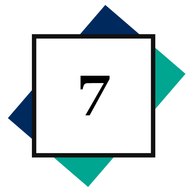 Good Time
Josh and Benny Safdie's tough, neon-glazed crime thriller, much like Robert Pattinson's wild-eyed antihero Connie, hides a wounded sensitivity under its pulsating surface. It's also one of the best "one crazy night" movies of all time. As a small-time bank robber on a mission to get his brother out of jail, Pattinson is an almost unbearably frenetic screen presence, but also impossible to look away from as he calculates move after desperate move. Shot in gritty 35mm, the film nods to films like Dog Day Afternoon and After Hours, but finds its own thoroughly modern and innovative rhythm. In many ways, Good Time is an unsentimental portrait of a dystopian New York City, but the film's final scene, which plays out heartbreakingly over the credits, belies the brotherly love that's been hiding in plain sight all along. The searing soundtrack by Oneohtrix Point Never is easily the best score of the year.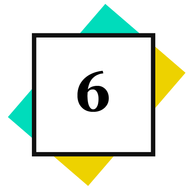 Princess Cyd
Princess Cyd is a film that feels transmitted from a parallel universe, one where the air is a little cleaner, and people have a little more free time — time to get lost in a book, to spend an afternoon with a cute stranger from the coffee shop, to spend an evening reading poetry with your neighbors. But Stephen Cone's understated character study doesn't feel removed from reality; on the contrary, it feels more tapped into human nature at its best than most films ever have the patience for. As Cyd, a teen spending the summer in the Chicago suburbs with her writer aunt, Jessie Pinnick is a lovable avatar for self-discovery. And as her aunt, Rebecca Spence delivers one of the best performances of the year. Spending time with these two very different women and watching them learn about themselves through each other was one of the most pleasant surprises at the movies this year.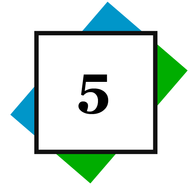 The Florida Project
Among other things, Sean Baker's tragic, ecstatic The Florida Project is a striking work of scale: towering signs for souvenir outlets, ice cream stands shaped like house-sized soft-serve dollops, the yawning multilane boulevard that its comparatively tiny protagonists dodge across like a very real game of Frogger, all underneath a seemingly limitless sky of pinks and purples. America, represented here by Walt Disney World, in whose shadow the itinerant characters of The Florida Project scrape out their existence, is too big to fail, and too big to notice the people losing at late capitalism. But despite tough, ever-present realities, Baker's uniquely playful skill as a director comes through beautifully. And in a year full of revelatory performances by young actors, few landed like a lightning bolt quite like Florida Project star Brooklynn Prince, a rambunctious 6-year-old with Lucille Ball's sense of comic timing.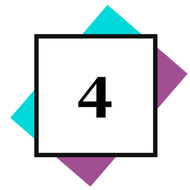 Lady Bird
I joked after seeing Lady Bird that I was almost relieved that I would not be reviewing it for Vulture, if only because it felt so close to home as to present a conflict of interest. I was a huge fan of 2013's Frances Ha, and Greta Gerwig is clearly an artist after my own heart, but I couldn't have predicted her directorial debut to be such a quietly revolutionary portrait of adolescence. What makes Lady Bird stand out from so many theoretically similar coming-of-age tales is its emotional scope — the film has a sense of countless lives being lived in its margins, even if Lady Bird (Saoirse Ronan) herself doesn't yet have the sense for them. Through her eye for specificity — the mundane charms of Sacramento, Lady Bird's taste in music — Gerwig's vision of teenage sorrow and joy is profoundly universal.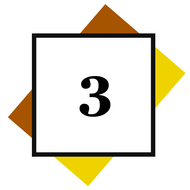 Get Out
In any other year, Get Out would be on this list for originality alone. But Jordan Peele's scorcher of a directorial debut wound up being particularly suited for 2017, identifying and painfully yanking at our most uncomfortable anxieties about race and appropriation. The script is a revelation. Everything you've read about the film — its inspired casting, every scene with Lil Rel Howery, its devilish use of real-life race paranoia — is absolutely as good as you've heard. But if I had to pick one undersung element, it would be Daniel Kaluuya as the protagonist Chris, whose encounter with the unspeakable horrors lurking in the Armitage's basement is what sells the grotesque and ultimately tragic premise of Peele's nightmare.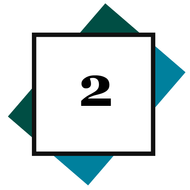 Call Me by Your Name
In January of 2017, the last thing I would have expected the movies to bring us over the next 12 months were love stories. Nor would I have expected myself to be so ready for them. Call Me by Your Name made its debut at Sundance days after the Trump inauguration, in the midst of an oppressive blizzard, and it felt like a balm. It was a reminder that a love story, even a gay coming-of-age one, needn't be overtly political to send a message. What staggers me still about Luca Guadagnino's best film yet is how little outside resistance Elio (Timothée Chalamet) and Oliver's (Armie Hammer) romance comes up against, and how Michael Stuhlbarg's beatific, accepting father figure is one of the greatest heroes and role models I saw on the big screen. Call Me by Your Name is a story of a summer fling, but it is wise enough to recognize the intricate power of such an encounter, and the potential that love — even lustful, clumsy, agonizing teenage love — has to make us better people.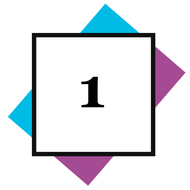 Your Name
Like so many of the films that made my top ten this year, Makoto Shinkai's opus Your Name is a romance of sorts. But a mere adolescent emo-fest wouldn't be enough to break the kinds of records this film did last year during its initial 2016 release in Japan. (Despite a brief, L.A.-only release in the states last year, I'm counting it as a 2017 release for New York City.) Your Name, with its out-there body-swapping-and-supernatural-comet premise, is stranger and more intimate than a love story, and has truly profound ideas about the places we live and the experiences we grow up with being visceral things that live in our bodies. But it's also a full-throated Teen Movie, with an ecstatic J-Rock score to match, and all the starry-eyed longing the genre allows. Like so many of my favorite films this year, it's the specificity that sells it, and Shinkai's rendering of everything from an obscure Shinto ceremony to a stack of Instagram-worthy pancakes feels loving and lived-in. In a time when it's easy to feel alienated by humanity, Your Name reminds us that everyone is a universe of memories, each as precious and ephemeral as our lives.