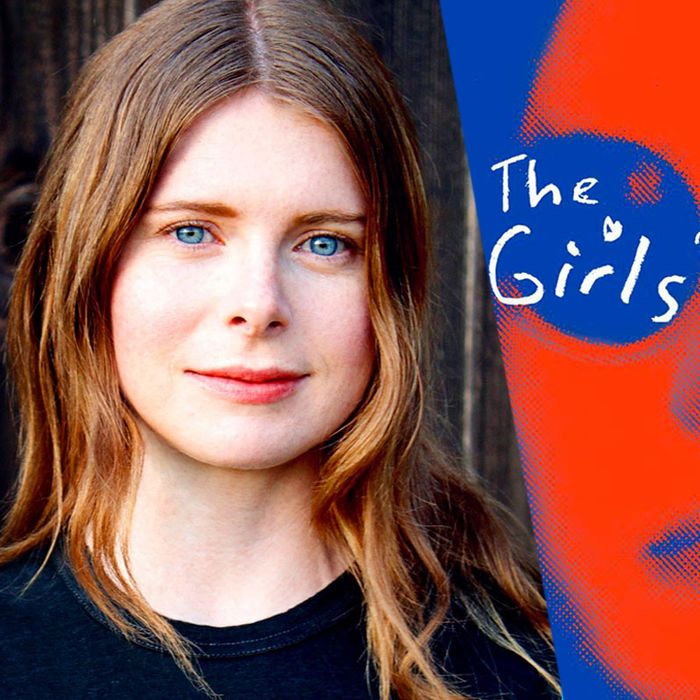 They were little-known writers when they fell in love. Then she rose to stardom, and he did not. Now they're suing each other in a San Francisco court.
Emma Cline, the author of last year's spectacularly successful debut novel The Girls, and her ex, Chaz Reetz-Laiolo, filed dueling federal lawsuits on Wednesday that tell conflicting stories about the death of their relationship and the birth of a literary hit. Reetz-Laiolo says Cline spied on him and plagiarized parts of his unproduced screenplay to write The Girls. Cline says Reetz-Laiolo abused her and now is trying to extort her and destroy her reputation.
Plagiarism cases can be notoriously difficult to prove, especially between a pair of writers who once collaborated and critiqued each other's work, as Cline and Reezt-Laiolo did. So will the plagiarism charges hold up if the case goes to trial, as both parties have requested? Orly Lobel, a professor of law at the University of San Diego and the author of You Don't Own Me: How Mattel v. MGA Entertainment Exposed Barbie's Dark Side was skeptical, particularly since nearly all of the instances of plagiarism Reetz-Laiolo's complaint cited were not word-for-word quotations, but rather ideas, images, and fragments of anecdotes from their lives together — none of which are protected under copyright law.
The story begins with a few undisputed facts. They met in 2009, when Cline was 20 and Reetz-Laiolo was 33. Part of what drew them together were their literary ambitions. But the relationship was not without problems, and not long after they started dating, Cline installed spy software on her own computer — a computer that Reetz-Laiolo occasionally used. Her complaint says she did this because she knew he was cheating on her, because he was abusive, because she "could no longer distinguish the truth from ReetzLaiolo's [sic] constant lies." His complaint says that they were never monogamous to begin with. In any event, in 2013, after they'd broken up, Cline agreed to sell Reetz-Laiolo the laptop with the spyware. From there, the stories diverge even further. His complaint argues that Cline intentionally left the software on the computer, and suggests that she "may" have upgraded to a more advanced version of the spyware program that would have allowed Cline continued remote access to the computer. Cline's complaint calls this theory "ludicrous."
Both agree that after Cline sold her book to Random House, in 2014, she approached Reetz-Laiolo and asked him to read a draft of the manuscript; he declined. Her complaint asserts that he delayed reading the book because "the stakes for Cline would only rise higher as she moved further along in the publication process." In 2015 — according to his complaint, the year he discovered the spyware on his computer — Reetz-Laiolo began to review drafts of The Girls. Over the course of the following year, he sent Cline and her publisher (also named in the suit) dozens of instances of alleged plagiarism.
According to Lobel, most of these examples would not hold up in court. One instance includes the mention of the body brush, a personal grooming implement. In an earlier draft of the book, Cline included this sentence: "My mother spoke to Sal about body brushing, of the movement of energies around meridian points. The charts." Reetz-Laiolo claimed this plagiarized a sentence that appeared in his short story, "Animals," in Ecotone magazine: "Laurel in the morning brushing her body on the patio with a body brush, slowly combing it up her legs towards her heart, up her arms towards her heart. Circling her belly. There was something totemic about her out there in the sun."
But Cline's complaint stated that she owned a body brush. "The law does not allow you to own those kinds of ideas for art," said Lobel. "There's no copyright infringement there. It's very clear that our whole history of art, of writing, of literature is built on paying homage to previous authors, other authors, being in conversation, and that's actually part of what art is."
Regardless of whether these "snippets" amounted to plagiarism, Cline and her publisher removed all the sentences that Reetz-Laiolo identified prior to publication so they could resolve the dispute, her complaint stated. But Reetz-Laiolo had also asked Cline to remove a small section of the text that his complaint alleged resembled a section of his screenplay, a script she could only have read if she did, in fact, remotely hack into his computer. If the case does go to trial, this will likely be at the center of it, since it is the only instance of alleged plagiarism that made its way into the published version of The Girls. Lobel was skeptical of the plagiarism charge here as well, but if Reetz-Laiolo's legal team is able to prove that Cline hacked into Reetz-Laiolo's computer, Cline may be charged with something, though likely not plagiarism.
"I discuss in my book the concept of 'scenes a faire' — the fact that a lot of times there will be elements that are similar in two works but the courts understand that those elements are necessary to the genres so even if there is similarity, it's not copyright infringement," Lobel wrote in an email. At the same time, Lobel added, breaking into someone else's computer and taking "proprietary information" can amount to "theft and unjust enrichment." "You cannot steal an idea for a story line by hacking into someone's computer," she wrote. "So this will be a factual inquiry."
It's important to note that Reetz-Laiolo hired Harvey Weinstein's former law firm, Boies Schiller Flexner, and that the law firm used a trove of Cline's personal documents — captured by the spyware program she installed on her own computer — to threaten Cline. Reetz-Laiolo's complaint is threaded with salacious and humiliating details about Cline that are completely unrelated to any charge of plagiarism. (The complaint also alleges that Cline hacked into the email accounts of two other acquaintances, one of whom is Reetz-Laiolo's ex-girlfriend, also named as plaintiffs in the suit.) According to The New Yorker, an earlier draft of the complaint contained even more salacious details, including naked selfies, explicit chat messages, and a section called "Cline's History of Manipulating Older Men," which began like this: "[E]vidence shows that Cline was not the innocent and inexperienced naïf she portrayed herself to be, and had instead for many years maintained numerous 'relations' with older men and others, from whom she extracted gifts and money." The New Yorker also reported that after news broke that David Boies had hired private investigators to discredit an actress who accused Weinstein of rape, Boies's name was removed from Reetz-Laiolo's complaint.
As Cline's complaint noted, this earlier draft of Reetz-Laiolo's lawsuit "followed an age-old playbook: it invoked the specter of sexual shame to threaten a woman into silence and acquiescence."
Neither Cline nor Reetz-Laiolo responded to request for comment, but Cline's literary agent Bill Clegg described Reetz-Laiolo's lawsuit as a baseless attack "designed to damage her reputation and extract undeserved financial windfall."
"It has been heartbreaking and enraging to watch a bitter ex-boyfriend whom Emma met when she was still in college — a man thirteen years her senior — try to disgrace her and leverage their shared time for his personal gain," Clegg wrote in a statement provided to Vulture. "Emma's success is her own, and any claims that she infringed her ex-boyfriend's work in her novel The Girls are false. There is a long, documented history showing that Emma's idea for and work on The Girls preceded and remained completely separate from this person. Before they met, Emma had already won two prestigious literary prizes, been published at the age of seventeen in a national literary journal, and written the story, 'Marion', about a young girl's experience on a commune in California, which would later be published in The Paris Review and prompt her to win that journal's once-a-year citation, the Plimpton Prize for Fiction. These facts speak for themselves, as do the actions and histories of those who have tried to intimidate and exploit Emma."