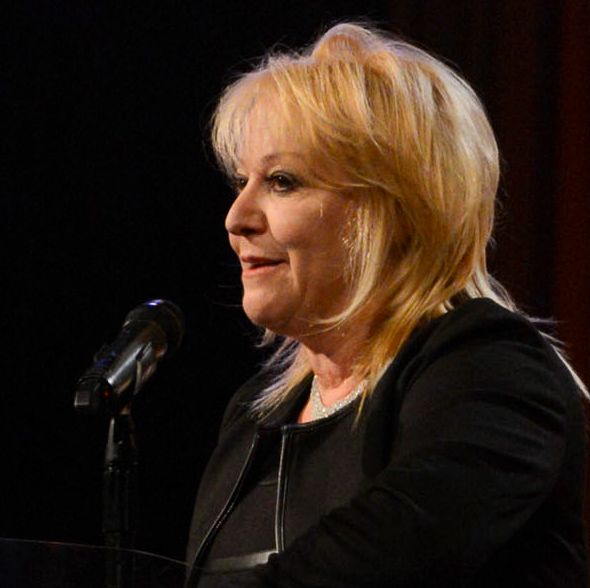 Fern Orenstein is no longer heading the CBS Diversity Comedy Showcase.
Photo: Vivien Killilea/Getty Images
A month after publishing a story describing a toxic work environment at the CBS Diversity Comedy Showcase — a workshop for straight and LGBTQ writers and actors from marginalized communities, women, and those with disabilities — Vulture has learned a second program head is no longer with the showcase.
Fern Orenstein, who had been the showcase's producer and casting director since it was created 13 years ago, is still employed at CBS as the network's vice-president of casting, where she has spearheaded hundreds of actor showcases and workshops as part of CBS's Diversity Institute since 1999. But she's not co-heading the Diversity Comedy Showcase anymore, and CBS won't say if the network asked Orenstein to step down or if she volunteered to go.
Orenstein led the program with director Rick Najera, who resigned in October after CBS investigated sexual-harassment complaints against him. Najera, who had also worked at the program since its inception, said in an October 27 press release that he was "heartbroken and confounded by deliberate and cruel defamations." Several showcase participants told Vulture that Orenstein never returned to the showcase after Najera left and the Vulture article was published.
Najera's exit highlighted problems that were commonly known in L.A.'s comedy circles, according to those who spoke to Vulture. Drawn to the program's potential career and networking opportunities, participants said they were disappointed when they were routinely asked to write or perform reductive sketches that tokenized people of color, gays, and women.
A week after Najera resigned, CBS hired actors Stephen Guarino (I'm Dying Up Here) and Grace Parra (The Nightly Show), who performed in the showcase in 2011 and 2013, respectively, as its new co-directors, a move that paved the way for more collaboration and inclusivity in the basement soundstage where they work, according to a handful of participants who spoke to Vulture.
"It feels like it was a good move; it was a necessary hire," said a writer in this year's program who asked to remain anonymous. "The new directors are promoting a different culture. It just seems like they have the right intentions."
Chris Eckert, one of this year's two head writers, described feeling like he was at a wake in the days after Najera left the program. "Since then, it's almost like there's been a volcano and the greenery has begun to grow," said Eckert, who performed in the 2017 showcase. "Seriously, I think it's grown into a really awesome experience."
To be selected for the showcase, actors undergo rigorous auditions and callbacks, and writers are interviewed and submit sketch packets. The group of 80 to 100 who make it into the program is expected to write and rehearse daily until the showcase's sketches and final performers are selected. Five months of work will culminate in six days of shows next month at El Portal Theater in Los Angeles.
Current participants say that, so far, the new team has generally been more approachable and collaborative than the former leadership. The new directors are working closely with Eckert and the showcase's other head writer, Nahreen Tarzi, on punching up jokes and selecting the sketches they want to see performed onstage.
"They're screening ideas before we invest time in writing them, which is so helpful," said one actor. "They want to be pitched ideas like in a regular writers room. It's a time-saver, plus you also learn what they're looking for. I think everyone is lighter on their feet and more joyful. It wasn't just [Orenstein and Najera]. It was the effect they were having on everybody else that was in charge."
Some worry that the pendulum is swinging in the opposite direction, and the respectful atmosphere is making both the leaders and participants anxious about pursuing pointed humor around race, gender, and sexuality.  "The new directors are great, though I have gotten a few notes wary of addressing race, and those things seem very arbitrary," said one writer. "[Things] are better in the sense that bigotry isn't really present in the higher-up administration. But creatively, we're still very shaken by the new power structure."
Eckert admits he's struggling with that question as he determines which sketches to pursue and how to do his part to keep the program alive and thriving.
"It can be a blurry line — the line between protecting people of color and different orientations and censoring their experience," he said. "Like, there's a Korean performer who's got this incredible sketch where he's playing his father, who is Korean and speaks very little English. I think about that sketch — if someone is watching it with an outsider's perspective, you might see that and think we're just perpetuating a stereotype. I would counter that by pointing out he's speaking from his experience. That's what we're tackling head-on right now. The last thing I want to do is put up a sketch that's problematic. I don't want to make anyone feel uncomfortable. That being said, I also don't want to deny a person of color's comedic sensibility."
One actor sees navigating that line as both a group challenge and a personal challenge.  "Before, the leadership and the directorship were leaning too much on stereotypes," she said. "The problem was, we were using them as a crutch because we believe our actors can only play that. That's where it is problematic. Now, we're being confronted with the challenge of: Can we stray away from that completely, can we write characters that are not based on that? At first, it was very difficult. But the fact that they're thinking about it and reflecting and analyzing it, that's what's key."
The changes aren't just attitudinal. Participants who previously complained that CBS provided no snacks or water on the soundstage where they meet say they are now grateful to regularly have both. "It does feel different, and it does feel like it's going to be a different type of show than past years," said one actor.  "I'm wondering if this year it might seem a little vanilla or bland. All I know is we're going to give it all we've got. We understand this is a huge platform. For us, it's such a celebratory time in our lives. We want to make sure we take advantage and showcase and support ourselves and each other."