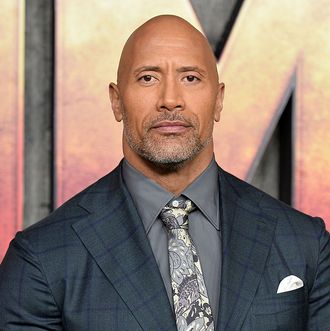 Photo: Jeff Spicer/Getty Images
For once, Hollywood's leading gentlemen are going to defer to some women. Following a joint announcement from prominent actresses earlier this month that they will be dressing in all-black ensembles at the Golden Globes out of solidarity with victims of sexual assault and harassment, Dwayne Johnson has confirmed that many male actors will be doing the same. "Yes, the men will be standing in solidarity with women on this wearing-all-black movement to protest against gender inequality at this year's Golden Globes," celebrity stylist Ilaria Urbinati wrote on Instagram this week. "At least all my guys will be. Safe to say this may not be the right time to choose to be the odd man out here … just sayin…" Johnson, who's a client of Urbinati, excitedly responded with: "Yes we will!" As EW notes, the stylist also reps other high-profile actors such as Tom Hiddleston and Armie Hammer, who are both expected to be attend the ceremony.
We wonder what Matt Damon is going to wear!