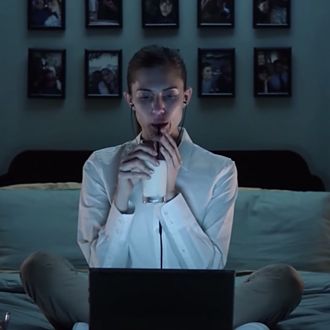 Photo: Universal Pictures
As the pantheon of Christmas and Christmas-adjacent movies continues to expand (Batman Returns? Obviously. Iron Man 3? The facts don't lie!), you might be tempted to assume that any film could technically be a Christmas movie. And you'd be right. On Christmas Eve, Jordan Peele took to Twitter to confirm to a fan that Get Out could, in some lights, if you use your imagination and channel it through your holiday spirit, be a Christmas movie. A man with a white beard? Check. A (skeletal rein)deer? Check. Relying on the kindness and talents of the good people at the TSA? "I'd say go for it!" Peele joked.
If that wasn't enough to convince you, BuzzFeed's Jesse McLaren then pointed out that the film involves Lil Rel Howery going in search of a character named Chris after he seemingly disappears. A Miss Chris movie, if you will. And you will! Because baby, it's Christmas.