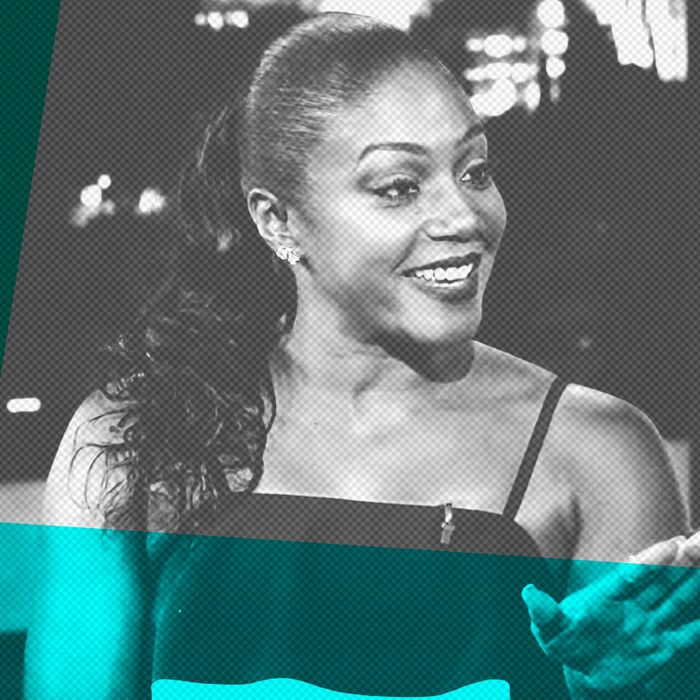 Photo-Illustration: Vulture and YouTube
Hey, kittens, you did it: It's almost 2018 and you have most of your hair left. 2017 made good on the promise of 2016 and has been an absolute nonstop barrage of mind-bending plot twists, lies, and mea culpas in politics, Hollywood, and the media. Late night has emerged as an ever-increasing functionary arm of the Fourth Estate, dedicated to parsing the daily news, while also standing in for a mood or an ideology. The year brought a new crop of hosts entering the political comedy ecosystem, including Robin Thede at The Rundown, Sarah Silverman with an optimistic I Love You, America, Anthony Atamanuik doing his Trump impersonation on The President Show, and Jordan Klepper with The Opposition.
Of the established network hosts, Stephen Colbert and Seth Meyers found comfortable grooves delivering nightly political news bulletins, while Jimmy Fallon and James Corden still had difficulty pivoting to politics. Then there's Samantha Bee, born in the outrage cycle of 2016 and staying the course, and John Oliver sticking to his enlightening and witty deep dives. Still, it has become harder and harder for a late-night host to cut through the noise and find something original to say, and curiously, it was the former host of the The Man Show, Jimmy Kimmel, who emerged as the voice of sanity during insane times when he defended the Affordable Care Act from the GOP's attempts to repeal it. Here's our list of the best and brightest moments of late night, which, yes, happened this year.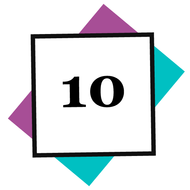 Conan Creepily Drives Tom Cruise Around
So many comedians are driving celebrities around these days that Conan decided to get in on the action by driving Tom Cruise around London. But instead of doing carpool karaoke or talking about comedy with some coffee, Conan just decides to concentrate on making good lane changes and telling Tom Cruise to save his hilarious stories for another show. Yes, we've hit the moment when anti-comedy is the comedy.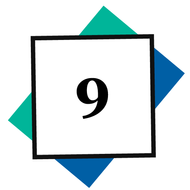 Kevin James Is a Master Klutz
As my colleague Jesse Fox likes to say, Jimmy Fallon is not a wartime comedian. After the head-pat felt around the world, Fallon has steadily tried to include jabs against Donald Trump into the diet of The Tonight Show for his show's survival. But really, The Tonight Show is at its best when it's doing pure fun, like when Sarah Paulson unleashes a wheel of impressions or this face-off between Fallon and Kevin James where they try to out-klutz each other. Physical comedy is hard!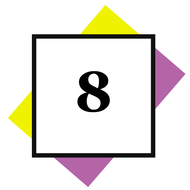 Robin Thede on the Russians
Robin Thede is currently the only black woman on late-night in 2017 with The Rundown on BET.* With that historical embarrassment out of the way, Thede delivered this excellent piece looking at Russian attempts to manipulate black American sentiment while finding a distinct style that satirizes the self-seriousness of investigative journalism while actually doing some good investigative journalism.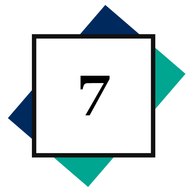 Samantha Bee Takes on Weinstein's Sad Penis
Samantha Bee held a marquee event this year hosting an alternative White House Correspondents' Dinner, but lost a little steam when it became clear that the actual proceedings would turn into its own alt-version after the job fell to Hasan Minhaj, who acquitted himself admirably. (Immigrants get the job done.) Her most memorable moment would come a little later, during the spate of sexual-assault allegations against Harvey Weinstein. She makes the point that this isn't a partisan issue (Weinstein was a high-profile donor for the Democrats), but rather, a dicks-in-power issue.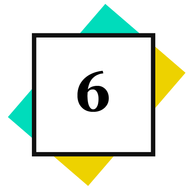 John Oliver on Confederate Monuments
Last Week Tonight, which won its second consecutive Emmy for Outstanding Variety Talk Series this year, keeps up the good work: John Oliver is thorough without being pedantic, principled without feeling moralistic, and always, always funny. This year he's covered a wide range of issues from net neutrality to the corporate consolidation of local news to challenging the belief that Ivanka Trump and Jared Kushner are "moderating influences" on Trump. But this piece on Confederate monuments is an excellent dissection of both white southerners' desire to erase slavery from history while weaponizing statues (Fun fact: the biggest spikes happened during Reconstruction and the civil rights era!).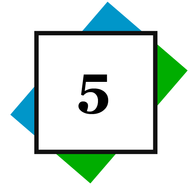 Jennifer Lawrence Interviews Kim Kardashian West
Celebrities interviewing celebrities can turn into tedious circle jerks, but Jennifer Lawrence is the Kardashian superfan perfectly suited to talk to Kim. She has her Jennifer Lawrence-ness dialed up, and it works to show a thoughtful, mature side of Kim Kardashian you rarely see on late night.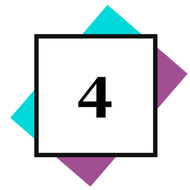 Tina Fey Stress-Eats Sheet Cake
It was hard to keep up with all of the bad things that happened this year, let alone figure out how to fight them. Tina Fey appeared on Weekend Update to show the boys just how she was coping with the news that neo-Nazis held violent rallies at her alma mater, the University of Virginia … terribly! She pointed out the stark difference between government treatment of protesters at Standing Rock and the white militiamen at Charlottesville while consuming an entire sheet cake. Let us all eat cake, goddamnit.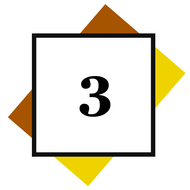 Amber Ruffin Says What
Late Night writer Amber Ruffin has been popping up in segments alongside Seth Meyers for a while now, including the clever "Jokes Seth Can't Tell," but this solo segment, "Amber Says What," has become the best showcase for her comedy so far. Whether it was questioning Blake Shelton's status as the sexiest man alive, making fun of Jared Kushner's voice, or reclaiming her time, Amber Ruffin covers the parts of pop culture Twitter loves most while exploring the multitude of the ways you can say What.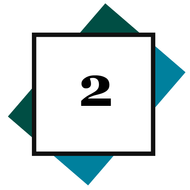 Jimmy Kimmel on Health Care
It all started when Jimmy Kimmel told an emotional story of how his infant son Billy had to have the first of multiple heart surgeries to survive. Even then, Kimmel related it back to a simple and democratic idea that all Americans, regardless of income, should have access to good, affordable health care. So when the GOP pushed to repeal Obamacare, Jimmy Kimmel became the startling and passionate voice of populism on late night. When Kimmel said "this is not my area of expertise," it wasn't Jon Stewart–like demurring. It felt like a genuine attempt to understand what was going on. Best of all, Kimmel wasn't afraid to throw down and call people liars, including one Republican senator, Bill Cassidy, to whom he posed the question, "Could it be, Senator Cassidy, that the problem is that I do understand and you got caught with your G-O-Penis out?"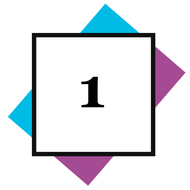 Tiffany Haddish and Her Swamp Tour
Where would 2017 be without Tiffany Haddish? Somewhere deep in the bowels of a lonely Louisiana swamp, no doubt. She was everywhere right when we needed her, first in a standout, Oscar-worthy performance in Girls Trip, and then Def Comedy Jam 25, Jay-Z's "Moonlight" music video, SNL, and Taylor Swift's dinner table. Her best moment on the late-night couch though was her first: this anecdote where she tells Jimmy Kimmel about the time she took Will and Jada Pinkett Smith on a Groupon swamp tour. Girls Trip had yet to open in theaters, but it was clear that a star had been born.
*This post has been corrected to show that Robin Thede was not the first black woman to host a late-night talk show. Mo'Nique hosted The Mo'Nique Show from 2009-2011, Wanda Sykes had The Wanda Sykes Show that lasted from 2009-2010, and Whoopi Goldberg hosted The Whoopi Goldberg Show from 1992-1993.