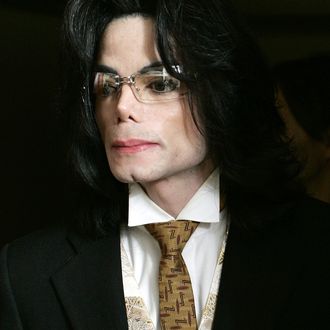 On Tuesday, a judge threw out choreographer Wade Robson's lawsuit against the Michael Jackson estate, citing that the statute of limitations had passed on the alleged sexual-abuse crimes. According to The Hollywood Reporter, in 2013, when Wade was 30 years old, he sued the late singer's estate, claiming that he was sexually abused for nearly a decade and that Jackson's companies facilitated the conduct.
Under California law, a sexual-abuse plaintiff has until his or her 26th birthday to file a legal complaint. There is an exception to that rule, if the plaintiff knows, or has reason to believe, that the entity knew of the employee's illegal sexual conduct. According to THR, Wade's legal team argued that because the two companies that control Jackson's estate, MJJ Productions and MJJ Ventures, had control of the "artist's personal and business affairs," the estate could be held legally accountable. However, the judge ruled that at the time of the alleged crimes, and during his entire lifetime, Jackson was the sole shareholder and owner of the estate, and the corporate defendants "could not impose 'reasonable safeguards' or take 'reasonable steps' to 'avoid acts of unlawful sexual conduct in the future' by Michael Jackson."
Robson's graphic complaint from 2013 detailed several years of alleged abuse. Robson said he first met Jackson when he was 5 years old and the now-choreographer won a Jackson-related contest in Australia; the abuse began two years later when Robson's family was invited to Neverland Ranch. Robson says he slept in Jackson's bed and the abuse continued until he was 14. Later, Robson was called upon to testify in court on the behalf of Jackson in Jason Chandler's civil suit and the criminal case against Jackson. Robson claims he was "coached" on how to testify.