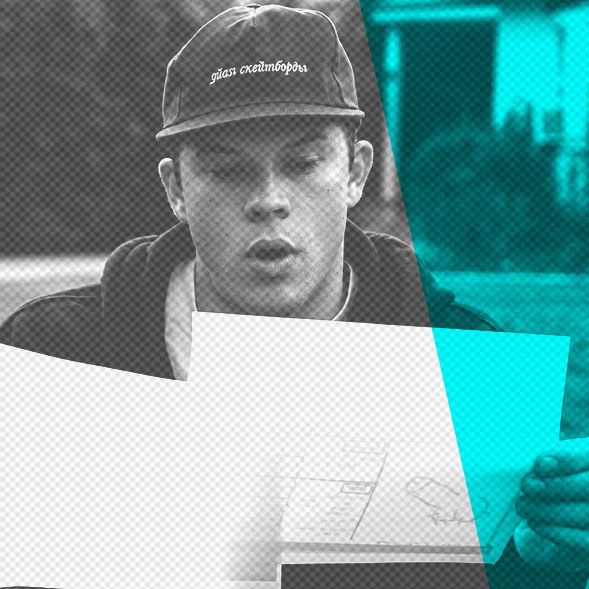 American Vandal.
Photo-Illustration: Vulture and Photo by Netflix
Netflix has been making popular, well-received, and Emmy Award–nominated original series for nearly five years. But 2017 was the year when the streaming service officially became the best television network, full stop.
While several networks gave us plenty of quality programming this year, including HBO, FX, and others, no other U.S.-based streaming service, broadcast or cable network released more terrific scripted TV shows this year than Netflix did. None.
This is true partly because Netflix churned out so many programs. By my count, it dropped well over 50 new, original seasons of scripted comedies, dramas, limited series, and animated shows aimed at adults in 2017, some of which, like the CBC/Netflix collaboration Alias Grace, were co-productions with existing networks. I didn't include docuseries, stand-up specials, kids' programming, movies, or shows that Netflix acquired from other networks in that tally, mainly because I am not sure I can count that high. (According to a press release issued by Netflix earlier in the year, the platform was on track to issue "the biggest and most diverse slate in Netflix history" in 2017, with "more than 1,000 hours of new series, films, stand-up specials, documentaries and more for members around the world.")
By comparison — and this is, again, based on my counts — networks and streamers like HBO, FX, Hulu, and Amazon each put out between 14 and 20 original seasons of scripted fare last year. (These totals don't reflect the total number of shows available on each platform, only new seasons of existing and debuting series.) By cranking out a new, full season (or more) of something practically every Friday, Netflix well exceeded those amounts, as well as the volume of competitors like CBS, which offered more than 25 new seasons of scripted, episodic fare over the past 12 months.
Of course, more doesn't necessarily mean better. When any network releases that many shows, it's bound to drop some duds, which Netflix certainly did. (Ladies and gentlemen, I give you Gypsy, Girl Boss, the much-maligned Marvel's Iron Fist, and the blatant nostalgia bid Fuller House, just for starters.) But Netflix delivered so much greatness — Mindhunter, One Day at a Time, excellent second seasons of The Crown, Stranger Things, and Master of None, a season four of BoJack Horseman that was somehow even more emotionally resonant than season three — that even the reasonably good shows (Ozark, an experimental fifth season of Orange Is the New Black, Atypical) were often overshadowed on their own platform. Which is a separate problem that I'll get back to later.
The quality dominance of Netflix in 2017 is apparent on many of the requisite best of the year lists drafted by critics. On Alan Sepinwall's list of the top 20 shows over at Uproxx, six come from Netflix. James Poniewozik of the New York Times gave three of his coveted top ten slots to Netflix series. More than half of the programs on Sophie Gilbert's list of best new shows for The Atlantic are Netflix joints, while Variety's list of best new shows is nearly 50 percent Netflix.
Here at Vulture, Matt Zoller Seitz named two Netflix shows — BoJack Horseman and The Get Down — among his ten best (HBO outranked Netflix, with three entries) while I put three Netflix shows (Master of None, Stranger Things 2, and BoJack) on my overall list and five out of ten on my best new shows list.
Putting list-ranking math aside, though, what really struck me about Netflix this year was how often its releases genuinely surprised me. Now more than ever, critics try to activate their shitty-show Spidey senses so they can determine which screeners are worth watching immediately and which ones can be backburnered or possibly skipped altogether. But one's initial instincts can turn out to be totally wrong, and few networks reminded us of that more often than Netflix did.
Many TV experts, myself included, were skeptical about a remake of One Day at a Time, even with the legendary creator of the original, Norman Lear, involved. It turned out to be one of the warmest, most socially relevant comedies of the year, and evidence that the traditional sitcom is not dead yet.
Godless wasn't preceded by a mountain of hype. People like myself, who don't hate Westerns but also wouldn't rank them very high on their preferred genre list, probably weren't expecting much from this late-in-2017 drama. But it was right up there among the most well-acted, visually stunning shows of the year. Big Mouth, the Nick Kroll co-created animated series about middle-schoolers wrestling with puberty, could have easily been an extended, crass riff on kids dealing with urges and newly sprung body hair. I mean, in certain ways, it actually was that. But it also handled the subject matter in a more frank, sensitive, and gender-inclusive way than most coming-of-age TV shows I've seen.
Then there's American Vandal, which, based on the description and even the trailer, initially seemed like a one-note comedy sketch that Netflix was inexplicably stretching into eight episodes. Yet its central mystery — the sublimely ridiculous question of "Who drew the dicks?" — slowly became as engrossing as it was silly, while the mockumentary series as a whole blindsided us with its incisive look at judgmental high-school politics.
That capacity to be blindsided is one of the pleasures of the "too much TV" problem. It's so impossible to keep track of every single series popping up across networks and platforms that we may inevitably stumble upon a drama or comedy that we either missed or didn't know was coming. Netflix understands that and seems to take particular pleasure in springing surprises on its subscribers. (Did you know the next batch of Black Mirror episodes will land on Dec. 29? Probably not, and that's by design.)
Stranger Things was the big Netflix surprise of 2016, and surprised again in 2017 with a second season that met and, in my view, exceeded expectations. It also has become one of the most-talked-about shows the platform has ever released. Early in 2017, 13 Reasons Why, the widely watched, controversial exploration of the ramifications of teen suicide, became a talker, too, but only after it had been out for a few weeks and people had time to discover it. That's what Netflix has succeeded at injecting into the TV experience and keeps capitalizing on: its capacity to give audiences the sense that they're discovering something, a sensation that has become rarer in a digital media landscape dominated by curation.
Netflix hasn't had a fully triumphant 2017. The binge-watching hub has certainly dealt with its share of blemishes on its record, including the sexual-assault allegations that led to the dismissal of Kevin Spacey, the star of one of its flagship series, House of Cards, and, later, Danny Masterson of The Ranch, who has been accused of rape. It also has been criticized for the way it communicates about its data, in light of a recent Orwellian tweet. (You're supposed to stream episodes of Black Mirror, Netflix, not make us feel like we're living in one.)
But it deserves credit for giving established writers and filmmakers as well as talented newcomers the opportunity to create so many shows that demand and deserve attention at a time when it's challenging to know where to place one's TV focus. We're hardly at a point where Netflix is the only network/streaming service worth paying attention to — far from it. But 2017 made it impossible to deny that anyone who cares about quality television is missing a large portion of it if they're not watching Netflix.