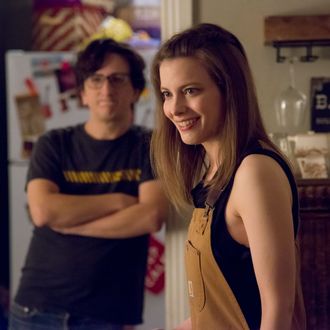 Prepare for the "it's not you, it's me," speech.
Photo: Suzanne Hanover/Netflix
Turns out Love actually can die. Netflix announced today that its Judd Apatow romantic comedy-drama Love will end with its third season, which will premiere on March 29. The series stars Gillian Jacobs and Paul Rust as Angelenos who fall for each other, but probably shouldn't be together. "I am really excited about the third season of Love. I think it is our sweetest, funniest season and ends our story in a beautiful way," Apatow said in a statement. Netflix previously renewed Love for two seasons after its first season premiered, but with the cancellations of The Get Down, Bloodline, and more, we're in an era where Netflix shows actually end. So we just came to say, goodbye, Love!