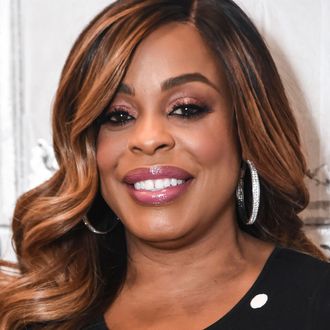 Photo: Daniel Zuchnik/WireImage
The Reno 911! gang might be headed to the big screen. Speaking to The Hollywood Reporter, cast member Niecy Nash revealed that a movie based on the Comedy Central series is currently in the works: "I'm trying to get everybody to commit to it this summer!" Nash said. Reno 911! co-creator Kerri Kenney also commented on the possibility:
"Last week, there was an email chain that went around saying, 'Come on guys, let's do another run!'" said Kenney, who also appears in Downsizing. "It's really a matter of timing for us and when everybody is available. Niecy sent Tom and I a picture of a kiosk in a Walmart and I guess we're big stocking stuffers this year because it was a display of our box set. We were like, 'Maybe it's time.'"
As for what the movie would be about, Nash said, "Do we need a storyline? We're just gonna put on the uniforms and see what happens." There were reports that Netflix was trying to revive the series back in 2011, and in 2014, Thomas Lennon and Robert Ben Garant said they were open to revisiting the characters "years and years and years in the future." Reno 911! originally ran on Comedy Central from 2003-2009, so perhaps a film timed to its 10-year anniversary would make the perfect reunion.