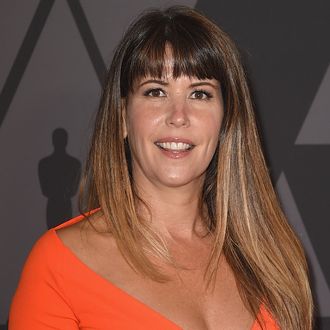 Photo: Kevin Winter/Getty Images
After public allegations of sexual assault were made against Kevin Spacey, All the Money in the World director Ridley Scott decided to scrub the actor from the film. Wearing prosthesis and makeup, Spacey had been aged up to play the 80-year-old billionaire J. Paul Getty, and Scott had an extremely small window in which to recast the part if wanted to hit the movie's original release date of Christmas Day. He also needed to do it as quietly as possible, but a gargantuan name like Ridley Scott sending a casting call to agencies for a 90-year-old man would raise very specific suspicions about his movie. So what do you do when you have a tricky problem you need to solve swiftly and discreetly? You call on a Wonder Woman.
Screenwriter David Scarpa tells The Hollywood Reporter that Patty Jenkins was enlisted to act as a diversion. "If it gets out, and we don't cast this and we can't make it happen, the movie is dead," Scarpa said of the scramble to replace Spacey. So Scott's team asked Jenkins if she could send out the call on behalf of a project she's developing for TNT, a limited drama series called One Day She'll Darken. "So basically it was, 'Patty Jenkins is looking for a 90-year-old guy,'" he explained. "That was basically how they were able to do it. There was a lot of this sort of … crafty maneuvers in order to make this thing come off." Patty Jenkins, saving one movie studio with each hand in 2017. Perhaps Christopher Plummer will have her name sown into the lining of his jacket when he attends the Golden Globes in a few weeks.