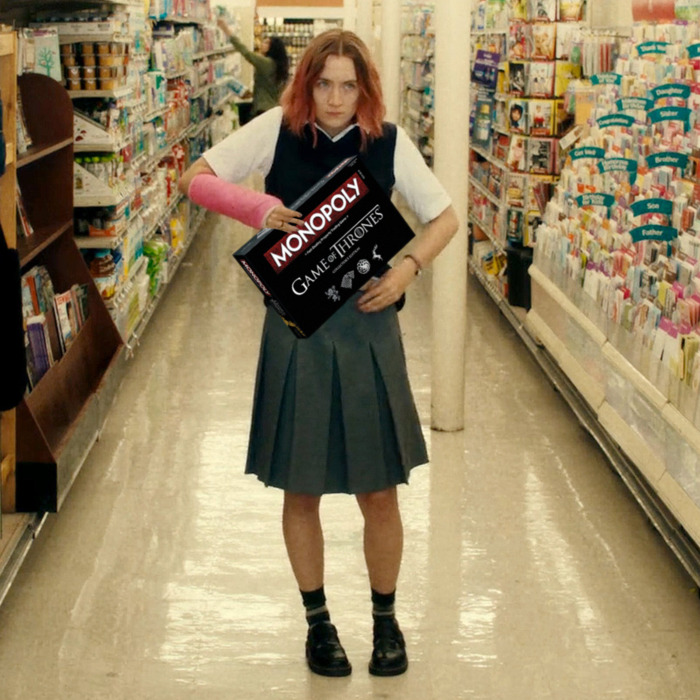 Photo-Illustration: Vulture and A24
Living with a superfan isn't the easiest lot in life, but when it's fun, it's really fun — and one of those times is gift-giving season. Here's what to buy if you want to watch the obsessive on your gift list, be they a Metallica fanatic, Stranger Things junkie, or Olsen twins stan, lose their composure.
"I'm an Olsen Twin" Hat
Stranger Things Gift Pack
Greta Gerwig T-Shirt
Famous Movie and TV Floor-Plan Paintings
Game of Thrones Monopoly
Luciferian Towers on Vinyl
Wonder Woman Stamps
Safdie Brothers Peach Habanero Hot Sauce
Keanu Reeves Painting
The Breakfast Club (Criterion Collection)
Metallica's Master of Puppets Reissue
Acorn TV Subscription
*Okay, yes, that works out to more than $50 for a full year, but: worth it.
Bob's Burgers Kuchi Kopi Glow-in-the-Dark Figure
Every editorial product is independently selected. If you buy something through our links, Vulture may earn an affiliate commission.