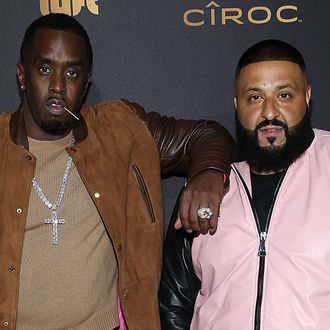 Puff Daddy and DJ Khaled.
Photo: Phillip Faraone/Getty Images for Ciroc
Puff Daddy is livestreaming his New Year's Eve event, "The Ciroc the New Year 2018," from Miami these evening. Hosted by DJ Khaled, the show will feature an array of Puff's famous friends. He has also made it clear that all guests must follow his strict dress code. "There will be no exceptions" he said in a video on Twitter today. Puff Daddy himself, however, appears to be wearing a bathrobe. You can tune into the livestream now to see the party, the performances, and, most important, the outfits.