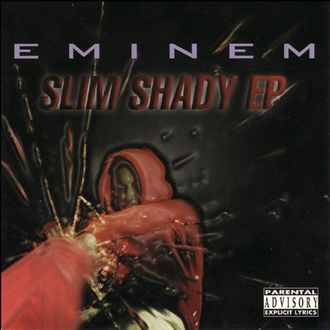 What you're looking at is the Unsigned Hype column from the March 1998 edition of The Source. It's difficult to overstate the power The Source wielded through the turn of the century; this column alone helped launch the careers of the Notorious B.I.G., Saafir, Common, and Capone-N-Noreaga, and was early to the party on everyone from avant heroes like Thirstin Howl III to DMX, who, in March of '98, was about to embark on one of the greatest 12-month tears ever recorded. Cordoned off at the bottom of the same page is the magazine's Fat Tape feature, which earmarked songs by Mia X and Mac, Mase with 8Ball & MJG, Big Pun, Goodie Mob, Cappadonna, and so on. In the 19 years since this issue ran, Big Pun passed away and Cappadonna spent time driving a cab. Mac has spent more than 15 years in prison for a crime he more than likely didn't commit, and Mia X is battling cancer. Mase left rap to be a pastor in Atlanta, came back to rap, left again, and then came back again. Meanwhile, the subject of this particular Unsigned Hype column went on to become one of the most famous artists in the history of popular music.
Eminem ("as in the popular candy") had just released The Slim Shady EP, an at the time little-heard, six-song tape that nevertheless served its purpose when it made its way into the hands of an Interscope employee in Los Angeles. But it wasn't really his first record. Back in 1996, while he was working a series of dead-end dishwashing jobs around Detroit and struggling to raise a young daughter, he had cut an album called Infinite with Mark and Jeff Bass, producers who ran a small label of their own. (Later, when Em was signed to Interscope and Dr. Dre's Aftermath, he was rumored to have bought up every unsold copy of Infinite to keep it out of circulation.)
Infinite was clearly made with a lot of forethought; it's carefully sequenced and musically balanced, each song more or less explores one rigid theme, from having faith in your artistic potential to dodging AIDS. It's also reverent to a fault. Em's style on it often mirrors AZ and Nas, but only early Nas — you can imagine him walking into a record store and reaching right past It Was Written to grab De La Soul's Stakes Is High. He says uncharacteristic things like "in the midst of this insanity I found my Christianity." The tonal contrast with Slim Shady, which came out just a year later, is absurd.
The easy way to read this transition is to say that Eminem adopted a new persona to indulge fantasies and create an identity that might be more successful. (Infinite failed to make a significant dent in Detroit, and made virtually none on a national level.) But the idea that Infinite was more true to the real Marshall Mathers seems dubious. It's pretty clean as far as formative efforts go — Em could always rap, even when he got too obsessed with counting syllables — but was carbon-copying styles from New York.
But on The Slim Shady EP, something changed. Em's delivery was still acrobatic, but it was more forceful and dynamic too, drawling here and pounding there, his voice full of poison and swagger. And even when he foregrounded bank robberies and murder scenes, he was starting to construct an identity that was fuller and more original than what he'd showcased previously. Infinite's rote financial complaints morphed into "If I Had …," where he ran down a list of almost 40 perfectly specific grievances: you see his Monte Carlo, tank on empty, hear his boss barking over the details of a job that pays $5.50 an hour. "I'm tired of faking knots with a stack of ones," he rapped, "having a lack of funds and resorting back to guns." It's songwriting that cuts to the bone. And it's worth noting that, for all the lengths Em goes to in the EP's first few minutes to establish Slim Shady as a new and terrifying alter ego, he introduces "If I Had …" as a song about "life, by Marshall Mathers."
One of the other complaints Em registered on that song was that he was "tired of people saying they're tired of hearing me rap about drugs." That echoes the first song, the extraordinary "Low Down, Dirty," where a kid tells his interested mom: "Slim Shady, his tape is dope, I dug it / It's rugged, but he needs to quit talking all that drug shit." By all accounts, the time between records was unbearably bleak in Mathers's life. At some point in 1997, he attempted suicide. That was also the year he fell in with the Outsidaz, the New Jersey group led by Young Zee and Pacewon, who were then best known, at least in Detroit, for their guest turn on the Fugees' album The Score. The Outsidaz pushed Em's style to its venomous fringes. And so he learned to mine his inner life for questions. On "Low Down, Dirty," he asks "Which drug will I end up dead from?" and then that question rattles around in your brain for hours afterward.
After the EP made its way to Jimmy Iovine and Dr. Dre, Em got to work expanding it into a proper debut album. Two songs made the jump alongside "If I Had …" "Just Don't Give a Fuck," became one of his signature songs: witty, irreverent, and deeply impressed with its own wit and irreverence. The other, "Just the Two of Us" (retitled "'97 Bonnie and Clyde" for The Slim Shady LP) was cartoonishly evil. In the song, Em explains to his daughter, with kid-friendly euphemisms, that he's just killed her mother and dumped her body underwater.
At his commercial peak, Eminem and his defenders liked to cast him as a free-speech advocate; it helped avoid the difficult conversations around songs like "Just the Two of Us," which isn't even the most famous or grotesque song about killing his child's mother in his catalogue. In the white-hot run that began his national career (three albums in four years, plus a movie and a record with his group, D12), his villainous persona proved tough to wrangle. Sometimes, the calibration would flip from off to on within a single verse: The Marshall Mathers LP opens with a verse where, at times, he's banally gross ("Just bend over and take it like a slut — okay, Ma?") and others he's playful and self-aware ("Oh, now he's raping his own mother / Abusing a whore, snorting coke, and we gave him the Rolling Stone cover?").
Marshall Mathers was at its most potent when Em peered through the fourth wall and prodded at the nature of his fame; it became one of the best-selling and most talked about records of the century, both for its base provocations and for its headier elements. Twenty years and hundreds of millions of dollars after The Slim Shady EP, Eminem is the beneficiary of a vast and sophisticated record-industry machinery, emerging from hiding every few years to dominate pop charts and provoke presidents. None of it would have been possible without Marshall Mathers's decision, in 1997, to make a hard, maybe desperate left turn into new creative territory.
The six-song EP that resulted was a proof of concept so strong that it has survived sea changes in rap and in American life, and has kept its creator, improbably, near the top of the food chain in each. In the first half of his career, it also inoculated Eminem against trends in commercial hip-hop, hermetically sealing him in a bubble of chain saws and picket lines. All of which makes his newer, earnest engagement with the outside world — see the triplet flow he clumsily deploys at one point on his new album, Revival— so jarring, like when you were a kid and saw your teacher at the grocery store. But revisited today, The Slim Shady EP holds up as a radical leap in style and ambition, a formative work for one of music's most consequential stars.