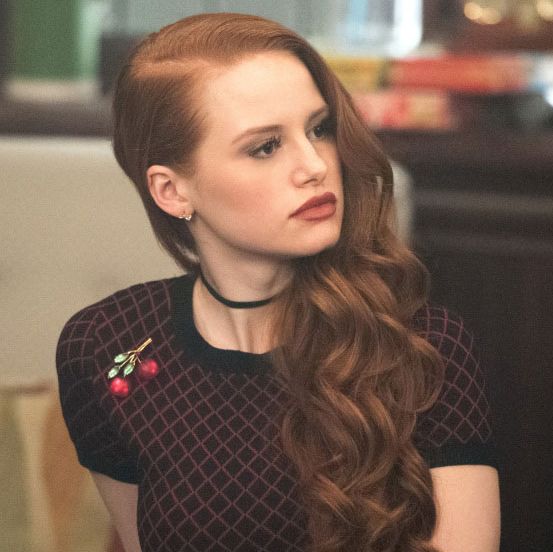 Photo: The CW/Dean Buscher/The CW
In terms of teen programming, the CW's Riverdale isn't that relatable for the modern youths these days: To our knowledge, there isn't a black-hooded killer roaming around a sleepy suburban town that also doubles as a major heroin mecca. But when it comes to the show's fashion, things take a nice turn from its usual escapist aesthetic. The simple, chic looks of Betty and Archie are quintessential "youth in America," while the more refined looks of Cheryl and Veronica tend toward aspirational glamour. Every high-schooler has their own unique sense of style, but there's one fundamental tenet in the show that connects them all: an old-timey vibe.
"The overall aesthetic of the Riverdale wardrobe style has a retro feel to it," costume designer Rebekka Sorensen-Kjelstrup recently explained to Vulture. "I love playing around with design elements from the past. The mix and match of modern and vintage pieces heightens a character's overall look. The uniting factor is that I pull ideas from different decades such as the '40s, '50s, and '60s for all cast members. It can be as simple as retro-style shoes for the guys or a vintage brooch for one of the girls." Ahead of Riverdale's mid-season finale, we asked Sorensen-Kjelstrup to expound on the main characters' most defining looks.
Archie Andrews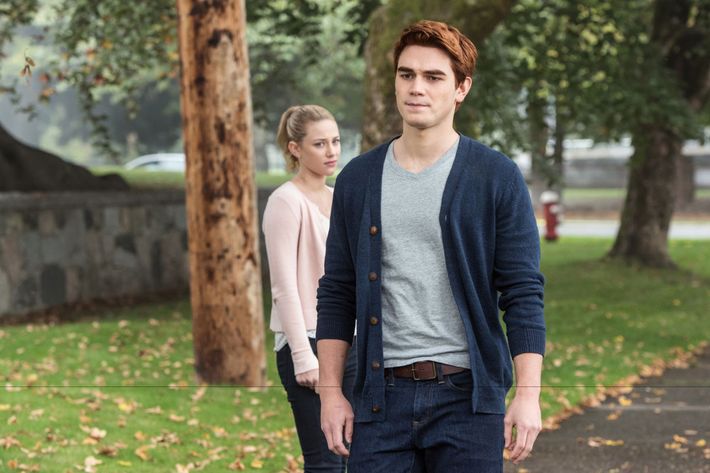 Crafting the appearance of Riverdale's resident jock was arguably the easiest task, according to Sorensen-Kjelstrup, as Archie naturally emulates a "simple" yet "cool" style that many teens love these days. "I like dressing him in a clean, sporty look," she explained. "The simplicity of this classic all-American look contrasts how complicated Archie's life is. The iconic grey T-shirt shirt, paired with jeans and a cardigan, is a standard outfit that makes Archie relatable to the average viewer."
Veronica Lodge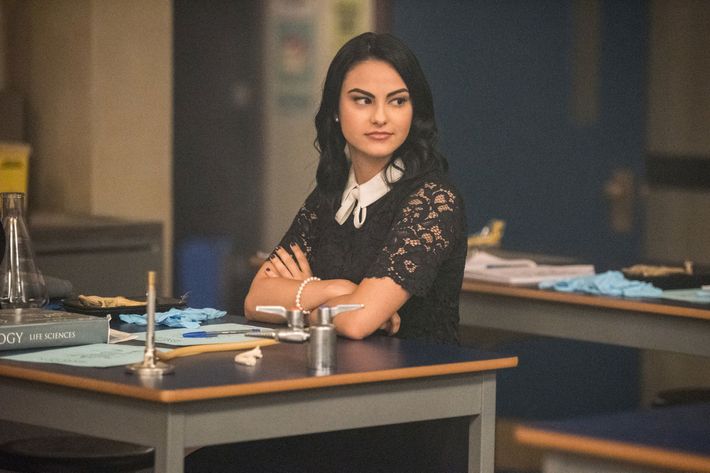 Veronica presented the challenge of delicately toeing the line between the character's posher city sensibilities without making her look like a fish out of water in a small-town setting. (There's only so many times a small leather satchel can reasonably double as a backpack, after all.) That meant balancing her wardrobe as subtly as possible, even if it just meant "adding a belt to elevate an outfit or shift the length of a sleeve," or pairing an elegant dress with basic heeled-boots. "Veronica's silhouette is sleek and sophisticated and always put together. She comes from the upper echelon and has a worldly sense of fashion," Sorensen-Kjelstrup said. "Veronica's style is very classy and elegant in a youthful kind of way."
Betty Cooper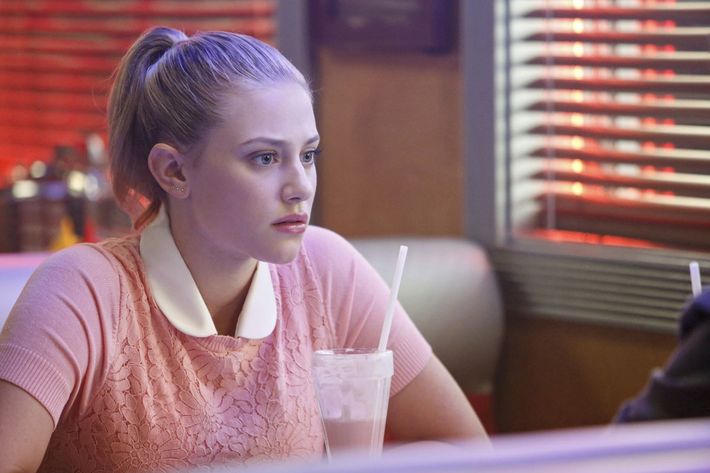 Betty, ever the saccharine suburban girl next door, almost always dons the kind of classic pink or blue sweater set that was popular in the '50s and '60s — which she may be doing just to appease her mother. "The simplicity of Betty's wardrobe helps create that girl-next-door feel that we are going for," Sorensen-Kjelstrup said. "Betty is a practical high-school student, who dresses contextually appropriate to what she is doing." This down-to-earth style is also conveyed by Betty always having her hair in a high ponytail. Having it down would just be too sensual.
Cheryl Blossom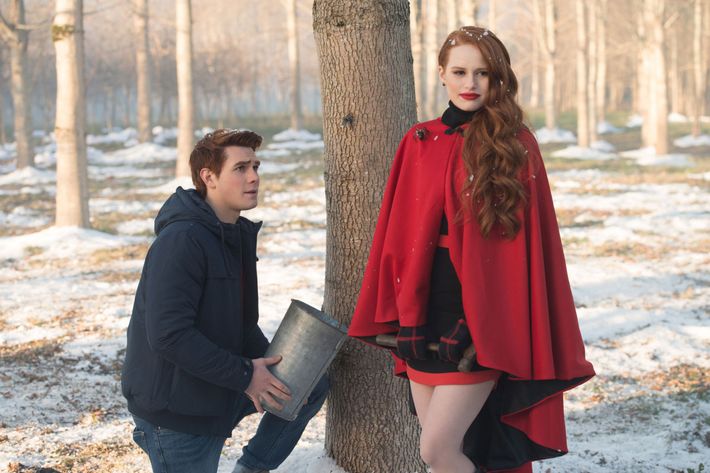 For Cheryl, being anything other than the center of attention simply isn't a possibility. Flashier clothing choices in red, white, and black to display her "confidence and competence" are mandatory, and the costumers additionally elevate her style with the inclusion of va-va-voom accessories. "Cheryl is extremely powerful and manipulative," Sorensen-Kjelstrup said. "Each element in Cheryl's wardrobe is a well-contrived statement piece, whether to tug on your heartstrings or rip your heart out." Her maple tree-tapping outfit, for instance, features a black spider brooch and a vibrant red color that contrasts against the snow — not to mention, the glossy red lips she's always sporting to assert her dominance.
Jughead Jones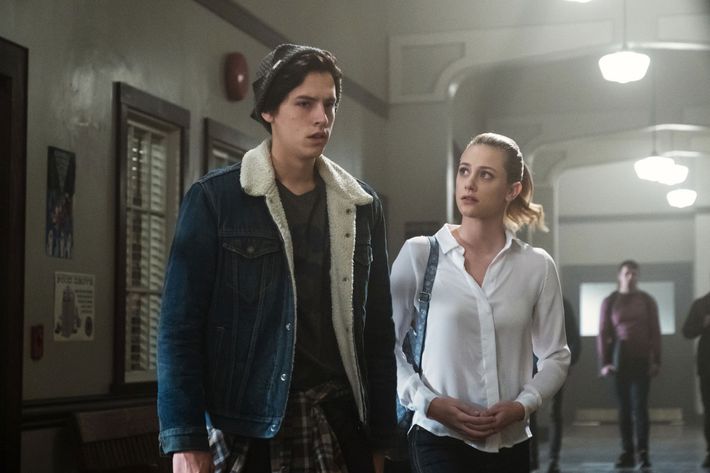 Despite maintaining an aura of being uninterested in fashion — count the plaid button-downs! — Jughead's '90s-grunge style was deliberately crafted as being hip and "cool," harkening back to trends that favored layered and "broken down" aesthetics. "His muted color palette helps deliver his raw attitude," Sorensen-Kjelstrup said. "Much of Jughead's wardrobe is conveyed through texture." As for his iconic hat, it was inspired by whoopee caps that were popularized in the '20s, complete with the knitted, zigzagged texture that makes Jughead look like "a mechanic or a factory worker."
Kevin Keller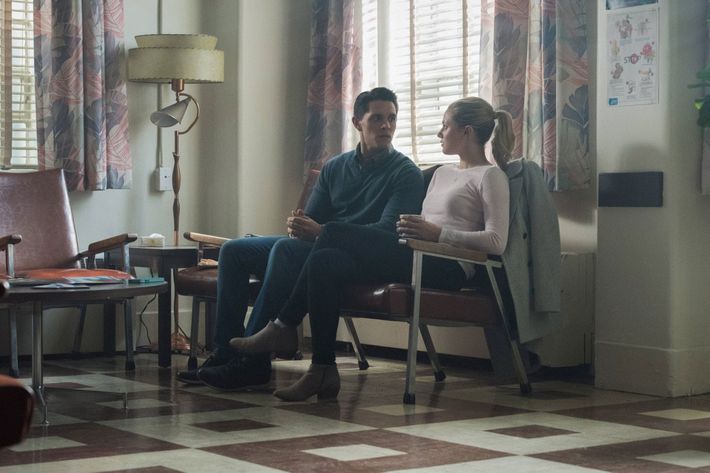 Similar to Archie, Kevin's style was also one of the simplest to translate to the screen — but instead of something athletic, the costumers favored a Hardy Boys aesthetic. "He is a modern interpretation of the 1950s," Sorensen-Kjelstrup said. "The combination of the button-up plaid shirt and the V-neck sweater conveys Kevin as the idyllic friend. His warm but modern look adds to the unexpected comedic relief he often provides."
Josie McCoy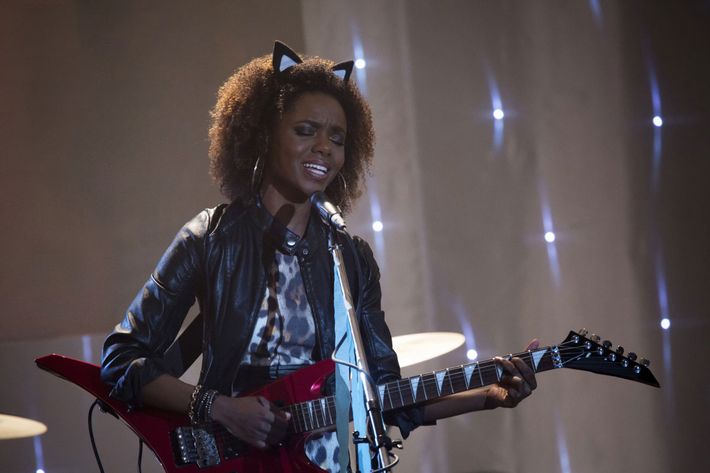 As Riverdale High's resident lead Pussycat, the costumers decided to give Josie a defining trait that follows her everywhere: Leopard print is always incorporated into her outfits, whether it's completely head-to-toe or a more subtle accent piece. (Like those fantastic cat-ear headbands.) "She's a songwriter and performer so we will always see an edgy, creative side to her wardrobe," Sorensen-Kjelstrup said. "There are always a lot of layers, textures, and patterns."