Broken Social Scene, Hug of Thunder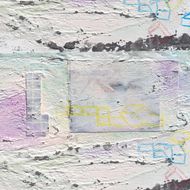 Like a comic-book crossover event, the Canadian indie-rock heroes in Broken Social Scene only seem to convene at a time when Earth's prospects for survival seem the most dire, offering a message of hope and friendship to help us shake off the jitters. Hug of Thunder is a rare reunion of the full 15-person collective, which counts Kevin Drew, Brendan Canning, Feist, Emily Haines, and members of Metric and Stars among its ranks. The task at hand is to remind humanity that we're bigger than the forces that divide us. The tools are heart-melting guitar riffs, hushed voices, and quirky arrangements. The mission is a resounding success.
Sampha, Process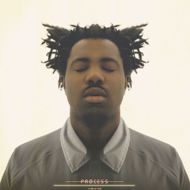 British singer-producer Sampha Sisay's debut studio album Process balances the bedroom R&B of his Dual EP alongside the full-bodied hip-hop and electronic music we've seen him embrace in collaboration with Drake (see: "Too Much," "4422"), Kanye West, and the masked producer SBTRKT. On the surface, Process is an album about grief — the singer lost his mother and dedicated the lonely song "(No One Knows Me) Like the Piano" to the instrument he played around her house growing up. But Process is also about wrestling to control your feelings and carefully steering yourself toward wellness. The vocals are angelic reflections on brokenness, and the production is a tempestuous mix of chamber music and dizzyingly intricate hip-hop beats. It'll make you dance, and it might make you cry … maybe even at the same time.
Lorde, Melodrama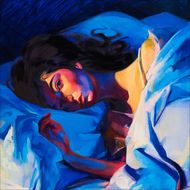 Lorde is an old soul: She obsesses over early Fleetwood Mac and Phil Collins records during concerts and interviews, and seems, in her own music, to be vaguely over the woozy nightlife and relationship drama of her 20s, just one year into them. Melodrama mines the New Zealand singer's preternatural weariness while making sneering fun of it. She promises a bad beau will "rue the day" he kissed a writer and dismisses fond recollections of a failed romance as just a "supercut" of what really happened. There are a thousand good pop songs about memories, but Melodrama is a warning about trusting those feelings and fixating on situations that ended poorly. Sometimes a clean break is a best-case scenario.
Kelela, Take Me Apart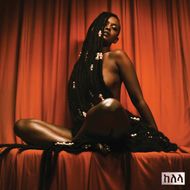 Icy electronics and warm, sultry R&B meld on singer Kelela Mizanekristos's debut studio album, Take Me Apart. The record summons a panel of the keenest electronic music producers on either side of the Atlantic, calling on the U.K. luminaries in the Night Slugs collective, Cali sharpshooter Ariel Rechtshaid, Fade to Mind founder Kingdom, and Venezuelan avant garde artist Arca. Take Me Apart's production is disorientingly futuristic and otherworldly, swelling with chirping percussion and woozy synth sounds, but Kelela's pliable voice and the simmering sensuality of her words are a maelstrom of earthen emotion, keeping the tracks grounded in hot, human longing. She can wring pathos without raising her voice past a whisper or go full back-to-basics R&B club goddess and ride a beat to the ecstasy of a cathartic chorus.
Chris Stapleton, From A Room Vol. 1 and 2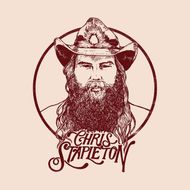 Country singer-songwriter Chris Stapleton's solo career is a monument to perseverance. Stapleton worked in Nashville as a writer and bandleader for so long that he was 37 years old by the time his 2015 solo debut Traveller surfaced. It was time well spent; airtight writing and world-class vocals made for one of the biggest left-field successes in music that year. As such, everything about the follow-up From A Room feels slight. It's named after the place where it was recorded — RCA Studio A is the famous Nashville facility where Chet Atkins and Dolly Parton workshopped classics — and it arrived in two nine-song halves released seven months apart. Still, From A Room's balance of stunning emotional gravitas and delicate instrumentation is so deft that songs like "Broken Halos" and "Scarecrow in the Garden" strike with the speed and precision of an air raid. It's the rare sophomore effort that's more concerned with quiet refinement than self-preservation.
Mavis Staples, If All I Was Was Black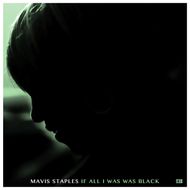 Soul and gospel lifer Mavis Staples and Wilco front man Jeff Tweedy have great chemistry, as evidenced by You Are Not Alone and One True Vine, the pair of acclaimed studio albums Tweedy produced for her between 2010 and now. Tweedy joined this fall's If All I Was Was Black as both producer and writer, reining in his trademark abstract, confessional lyricism on a song cycle about the evils threatening our world and the work required to stop them. Mavis effortlessly tackles the political ire of "Little Bit" and "Who Told You That," as well as the porchfront repose of "Peaceful Dream" and the iron resolve of "No Time for Crying" and "Build a Bridge." The arrangements are a canny scrapple, incorporating bits of funk, gospel, classic rock, and country into a sleepy mix that inexplicably jells. Mama Mavis's faith, passion, and hearty vocals glide over the top like warm butter.
The Magnetic Fields, 50 Song Memoir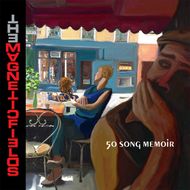 50 Song Memoir is a wild response to a wild challenge: Chief band member Stephin Merritt's label head asked him to commemorate his 50th birthday by writing an autobiographical song about every year of his life. Merritt more than delivered; the record dives through '60s psych, '70s disco, '80s synth pop, and more, while telling stories of the singer's trek from childhood in his mother's spiritual communes to traversing gay New York club life, scratching his way to indie-rock stardom, and trying to settle down. There's never a dull moment because Stephin's story is full of twists, but also because he plays dozens of instruments astoundingly well and balances pointed detail and emotional heft like a seasoned novelist.
Mount Eerie, A Crow Looked at Me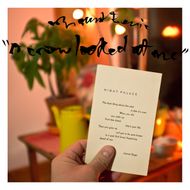 Grief is a bad dream you never wake up from, and the struggle to feel whole again after a tough loss can last a lifetime. These are the core truths of A Crow Looked at Me, the devastating latest LP from singer-songwriter Phil Elverum's Mount Eerie project. The album catalogues the rocky first few months of life after his wife and collaborator Geneviève Castrée lost a battle with cancer. Through a series of jarring, ramshackle folk ruminations, Elverum sketches out the details of bereavement you never see on TV or in the movies: the spooky quiet and cleanliness of hospitals, the mail orders that a loved one never gets to receive, and the anxiety of speaking to friends in public when all you want to do is scream.
Slowdive, Slowdive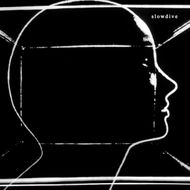 The shoegaze movement was a meteor shower, a storm of blazing star fire that disintegrated as quickly as it came together. The best bands peaked and shattered in a stretch of five years, leaving behind a classic album or two and a valley of unresolved what-ifs. The British quintet Slowdive dissolved just two years after the release of its seminal 1993 sophomore album Souvlaki, but a chance 2014 reunion tour finally bore fruit in this spring's Slowdive, a crystalline return to form and an album almost as good as the band's very best. The dueling whispers of singers Neil Halstead and Rachel Goswell blow through gossamer guitars like smoke, while tasteful programmed drums dislodge the mix from any sense that it was even recorded in 2017. It sounds beamed in from an alternate reality where the strife and artistic differences that pulled the band apart the first time around never happened, and they simply made the titanic Souvlaki follow-up everyone was expecting. What more could you ask of a comeback?
Kendrick Lamar, DAMN.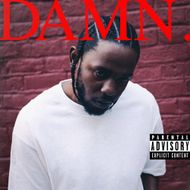 DAMN. might have one of the year's most outrageous album covers — cut to Kendrick Lamar pouting against a brick wall underneath the ancient curse, rendered in what looks like blood-red Times New Roman — but it captures the soul of the record in a way that few covers on this list do. DAMN. is the snap realization that pious people aren't always spared calamity in return for their goodness. It's a catalogue of dark rumblings as the rapper appraises the value of the pillars he was raised to believe in, of friends, faith, family, and country. The genius of the enterprise is that while Kendrick grapples with questions of biblical significance in his verses, he's also serving up some of the tightest hooks of his career whenever a chorus drops. DAMN. is an album about religion that bangs in the club, a reminder that faith can be more than just a shower of thanks and praises and that the music about it can be more dynamic than the expected battery of choirs, organs, and church-kid glee.
*A version of this article appears in the December 11, 2017, issue of New York Magazine.