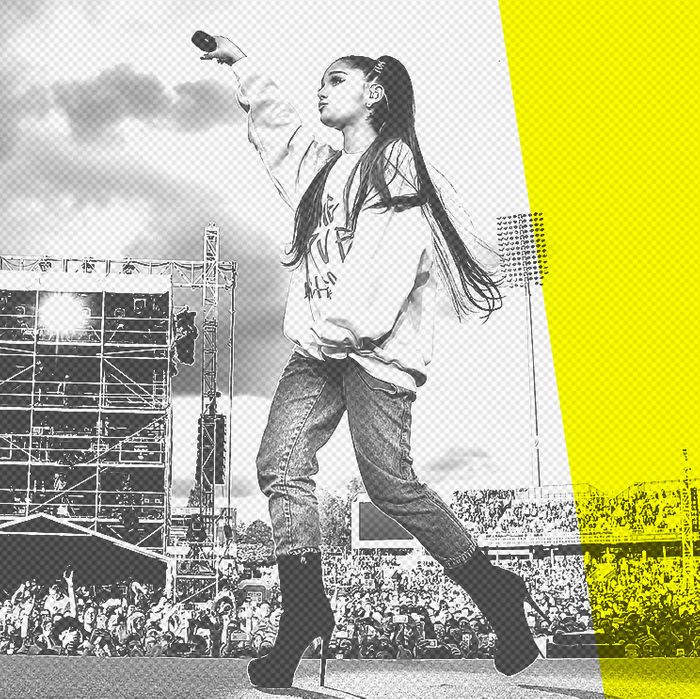 Photo: Vulture and Getty Images
Over the next few weeks, Vulture will be publishing our critics' year-end lists. Today, we're looking at the best concerts.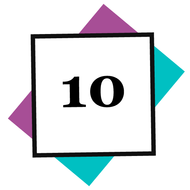 Ryan Adams, The Beacon Theatre (May 2)
Bells and whistles, guest verses from rappers, and intricate stage shows play to the strengths of so many musicians, but not Ryan Adams. The closest to spectacle his live show gets are staticky TV monitors and a light that fades from red to blue. It's an uncomplicated but effective touch, timed to "When the Stars Go Blue," his best ballad, which transitioned directly into his "Wonderwall" cover at this show. Adams trades in intimacy — 2017's Prisoner painfully details the aftermath of death and divorce — and these small live cues, including a small backing band he treats like family, draw the listener in closer. He spent all night reaffirming his technical skills, but didn't let us forget that it's actually the romance that made us fall in love with his work in the first place. The moment he sang "New York, New York" in New York, alone on acoustic guitar, was a particularly strong reminder.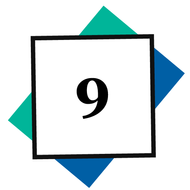 Pink, American Music Awards (November 19)
Just when it seemed like Pink's trapeze-artist stunt had played itself out, she found a new trick to raise the bar. At the AMAs this year, she raised the stakes by literally suspending herself from the side of a hotel. I've seen artists perform on roofs and balconies, but while scaling a building? It's so crazy, only Pink (and maybe Cirque du Soleil performers) could attempt it and kill it while managing not to kill herself in the process. Pink is redefining what a stage can even be and pushing the limits of what an artist's body can do on it.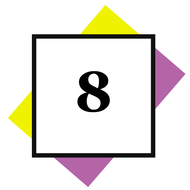 A Tribe Called Quest, Panorama Fest (July 30)
At their performance at the second annual Panorama Festival, A Tribe Called Quest's surviving members — Q-Tip, Ali Shaheed Muhammad, Jarobi and Consequence — announced that it would be their last as a group on their home turf. And the tour that followed that show would make the retirement of ATCQ. In honor of the passing of Phife Dawg, who died last year, the group left an empty mic open at the front of the stage, where he would have stood, and left his image up throughout the show in the background. It was a concert, but it was a memorial service, too. They wept openly and performed all the old hits with the same enthusiasm they gave to their newest work. Phife might be dead, but Tribe's legacy is immortal.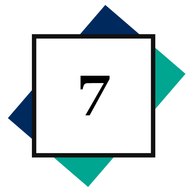 Lorde, Coachella/Governors Ball (April 16 and June 2)
"I don't know if you know this about me, but I think of myself as a witch," Lorde told the crowd as the sun set over New York City's Governors Ball. Which might account for the magic that washed over her entire set. It was only her second time performing new songs from Melodrama in front of such a large audience, the first being at Coachella, where she debuted her new stage trick: Rather than simply using the stage to showcase her spastic interpretive dancing, she performed from within a vibrantly lit, translucent rectangular box. And when she wasn't inside it, her crew of dancers acted out scenes to her songs. At Coachella, she was the best set on the day she performed. At Governors Ball, now in full command of the new stage design, she was the best set of the festival. She brought out Jack Antonoff to play piano for the live debut of "Perfect Places," as well as "Liability" and a Robyn cover, and described a feeling of oneness with the crowd: When most aspects of life are dismal, there's still an innate willingness to cling on to each other and drown out pain with the shared experience of incredible live music. It's the perfect place Lorde's been seeking all along.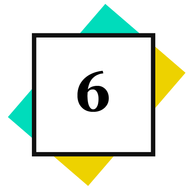 Jay-Z, Meadows Festival (September 15)
For a while there, it seemed like even Jay-Z was succumbing to the trappings of being a rap elder. But while the quality of his albums might have suffered during that rough period, his live show never really faltered. I saw him on his and Beyoncé's On the Run tour and maintain he consistently outperformed his wife throughout the night by doing nothing else but rapping. Now that he's got a new album that's finally up to his live-show standards, his stamina as a performer and sheer body of work are unrivaled. At New York's Meadows Festival, where he headlined in front of a hometown crowd, Hov tore through dozens of tracks with the agility of a rapper half his age. He does not rap with a backing track — I can think of only Kendrick Lamar and a handful other rappers who currently don't — and paused for water maybe three times in the hour and a half he was onstage. He offered support for Colin Kaepernick; in tribute to the Linkin Park singer, he sang (yes, sang) all of Chester Bennington's parts on "Numb/Encore"; bantered with the kids in the front row; turned lovingly to his wife and daughter backstage; and heckled his DJ, Young Guru, when he cut off Blue's freestyle right before the best part.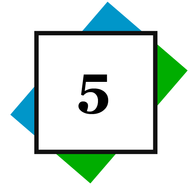 Frank Ocean, Panorama Festival (July 28)
The handful of festival outings Frank Ocean made it to without canceling last minute this year were flawed works in progress, but it was exciting to watch the artist toy with the live form, allowing himself to make mistakes with the confidence that his crowd — which included Spike Jonze filming the whole process — would afford him the room to do so. Frank Ocean has never sold himself as perfect, just an aspiring perfectionist, so when he misses a cue to begin a song, pauses to tinker with technical difficulties without ever appearing remotely frustrated, or gets his sound guy to type out messages to the crowd on a laptop as filler, it all just feels like part of the show.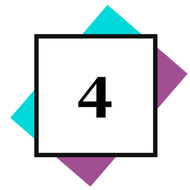 Tyler, the Creator, Webster Studio (August 3)
Famed New York venue Webster Hall closed its doors for renovations this year, and in doing so, shuttered the best thing about it: the downstairs Studio. Thousands of unknown and rising artists played their first New York City shows in that cramped, dingy basement club. With Webster Hall under new ownership, there have been rumors the Studio could be phased out entirely. But if the Studio does die, Tyler, the Creator already gave it an unforgettable funeral. Odd Future's first New York show was at the Studio in 2010, and, this year, Tyler returned for a secret show to send the place off in style. Featuring surprise appearances from Frank Ocean, A$AP Rocky (who affectionately teased Tyler between songs about their short-lived beef), and Kali Uchis, it was rowdy — with Rocky and Ocean both taking turns crowd-surfing dangerously close to the low ceiling — spirited (Tyler has never sounded happier to be playing new music), and reassuring. New York's venues may be disappearing, but the soul of live music in this city won't be driven out.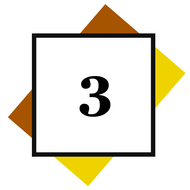 G-Dragon, Barclays Center (July 27)
So much of being a K-pop star is dependent upon constructing a character behind which the personhood of the artist fades fast. Facing a two-year mandatory military service, international superstar G-Dragon no longer has time to hide behind a brand. He's a fashion icon, a multitalented artist (though singing and rapping are his specialties), and a walking spectacle, but he's also, ultimately, a 29-year-old man. And it's that last facet of his identity that he invited American fans at his Barclays Center show — possibly his last for some time — to get familiar with. Using his given name, Kwon Ji-yong (also the title of his latest solo album), throughout the show, he riffed on the duality of his fame. He performed with presence, aware that he's not just any man, putting on a show in three acts that saw multiple wardrobe changes, sharp choreography, expensive lights and sets onstage, and his usual cheeky oscillations between femme and machismo. But toward the end, he broke the fourth wall, allowing an extended documentary featuring interviews with his family and famous peers to speak intimately about him as a person, not a persona. The truth: He's still a work in progress, but he's no longer scared to let his fans watch that transformation. After some tearful rambling, he ended both the show and this era of his life with gratitude: "You guys really get me."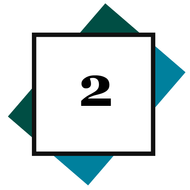 Solange, "An Ode To" at the Guggenheim (May 18)
Few auteurs understand better than Solange that performance is art, and art hinges on presentation. Like Pink, Solange doesn't care much for the conventional. At a talk with Virgil Abloh earlier this month, Solange explained that she chose festivals over traditional arena tours because they gave her the ability to transform and adapt a particular stage to her liking rather than construct a one-size-fits-all show that has to withstand months of repetitive touring. The album tells a universal black experience, but how it is received should be singular. So in addition to those festival dates, she directed, choreographed, and composed specific, one-off art pieces that have only been performed once or twice in various cities, in various spaces — gardens, fashion shows, deserts, and museums.
"An Ode To," the most ambitious of these pieces, showed at the Guggenheim's marvelous atrium last May as part of the Red Bull Music Academy. In this blindingly white space, which has historically paid little regard to black art, she led her army of dancers and musicians in a piercing wail during "Mad," amplifying the album's anger and exhaustion almost to the point of celebration. Solange essentially pulled up a chair at the Guggenheim and prepared herself a feast. "Inclusion and allowance are not enough," she said after the curtain call, explaining that she's more interested in "tearing down the fucking walls." Also: Solange twerked at the Guggenheim. Just let that sentence wash over you.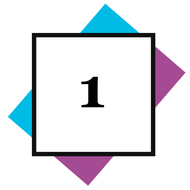 Ariana Grande, One Love Manchester (June 4)
Concerts are often safe spaces for the lost and lonely, and what happened at Ariana Grande's Manchester Arena concert in May was a violation of that sanctuary. How do you prepare for a terrorist attack so cruel that it preyed on kids? The music industry can barely even consider an answer before having to cope with a separate horror, like the Las Vegas shooting mere months later. How do you make sense of it and restore the collective faith in the spirit of live music? At 23 years old, Ariana Grande could've washed her hands of all responsibility to answer that question. She could have canceled her tour, and gone off the grid for the rest of the year. No one would've held it against her. Pop music is a conduit for escapism, and its stars are merely the face of the illusion. They're not leaders except when they have to be.
Less than two weeks after the attack, and with only a few days to privately process and mourn, Ariana returned to Manchester with an entire benefit concert she coordinated with her manager Scooter Braun and a few others. She called in every favor, pulling in famous friends like Miley Cyrus and Justin Bieber to show up for the grieving city. After meeting with a parent of one of the victims, Grande said she shifted the tone of the show from somber to celebratory because she understood that it was what her fans needed. But could she make them smile again? From the moment she strutted onstage in stilettos and a hoodie with a crew of voguing dancers to "Be Alright," the entire crowd knew they would be. All night, Ariana performed without breaking, but that was when she had others by her side to calm her nerves, especially that standout young choir singer. When it was just her alone with her fans for her finale cover of "Somewhere Over the Rainbow," the floodgates opened. In what will likely go down as one of the defining moments of her career, she paused the song, looked out to her audience, which was already sobbing along with her, then resumed the music to nail yet another impossible note.