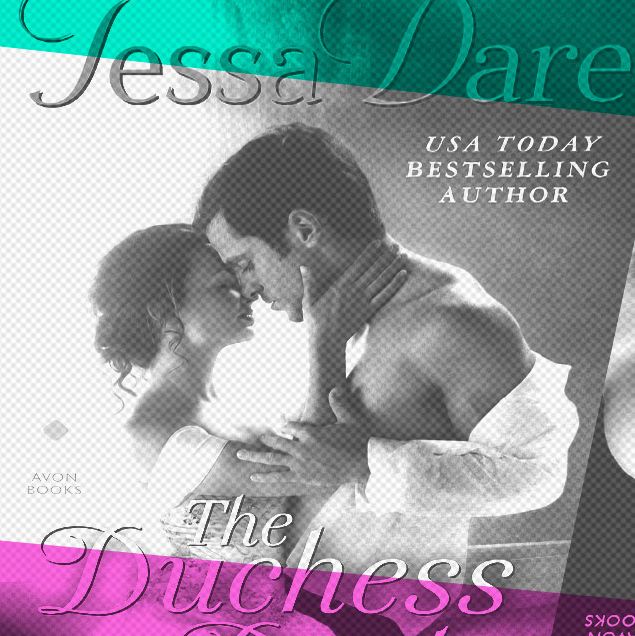 Over the next few weeks, Vulture will be publishing year-end lists. Today, we're looking at the best in romance books.
What was it about 2017 that made us hungry for happy endings? Or were we hungry for stories that centered on strong and complicated women, grappling with history (American and personal), standing up for themselves and what they wanted? Either way, that's where romance novels came to the rescue — they even had some pretty great men in them, too. Here are the ten best of the year.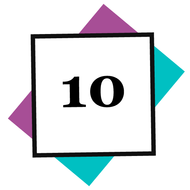 Wicked Abyss
By Kresley Cole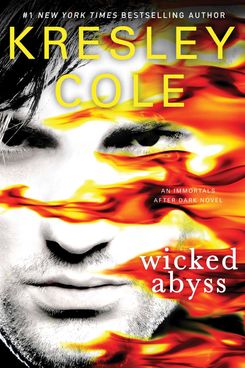 Cole's Immortals After Dark series is one of the best paranormal series out there — and, at 19 books, one of the most intimidating to crack. Luckily, this year brought a stand-alone, and it's a damn good one. Thousands of years ago, Abyssian "Sian" Infernas had his heart crushed by a fey princess. Now he's the king of hell, and she's been reincarnated, so he captures her and imprisons her in his inferno — that's when the fun starts. Demon king and fey princess is the ultimate opposites-attract, and Sian and Lily are a brilliant pair. The big-picture machinations of the series still work in the background, but this is a supremely satisfying book by itself.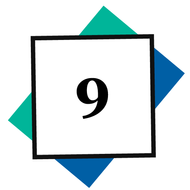 Breathless
By Beverly Jenkins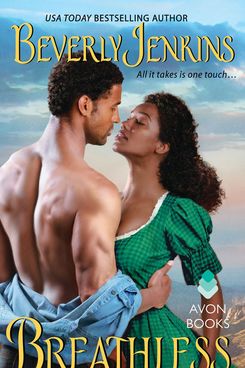 It's a dangerous trope: the independent woman who thinks she has everything… until she meets a man. But in the hands of a master like Beverly Jenkins, the story of a self-proclaimed spinster falling in love becomes empowerment itself, especially when she does it in the midst of a network of caring and strong women. Breathless is the second book in Jenkins's Old West trilogy, and the historical setting adds extra weight to the heroine's desire for an independent life. Portia is serious and guarded, with good reason. Part of what makes this book work so well is that the hero, Kent, never disregards Portia's caution, but respects it just as much as he honors her, helping her see that strength, independence, and love can co-exist.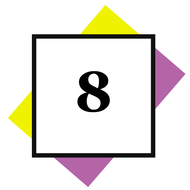 Illegal Contact
By Santino Hassell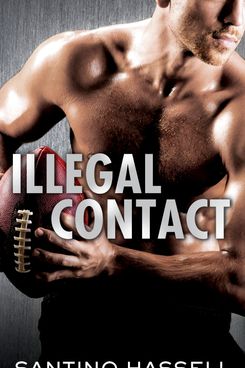 A football player with an anger problem, serving six months of house arrest for assault — not the most sympathetic hero at first glance! But first glance is just a starting point, in this case a starting point for transformation, growth, and truly earning that happy ending. Kicking off (sorry) Hassell's new sports romance series, Illegal Contact centers on Gavin Brawley, aforementioned troubled tight end, and Noah Monroe, the snarky, nerdy personal assistant Gavin hires to get him through his imprisonment. There's plenty of sexual tension — and steamy resolution — while Gavin and Noah grapple with some weighty real-world issues that make every moment truly feel earned.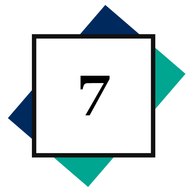 An Extraordinary Union
By Alyssa Cole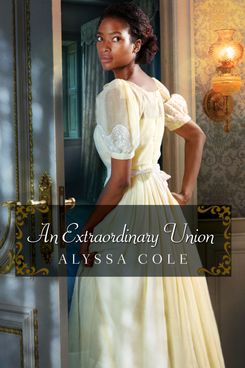 Elle Burns is a free black woman with a photographic memory, who goes undercover as a spy for the Union army. There she meets Malcolm McCall, another spy, undercover as a Confederate soldier while Elle is undercover as a slave. The love that develops between them is filled with challenges personal and societal. After all, Malcolm can take off his Confederate uniform and be free, but going undercover in the South is far more traumatic, and potentially risky, for Elle. Cole deftly interweaves the fraught realities of American history with romance and adventure — this is a spy story, after all — and it is elegantly told.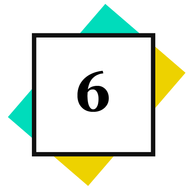 The Day of the Duchess
By Sarah MacLean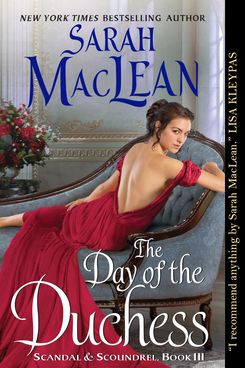 MacLean's Scandal & Scoundrel series hinges on the way the gossip pages shaped life for centuries — with plenty of resonance for today's world. In the third installment (which works as a stand-alone), Seraphina, Duchess of Haven, returns from three years on the lam to demand a divorce from her duke. Malcolm, though, has finally realized how much he loves and needs his wife, and has one summer to win her back. This is angstier stuff than the other books in this series—Seraphina and Malcolm have a lot of healing to do, which requires bravery as much as zinging conversation. But the banter and brilliance of MacLean's writing are there, too, nevertheless.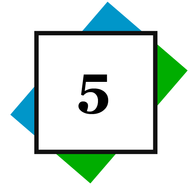 Public Relations
By Katie Heaney and Arianna Rebolini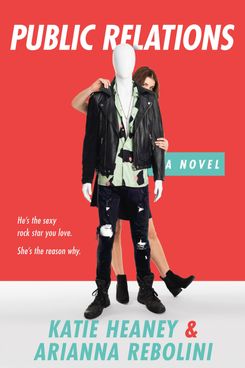 This is rom-com heaven, with a perfect balance of escapism and complexity. Rose Reed is on the fast-track at the PR firm where she works, and her first solo project is image rehab for pop star Archie Fox. She orchestrates a public romance between Archie and an up-and-coming indie star, but the better that romance goes, the worse Rose feels. And she starts to wonder if Archie might feel the same way, too. The obstacles keeping Rose and Archie apart never feel forced or awkward, so the romance feels warranted. And Rose's non-love life feels rich and real, too, from her unglamorous Brooklyn 20-something life to her career ambitions, which the book values as much as it values falling in love.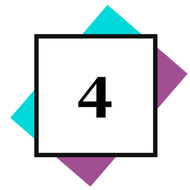 Strawberry Summer
By Melissa Brayden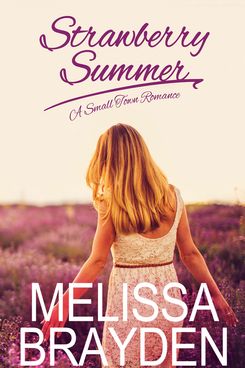 This small-town second-chance romance is full of tenderness and heart. It's more than a second-time-around story, too — we get to witness all the details of Margaret and Courtney first falling in love in high school, then breaking up in college, and finally reconnecting years later. It's all told from Margaret's point of view, emphasizing the personal journey of growing up and into yourself alongside the love story. We see her evolve from an awkward outcast to the woman who is ready to face her heartbreak and take the leap for a second chance, which makes the romance feel even more meaningful.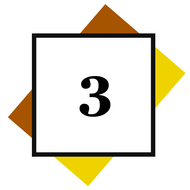 Dating You / Hating You
By Christina Lauren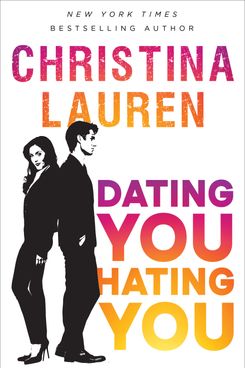 In some ways, this is the 30s companion to the 20s workplace rom-com of Public Relations, but instead of a PR maven and her client, it's between two talent agents. Carter and Evie meet-cute at a Halloween party, and eventually get over their career competition to go on a blissful first date. And the next Monday they find out that their agencies are merging. And the new agency can only afford to keep one of them. What follows is a smart, funny, and feminist romance that isn't afraid to be frank about the double-standards women face in their professional lives. Evie's success and self-respect are just as important as her burgeoning love for Carter, and she's one of the sharpest, most winning romance heroines in recent memory.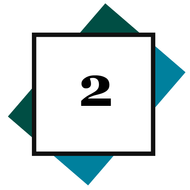 Wrong to Need You
By Alisha Rai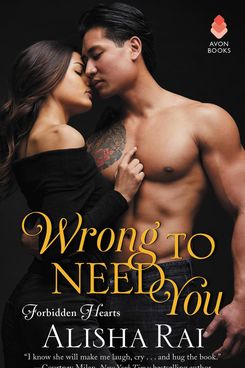 The last thing Sadia Ahmed thinks she needs is love. She's a widow with a struggling café to run and a young son to raise, barely keeping her head above water. When her former brother-in-law comes back to town, everything is thrown out of balance — Jackson was also one of Sadia's closest friends, but he's been AWOL since fleeing town years ago, accused of a crime he didn't commit. His return revives Sadia's feelings of hurt and betrayal, and brings some new feelings as well. Their path to romance is fraught, and Rai draws it with sensitivity and care. Jackson struggles with family secrets and buried pain, but what really shines is Sadia's complexity, as she grapples with grief, anxiety, and her family's high expectations — and, of course, falling in love.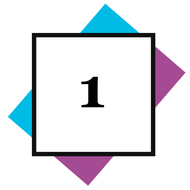 The Duchess Deal
By Tessa Dare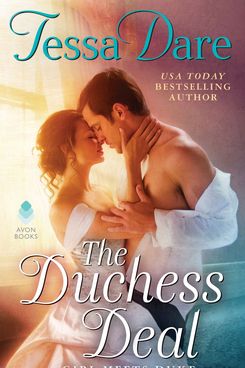 A Duke needs an heir, and for that he needs a wife, but the Duke of Ashbury's fiancée left him after he was scarred, face and body, in battle. Face and body and, of course, soul. Enter Emma, a disgraced vicar's daughter who's made a new life for herself as a seamstress. After a meet-cute that involves Emma showing up on Ashbury's doorstep in his ex-fiancée's wedding gown, he proposes to her a marriage of convenience and stringent rules. Emma agrees to the marriage but hardly capitulates to the regulations. She has no patience for Ash's brooding nor pity for his scars, and that's exactly what it takes to snap him out of his sorrow. For all the angst, this book is still full of Tessa Dare's trademark humor and wit — it is an utter delight.