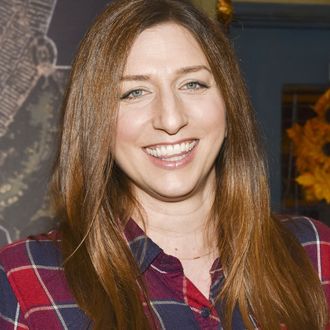 Photo: Rodin Eckenroth/Getty Images
Super Deluxe has big plans for frequent collaborator Vic Berger. The studio/production company recently announced its slate of television projects in development, including a Tim and Eric-produced show surrounding Berger. No details on the potential series have been revealed yet, but assuming it's similar to the Berger videos Super Deluxe has released since Trump became president, you can count on it to be extra weird and dark.
In addition to the Vic Berger show, Super Deluxe is also developing a show starring Branden Miller as Joanne the Scammer with Joe Mande writing and Chelsea Peretti/Serious Business attached to executive produce, an animated series called Boss Bitch created by Kathryn Borel and an all-women team and produced by Titmouse, and a comedy series called Risque Benedict created/written by Nick Thorburn, executive produced by Carl Jones, and directed by Shaka King.
Super Deluxe also has a new project produced by Abso Lutely heading to next year's Sundance Film Festival called The Passage, which stars Philip Burgers and is directed by The Eric Andre Show executive producer Kitao Sakurai. Here's more info from Super Deluxe's press release:
Created by and starring Philip Burgers, The Passage follows Phil, wide-eyed and mute, who's on the run after escaping captivity. His childlike ineptitude keeps getting him into trouble, however, and the shadowy agents who've been hired to recapture him are always one step behind. The result is a series of globe-trotting misadventures and surprising new friendships.
The Passage will compete in Sundance's Indie Episodic Showcase category next year. Check out a trailer below: