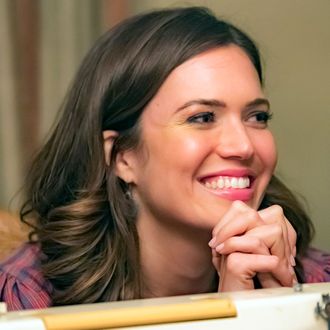 The Lannisters and the Starks might want to keep their eyes out for a new threat to their kingdoms: the Pearsons. According to year-end video-on-demand ratings data from Comcast and its Xfinity On Demand platform — revealed first here on Vulture — HBO's Game of Thrones maintained its status as the cable giant's most-watched series in 2017, a title that it's held since at least 2015. But the melodramatic siblings at the center of NBC's This Is Us are closing in fast: The Peacock tear-jerker rocketed to the No. 2 spot on the Xfinity chart, surging from its No. 7 standing last year. While admittedly not as representative as Nielsen's broader survey of all audiences, the Xfinity numbers nonetheless offer valuable insights into an increasingly important viewing platform, particularly because Comcast serves more U.S. homes than any other cable or satellite company.
Here's what else stands out in the 2017 year-end data, which includes a look at how shows performed nationally as well as in major regions of the country:
• While it was a good year for Game of Thrones and This Is Us, a few other prime-time staples are showing their age. Fox's Empire fell out of the Comcast top ten for the first time since its debut, tumbling from No. 5 to No. 14, while E!'s Keeping Up With the Kardashians, which came in at No. 10 in 2016, didn't even crack the top 20 this year.
• Comcast crowned a new comedy champ. Long-time leader The Big Bang Theory was overtaken by an even-longer-running half-hour, The Simpsons. Xfinity data measures viewership of both current and past season episodes, so this ranking includes folks who catch TBBT via TBS's on-demand library as well as those who get their Simpsons fix via FXX on demand. One likely reason The Simpsons made its first-ever appearance in the VOD top ten: Xfinity, via FXX, recently got on-demand rights to the full catalogue of more than 500 episodes of the show. More episodes translated into more consumption, hurting TBBT, which doesn't offer nearly as many episodes on demand.
• HBO may have the biggest show on VOD, but Showtime and Starz also had very good years. Each network landed two series in the Xfinity top ten: Shameless (No. 5) and Homeland (No. 9) for Showtime, and Power (No. 6) and Outlander (No. 8) for Starz. After Thrones, HBO's best VOD performer in 2017 was Big Little Lies, which finished at No. 15.
• Speaking of HBO, the network's library continues to be a potent performer. Even though it's been a decade since the show's famous fade to black, The Sopranos finished at No. 18 on the Xfinity list, edging out Law & Order: SVU and Bob's Burgers. Tony and the gang actually made the top ten in Philadelphia and Boston, beating Big Little Lies in both Northeastern cities. And while The Wire was a Nielsen underperformer during its original run, the show still has fans in Baltimore and Washington, D.C., where it finished No. 18.
• Notably absent from the Xfinity list is ABC's fall smash The Good Doctor. Comcast insiders speculate the show only being available for a few months of 2017 played a part (though This Is Us landed in the top ten last year, not long after its fall 2016 premiere). There were enough Freddie Fanatics in Michigan and Florida, however, to let Good Doc make the top 20 there.
• Adult Swim's Rick & Morty, a massive hit on linear TV, just missed the Xfinity top ten, coming in at No. 11. A regional divide was key: Dan Harmon's animated comedy did very well in the western half of the country (including a No. 5 finish in Denver) but didn't even crack the top 20 in Philadelphia or Florida and the rest of the South.
• Who says daytime soaps are dead? ABC's General Hospital finished in the top 20 in both Michigan and Florida.