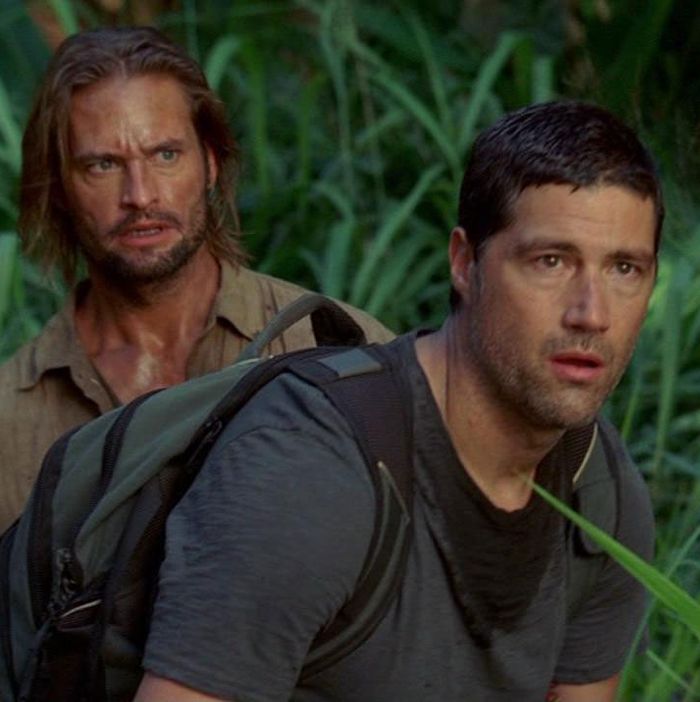 Each month, several films and TV shows leave Netflix's library. We provide a list of departing titles and recommend a few standouts so you can watch them before they're gone forever (or are just available on a different site). For more coverage of the best titles available on Netflix and elsewhere, check out Vulture's What to Stream Now hub, which is updated throughout the month.
Leaving September 4
For the original binge obsession: Lost
The seeds of everything beloved in today's sci-fi/fantasy entertainment were sown in ABC's island mystery, which incubated images and philosophies that co-creators J.J. Abrams and Damon Lindelof would later bring to everything from The Leftovers to Star Trek to Star Wars. Watching Lost today is also a relic of a simpler time in television when our attentions weren't divided so severely between multiple high-concept series, and we really could devote untold hours to figuring out where and when all these characters existed in time — and untold hours more to cursing out Lindelof and Carlton Cuse when the truth was finally revealed. All seasons leaving January 4.
Leaving January 1
For a Hollywood classic: Young Mr. Lincoln
Before the Emancipation Proclamation, there was the humble Illinois lawyer — and before Steven Spielberg and Daniel Day-Lewis, there was John Ford and Henry Fonda. This 1939 biopic of Abraham Lincoln's early years, heavily fictionalized and mythologized in that way only old-timey Hollywood movies can be, follows the young orator as he prepares to defend two brothers accused of murder, only to discover massive holes in the justice system that would push him toward his true calling. One of the definitive classics of the early studio era. Leaving January 1.
Leaving January 5
For Mickey Mouse fans: Fantasia and Fantasia 2000
Walt Disney's foolhardy attempt to get kids interested in classical music has been a staple of elementary-school band class for generations. The segments are hit-or-miss, and the book Disneywar has a revealing passage about how then-CEO Michael Eisner forced the Fantasia 2000 directors to drop in a "Pomp and Circumstance" number after he attended a graduation ceremony and was moved to tears by the most basic classical composition in the world. But the whole project is still a high-water mark for the marriage of music and animation — and for dancing brooms, of course. (A warning: Fantasia 2000 contains some live-action segments featuring conductor James Levine, who was recently fired from the Met for decades of alleged sexual abuse.) Leaving January 5.
Noteworthy titles in bold.
TV Shows
Leaving January 4
• Lost: Seasons 1–6
Leaving January 15
• Sirens: Seasons 1–2
Leaving January 30
• Futurama: Seasons 7–10
Movies
Leaving January 1
• The Addams Family
• The Boy in the Striped Pajamas
• Chicago
• Daddy Day Care
• The Day the Earth Stood Still (1951)
• The Desert Fox: The Story of Rommel
• Don't Be a Menace to South Central While Drinking Your Juice in the Hood (1996)
• Dressed to Kill (1941)
• E.T. the Extra-Terrestrial
• Forrest Gump
• Four Brothers
• Free Willy
• Grease
• Gremlins
• I Am Sam
• The Inn of the Sixth Happiness
• License to Drive
• Made of Honor
• The Man with One Red Shoe
• The Manhattan Project
• Mean Girls
• The Mighty Ducks
• Miss Congeniality
• Miss Congeniality 2: Armed and Fabulous
• Mona Lisa Smile
• The Parent Trap (1998)
• Police Academy
• Pulp Fiction
• Requiem for a Dream
• Saw
• Saw II
• Saw III
• Saw IV
• Saw V
• Saw VI
• Saw: The Final Chapter
• The Secret Garden
• Someone Like You
• The Switch
• Three Coins in the Fountain
• White Chicks
• Young Mr. Lincoln
Leaving January 3
• VHS
Leaving January 5
• Fantasia
• Fantasia 2000
• The Host