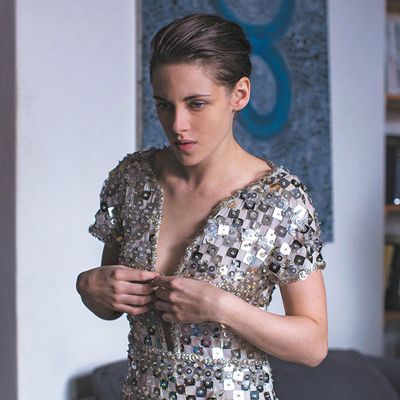 Photo: Les Films du Losange
At the beginning of (and during) every month, Showtime adds new movies and TV shows to its library. Below, you'll find our recommendations for December 2017. For more comprehensive coverage of the best titles available on Showtime and elsewhere, check out Vulture's What to Stream Now hub, which is updated throughout the month.
Available September 4
If you're catching up on the year's best films: Personal Shopper
Despite being one of the very best movies of 2017, odds are you missed Personal Shopper during its brief theatrical run this spring. So it's an absolute delight to find that it's coming to Showtime this month, because regardless of whether or not it has any awards-season prospects, Olivier Assayas's part-thriller, part-moody tone poem about an American woman (Kristen Stewart) who works as a shopper for a wealthy European socialite is a layered work worth seeing. Available December 1.
Available September 1
If you're looking for a big, dumb blockbuster: Con Air
A classic from the Golden Age of Nic Cage, Con Air is as absurdly fun now as it was in 1997. Cage plays Cameron Poe, a veteran sentenced to hard time after accidentally killing a man who harassed his pregnant wife. (So he's a criminal, but not really.) Poe finds himself on a flight with the worst of the worst, a bunch of criminals of the highest order who decide to hijack the flight and, I don't know, run off to some nation where they aren't prisoners and can't be extradited. It's so stupid, it's charming. Available December 1.
Available September 20
If you're looking for a tender drama: Away From Her
An adaptation of Alice Munro's short story "The Bear Came Over the Mountain," Sarah Polley's debut directorial feature is a wrenching portrait of a couple late in life put to the test by Alzheimer's disease. When Grant (Gordon Pinsent) is forced to check his wife, Fiona (Julie Christie), into a care facility, he must cope with the way the disease pushes him out of her mind and into a relationship with someone else. Bittersweet and humane, Away From Her is one of the best movies coming to Showtime this month. Available December 1.
Noteworthy titles in bold.
Available September 1
• American Outlaws
• Battlefield Earth
• Body Of Deceit
• Bugsy
• Certain Women
• Citizen Ruth
• Cold in July
• Con Air
• Cursed to Kill
• Death Line
• Different Flowers
• Get the Gringo
• Gigli
• Heavy Metal
• In the Bedroom
• K2
• Kramer Vs. Kramer
• The Legend of Ben Hall
• Legends of The Fall
• Orny Adams: More Than Loud
• The Pianist
• Personal Shopper
• Return to Me
• Sex, Lies, And Videotape
• A Simple Plan
• The Skulls
• The Skulls II
• The Skulls III
• Smoke Signals
• Some Kind of Wonderful
• St. Elmo's Fire
• Unleashed
• Urban Legend
• Urban Legend: Final Cut
• Vertical Limit
• While You Were Sleeping
Available December 2
• Assassination Tango
• Office Christmas Party
• Osama
Available December 11
• Away From Her
Available December 12
• Cupid's Proxy
Available December 15
• Assault on Precinct 13
• The Rendezvous
• The Whistleblower
• You, Me and Him
• Rush: Time Stand Still
Available December 30
• Don't Sleep