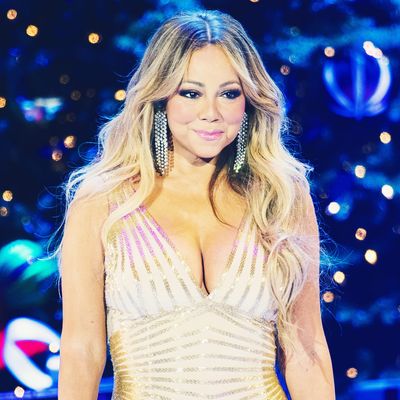 Photo: Samir Hussein/Samir Hussein/WireImage
Look, I'm not saying that Mariah Carey is single-handedly to blame for every bad thing that happened in 2017, but she didn't help. In the last moments of 2016, the diamond-bathing diva fumbled through her performance on Dick Clark's New Year's Rockin' Eve, and sent us hurtling into the new year confused and disappointed (her rep later blamed production, and said the singer's earpiece was not working properly). But not this year.
Last week, Carey announced that she would be returning to the scene of the catastrophe (Times Square), and according to TMZ, this time she is taking extra precautions. Namely, sound checks.
Sources said that sound will be fully checked by Carey, and that she is "determined to show the world she's up to the task." They also suggested that the people at Dick Clark Productions "know ratings will spike because no one is discounting the possibility of another train wreck."
Well, if tuning in to watch a huge, spectacular train wreck doesn't sum up 2017, I don't know what does. Happy New Year.