Alert Hammer Heads, Armie Wives, and people who think it was totally chill and cool that Armie Hammer didn't eat the peach in Call Me by Your Name: Your guy has discovered tracksuits. And boy, does he love 'em. Somewhere between stopping by Sundance and pulling up to France for some Call Me by Your Name events in Europe, Armie Hammer discovered the unbridled joy of those good-good Adidas tracksuits: the way they are both high- and lowbrow, luxe for less, fash-on not fash-off. Some might even call the set "very baller." What's most important is that it looks like he rightly waited at least two full days before taking it off, because why mess with a good thing? A post–Best Supporting Actor snub tracksuit is a 2018 whole mood.
His wife — goddess divine Elizabeth Chambers — has dubbed it "le tracksuit."
And then she went and bought him some more: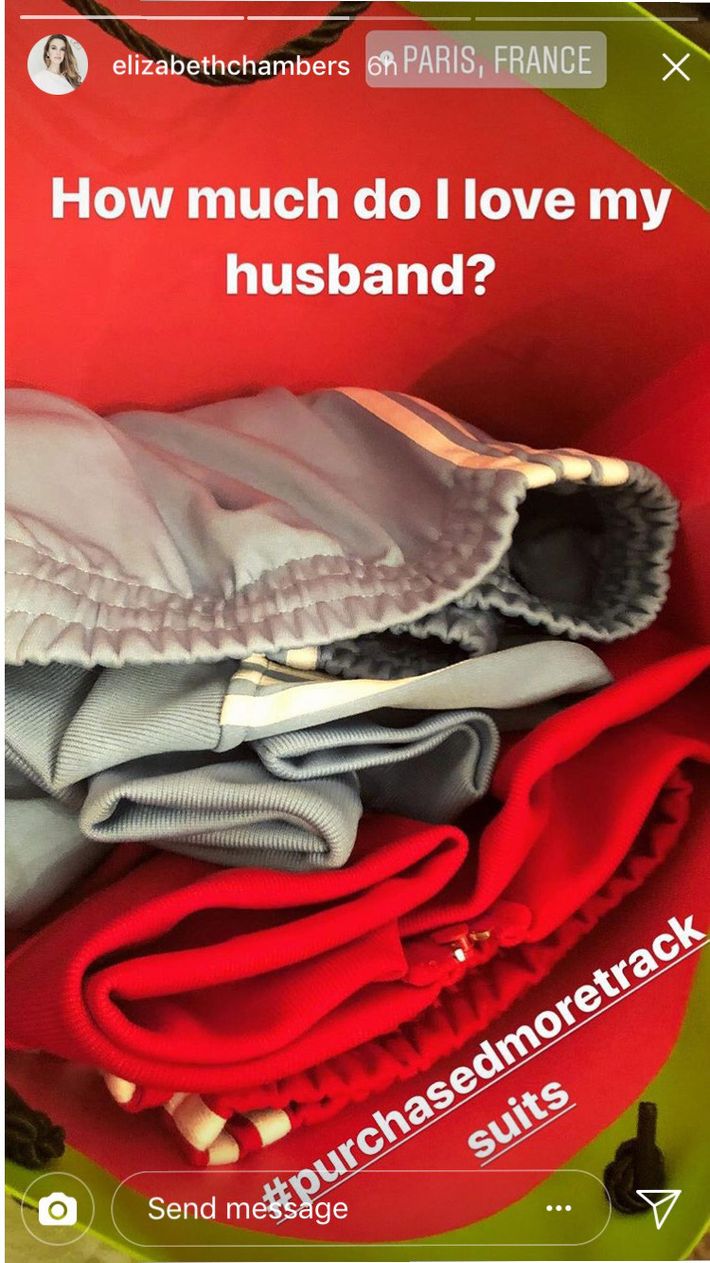 These tracksuits are great. The black one is great for a daytime press appearance. The red one is great for a night out. The grey looks great for brunch. It hurts me to say this but: Billowy, you've been put on notice. "Le tracksuit" has arrived. To whoever gave Armie Hammer this tracksuit — definitely Lil' Timmy Tim — thank you.