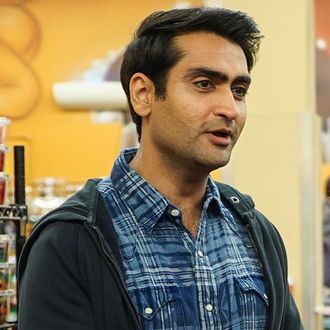 The Big Sick
.
Photo: Amazon Prime Video
Don't count on Amazon to drop money on your next adorable little indie rom-dram (or, as has been the case, devastatingly sad little indie). The studio is reportedly switching up its movie strategy, following the resignation of former Amazon Studios head Roy Price. (Price left the company in October, amid allegations that he sexually harassed a producer working with the studio.) Reuters reports that Amazon is switching gears, cutting back on indie awards darlings in favor of bigger-budget crowd-pleasers. All this, in service of its primary goal: getting more Amazon Prime shoppers. Per Reuters: "Amazon expects to go after films with budgets in the $50 million range at the expense of indie projects costing around $5 million, one person familiar with the plans said on the condition of anonymity."
It's unclear when exactly these changes will take effect, but it appears not to be immediate: Amazon will still be in the mix of buyers at this year's Sundance Film Festival, with CEO Jeff Bezos reportedly indicating that the everything will be "business as usual" at the festival this year. At last year's Sundance, Amazon purchased The Big Sick. The year before, it scooped up Manchester by the Sea, eventually netting the studio two of its three Oscar wins. The shift for Amazon's movie studio is similar to the one happening to its TV properties: Amazon recently bought the rights for a Lord of the Rings TV series, and canceled One Mississippi and I Love Dick.