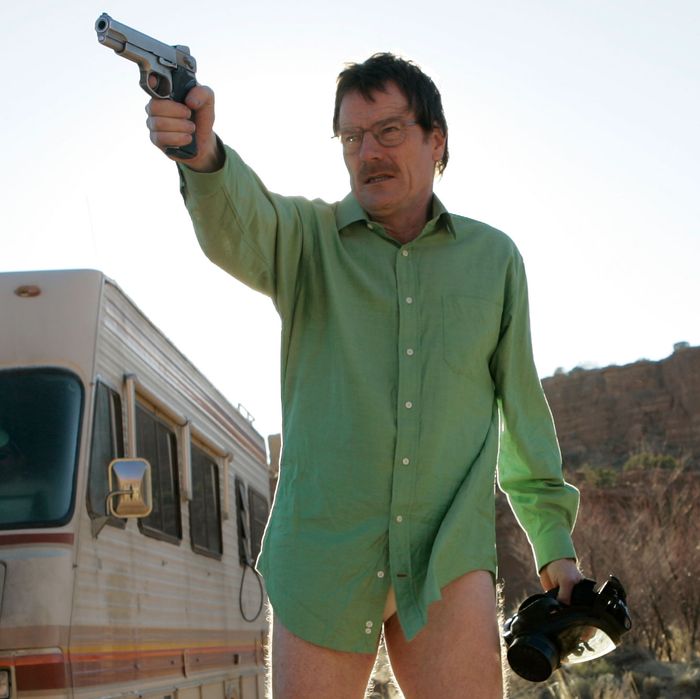 This quiz originally ran before the finale of Breaking Bad in September 2013. We're republishing it to celebrate the tenth anniversary of the show's premiere.
After the Breaking Bad series finale, TV viewers won't have Walter White and his merry meth-making pals to kick around anymore. So Vulture is pouring one out for our fallen Albuquerque homies in the form of a superfan quiz. The following 50 questions will test whether you truly know your Krazy-8 from your Combo or whether you're better off relocating to Omaha and managing a Cinnabon. Ready? Let's cook!
How Well Do You Know Breaking Bad?