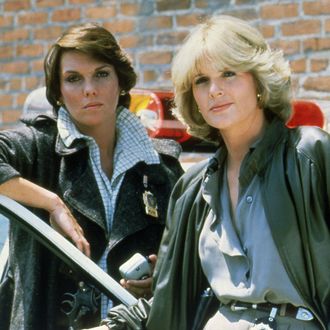 Photo: Metro-Goldwyn-Mayer Studios Inc.
Two of the hottest TV trends so far in this year's pilot season seem to be reboots and police dramas. No news could more seamlessly blend together those two things than the announcement that CBS has ordered pilots for both a Magnum P.I. and a Cagney & Lacey reboot. Well, maybe news that someone invented a gun that shoots nostalgia, but science is years away from perfecting that technology.
For those who missed Magnum P.I. and Cagney & Lacey during their first runs, the original Tom Selleck series ran from 1980 to 1988, while the Tyne Daly and Sharon Glass female-fronted police procedural was on the air from 1982 to 1988, respectively. In addition to three comedy pilots, CBS's third new drama-pilot order is Chiefs, a series about "three driven, successful, but very different women who are each Chiefs of Police." Hopefully all of the network's new and returning law-enforcement officers can one day meet in a crossover episode, ideally in the Murphy Brown universe.