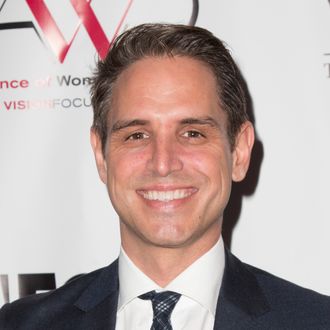 Greg Berlanti.
Photo: Tasia Wells/Getty Images
The CW is in the market for some new shows — a lot of new shows. The network announced today that it's ordering six pilots, the highest-profile of which is the previously announced Roswell reboot: It adds an additional wrinkle to the human-girl-meets-alien-boy in Roswell, New Mexico, story by making the young woman an undocumented immigrant. Megaproducer Greg Berlanti (Supergirl, Arrow, The Flash, and a ton of others) also has a high-school-football-related project in the works called Spencer, based on the real life of NFL linebacker Spencer Paysinger. The rest of the pilots include a show with aliens, called The End of the World As We Know It; a family dramedy about a mortician titled Playing Dead; In the Dark, a story about a woman trying to find her friend's murderer; and a show with a woman trying to seek revenge on her cheating spouse called Skinny Dip.
The titles join an already-crowded class for 2018, as the CW previously announced it was ordering pilots for a Charmed reboot and the police drama Dead Inside.