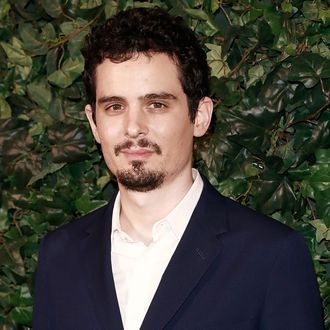 More like TVmien TVazelle.
Photo: John Phillips/John Phillips/Getty Images
Damien Chazelle, who won an Oscar for directing La La Land, has a Neil Armstrong movie in the works, but then after that it's all TV, baby. Chazelle, who's set to direct a Parisian musical drama called The Eddy for Netflix, just signed on for a new series for Apple (which makes TV now, especially TV with A-list names involved). Apple isn't revealing the premise, episode count, or any other details about Chazelle's "innovative" drama at the moment, but it is promising that he will write and direct every episode. Meanwhile, with zero evidence, we are promising you that jazz will somehow be involved.