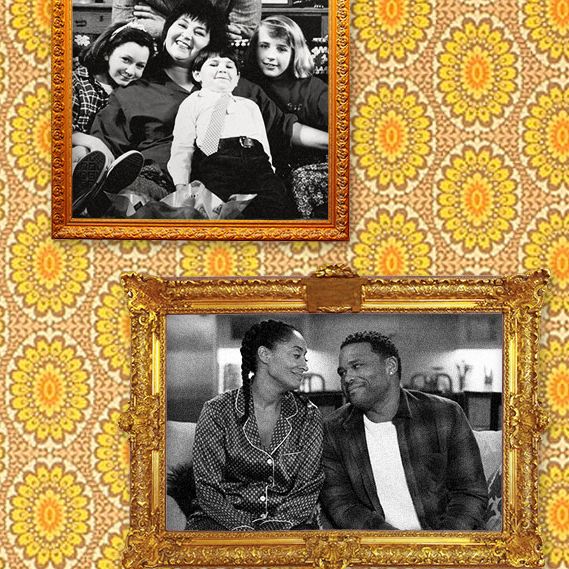 Photo-Illustration: Vulture and Getty Images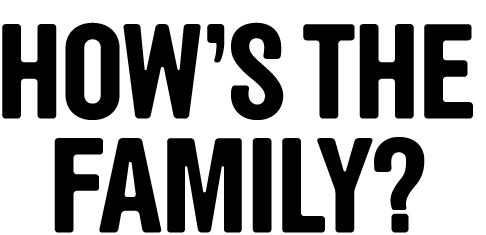 As long as there's been TV, the family has been one of its favorite go-tos. All week long, Vulture is exploring how it's been represented on our screens.
Since the earliest days of television, when sitcoms made room for Daddy, left it to Beaver, and declared that father knew best, shows about family have been central to the TV-watching experience. Even in a landscape as vast and radically different from the one that existed in the 1950s, when the family sitcom first asserted its place in popular culture, that hasn't changed. Look no further than two of the most widely watched shows on network television right now: This Is Us, the NBC drama about multiple generations of the extended Pearson family, and Young Sheldon, the Big Bang Theory spin-off that considers Sheldon Cooper's backstory within the framework of a single-camera family sitcom.
These kinds of shows remain relevant because, as they always have, they serve as a mirror – a depiction of how moms, dads, brothers, and sisters actually deal with each other behind closed front doors – and a north star, a guide to how those relationships could work in an ideal world. More than perhaps any other type of television, family shows are held up as a reflection of our societal values. They tell us who we are, and they tell us who we wish we could be.
Perhaps that's why George H.W. Bush noted in a 1992 campaign speech that he wanted to make American families "a lot more like the Waltons and a lot less like the Simpsons." (In the early '90s, it was hard for Bush to understand that some people actually might aspire to be members of the Simpson family, who have ultimately proven to be as loyal to each other as the Waltons, albeit while saying the words "damn" and "d'oh" a lot more.) As Bush's comment suggests, TV families have often been considered the representatives of how domestic life does and/or should work. In the 1950s, that tended to mean traditional, white nuclear families in which the dads were the breadwinners and the mothers stayed home, watched the kids, and did all the vacuuming while wearing fit-and-flare dresses. In the '70s, thanks to Norman Lear, and the '80s, we saw more variety, including black families, families both wealthy and poor, and units that were held together by less stereotypical authority figures, i.e. parents who were both working, single parents (as in One Day at a Time), or parents of the same gender (My Two Dads). In the 21st century, the concept of family on television has been blown open even further, which is one of the reasons these shows remain relevant. They have evolved over time to reflect the diversity and breadth of what it means to be a family in America.
Entire blocks of primetime network TV are currently stacked with half-hours that reflect families of different racial and ethnic backgrounds who face a variety of challenges. There's the African-American family at the center of Black-ish; the Asian-American immigrants of Fresh Off the Boat; the straight, gay, older, and Latina parents on Modern Family, which broadcast its 200th episode just last week; families in which the dad is a stay-at-home parent (Man With a Plan); families doing their best while living with a disability (Speechless); and families doing their best while struggling economically (Bob's Burgers).
On cable and streaming platforms, the boundaries of the family show, artistically and in terms of the situations depicted, are being pushed even further thanks to Transparent on Amazon, Shameless and SMILF on Showtime, Better Things on FX, Queen Sugar on OWN, Atypical on Netflix, and Divorce on HBO, all of which, in different ways, demonstrate how even broken families continue to function as families. Even One Day at a Time, a groundbreaking portrait of a divorced woman raising teenage daughters in the 1970s and '80s, has been updated for Netflix to consider the travails of a single Cuban-American mother, her kids, and their abuela. All of this has felt like progress for the genre, and, frankly, a logical way to appeal to the widest potential audience.
But as we approach the end of year one with Donald Trump as president, and the country continues to feel politically and culturally divided, one wonders if we're about to experience a shift. Part of the appeal of family shows, especially sitcoms, is that people think of them as gentle, escapist fare, a way to have a laugh or a cathartic cry without having to ponder more serious current events. But when these shows deal with more political matters, they tend to do it from a more left-of-center point of view.
So far, having Trump as president hasn't altered things in that regard. If anything, it's motivated the people making television to craft episodes that sometimes blatantly speak out against his policies and behavior. But the return of the watershed comedy, Roseanne – which is being rebooted in March on ABC – could change that. Already, the sitcom is generating controversy because of Roseanne Conner's upfront support of the man in the Oval Office, a support that the real Roseanne who plays her seems to share.
Based on the first episode, which focuses in part on the tension between Roseanne and her pussy hat-wearing sister, Jackie (Laurie Metcalf), what's interesting about the show is its insistence on keeping a foot on the conservative side and another in the more progressive/inclusive side, the latter of which was the norm in the original Roseanne. (The first incarnation was pretty welcoming to gay and lesbian characters, and also made it clear that Roseanne is pro-choice.)
In Roseanne 2.0, the Conners' youngest child, D.J. (Michael Fishman), is raising an African-American child, while Darlene (Sarah Gilbert) has a son who appears to identify as female. This suggests that the writers are determined to show that even a pretty traditional, blue-collar family like the Conners has been redefined over the past two decades to reflect the wider world.
If Roseanne can smartly and sensitively dig into the contradictions inherent in having a Make America Great Again protagonist while advocating for inclusivity – which is a tall order, by the way – it could set a new example for how to do the family sitcom in the Trump era. (In light of the direction in which Roseanne is going, Tim Allen, whose '90s hit Home Improvement was certainly influenced by the first Roseanne, has already reiterated his desire to get his conservative-skewing family sitcom Last Man Standing back on the air.)
If family television tells us who we are, as well as who we wish to be, the natural next step for the genre may be to more actively explore how at odds we are with each other, and show us a path toward bridging those differences, changing minds, and healing. (Black-ish suggested in its post-election episode last year that all of that was possible. A year later, that somehow feels like more of a fantasy than it did then.) Despite George H.W. Bush's wish, the American family will probably never be like the Waltons again, not on TV or in real life. But whatever it does evolve into, the results will most definitely be televised.