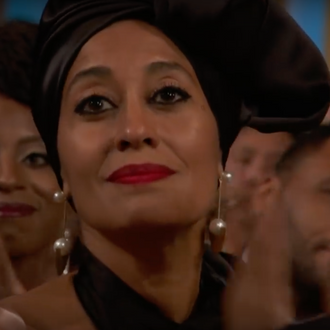 Black people have always been at the forefront of culture, granting us music, film, and trends that have shaped America in profound ways. And they were front and center at the Golden Globes, on a night that aimed for a blend of political awareness and trademark irreverence. From Viola Davis's utterly fabulous afro to Oprah Winfrey's breathtaking speech, here are the best moments in black excellence at the 2018 Golden Globes.
Oprah's Speech
The MVP of this year's Golden Globes was undoubtedly the legendary Oprah Winfrey, who was honored with the Cecil B. DeMille Award. On Sunday night, she delivered the kind of speech that didn't leave a dry eye in the house (or at home). In the most moving part, she placed particular attention on Recy Taylor, a woman who was brutally raped in 1944 by six white men and fought for justice, and died just ten days ago. "I want all the girls watching here now to know a new day is on the horizon," Oprah said.
The Reactions to Oprah's Speech
Oprah's speech wasn't just moving and incisive — it was also surrounded by the faces of those in audience who looked as if they were witnessing the best church sermon in their lives.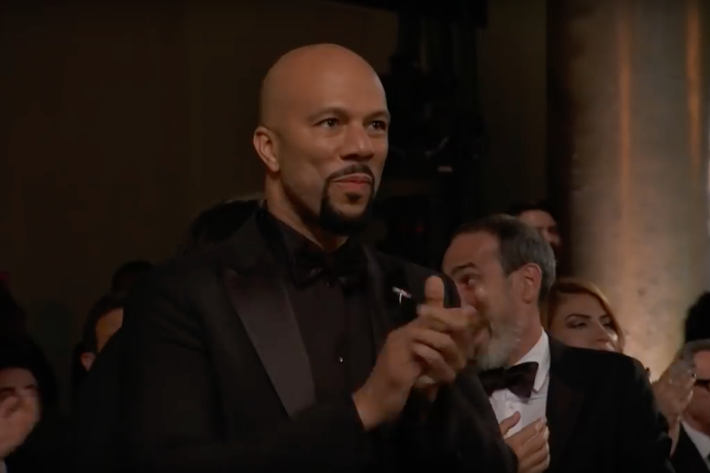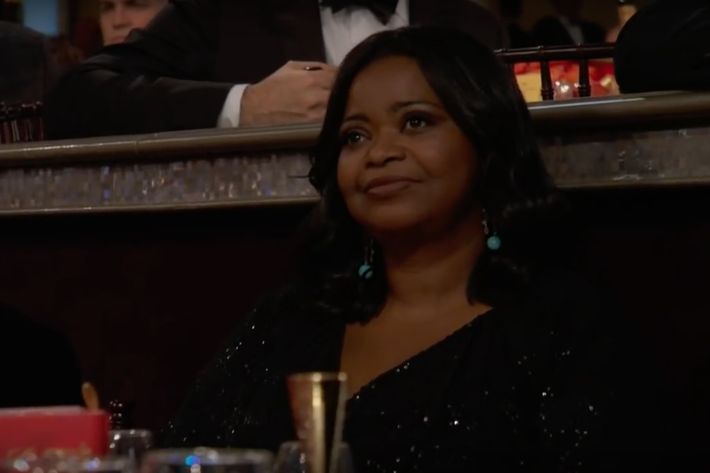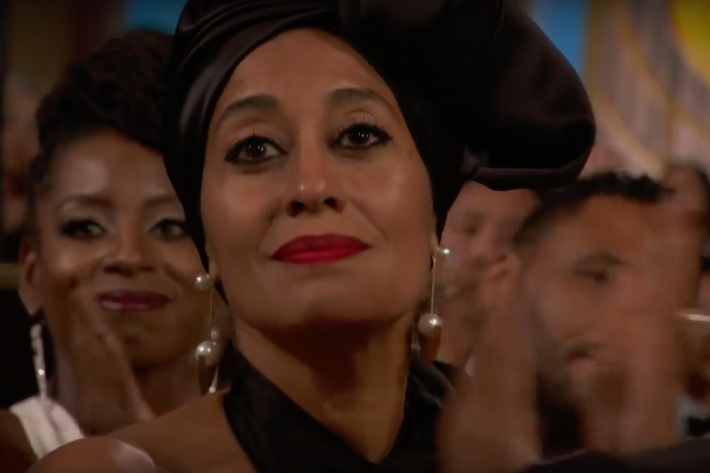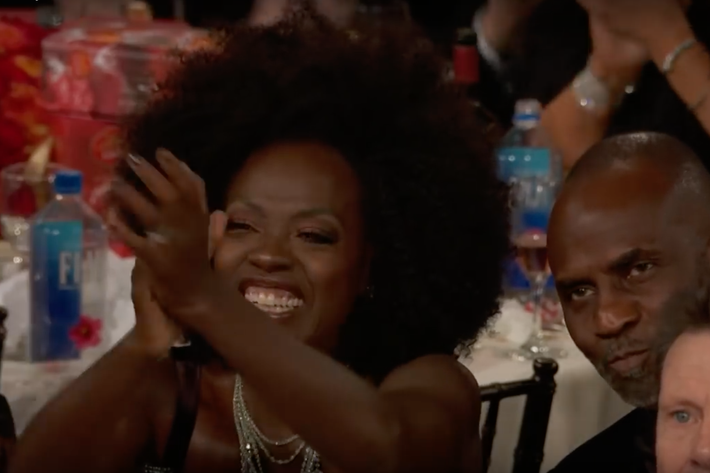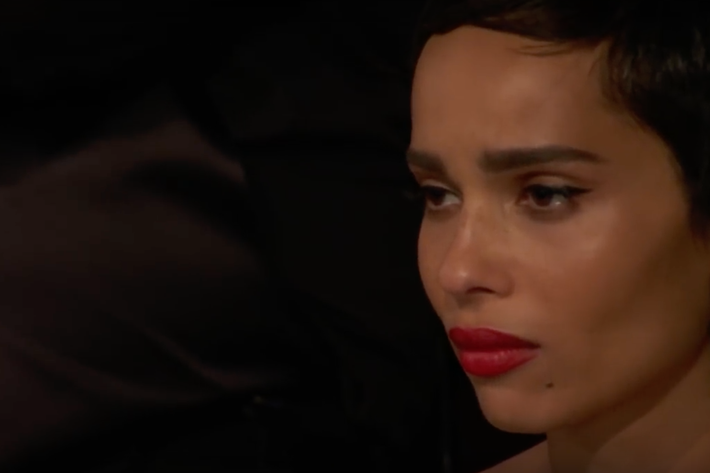 Sterling K. Brown's Win
Speaking of Oprah, when Sterling K. Brown won Best Actor in a Drama for his performance in This Is Us, his speech began with one word that perfectly communicated the emotions he was overwhelmed with: "Oprah." He also thanked creator Dan Fogelman for eschewing a color-blind ethos and creating a character that was written for and could only be embodied by a black man.
The Atlanta Season Two Teaser
Donald Glover's Atlanta was one of the standout new series of 2016. Its blend of irreverence, experimentation, humor, and social commentary has left fans eager for its sophomore season, premiering this March, and during the Golden Globes, we finally got to see a glimpse with a brief, one-minute teaser. While it doesn't give away any plot details or specifics, it is very pretty.
Viola Davis's Afro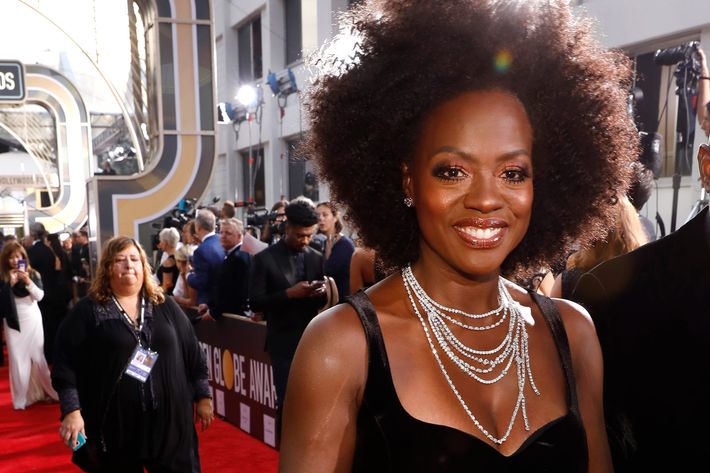 Viola Davis, who earned a Best Actress win for Fences last year, appeared at the Golden Globes rocking a gorgeous afro with her simple black gown and pearls. Her afro alone quickly became one of the most-talked-about moments of the night.
Daniel Kaluuya's Reaction Faces
One of the great pleasures of the Globes this year was watching Get Out star Daniel Kaluuya's vibrant, cutting, and somewhat shady reactions to what was going on around him.
#MeToo Founder Tarana Burke Joining Michelle Williams at the Golden Globes
I'll admit, I'm a little cynical about the idea of actors and actresses wearing black to protest the heinous claims of sexual assault currently affecting the industry. But seeing A-listers bring activists completely outside of the industry as their dates, in order to draw attention to broader feminist issues, felt like true change. It was especially meaningful to see Tarana Burke, who founded the #MeToo movement, accompanying actress Michelle Williams. Burke noted to Ryan Seacrest, "It's deeply humbling. This is something that I started out of necessity, as something that I thought my community needed. It's grown over the years, but I could never have envisioned it growing like this. This moment is so powerful because we're seeing a collision of these two worlds." The presence of Burke and other activists felt like a sea change for an industry that is often insulated and unable to fully reckon with its faults. Ultimately, seeing this display of beautiful, intelligent, and strong black artists and activists at this year's Golden Globes should be a clarion call to the industry that these movements are just beginning.