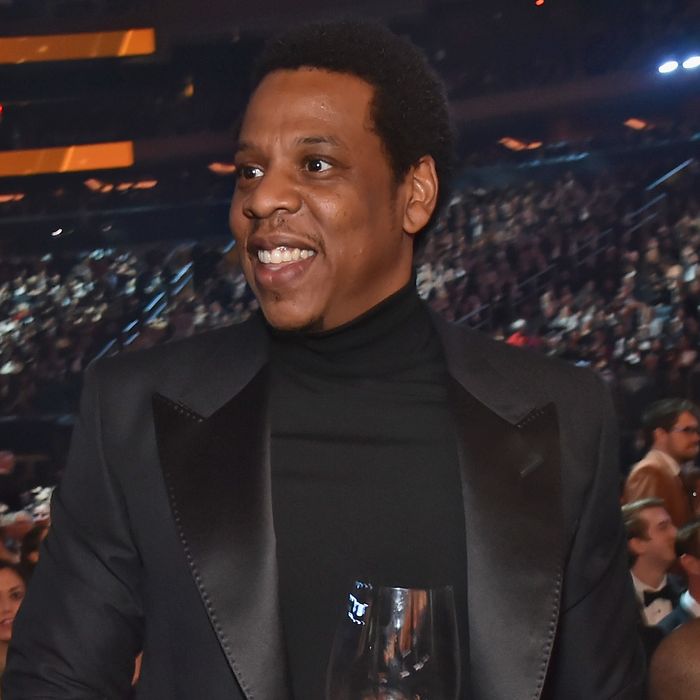 Jay-Z and his turtleneck.
Photo: Kevin Mazur/Getty Images for NARAS
Turtlenecks! If you were previously on the fence about if you could pull one off, may we direct your attention to this year's Grammys, which featured no less than five instances of the winter favorite. If we've learned anything from this year's Grammys, it's that famous men are no longer interested in exposing their throats (it's the weakest part of the body), or just can't really deal with bow ties right now. If you've ever wondered what it would feel like to wear a turtleneck, now's your chance to see what it's all about. Below, five men who came to the Grammys with one goal: to protect their throats at all costs.
Jay-Z in a turtleneck being shushed by Blue Ivy!
Daddy Yankee wearing some sort of heavy-duty turtleneck that briefly seemed like it was maybe a neck brace!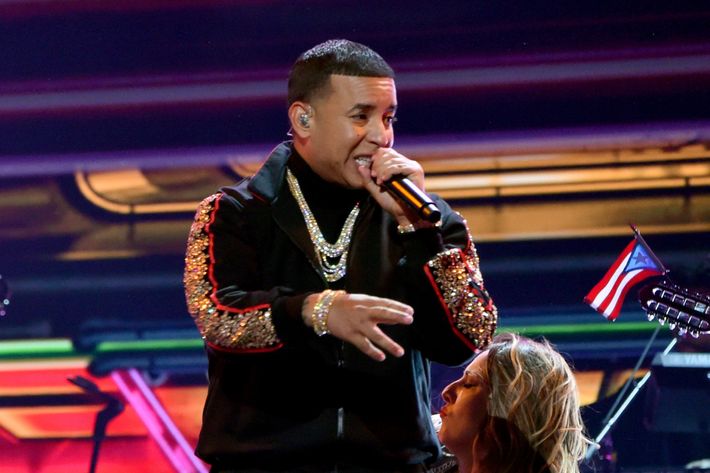 Bryson Tiller wearing a turtleneck while being intimidated by Rihanna!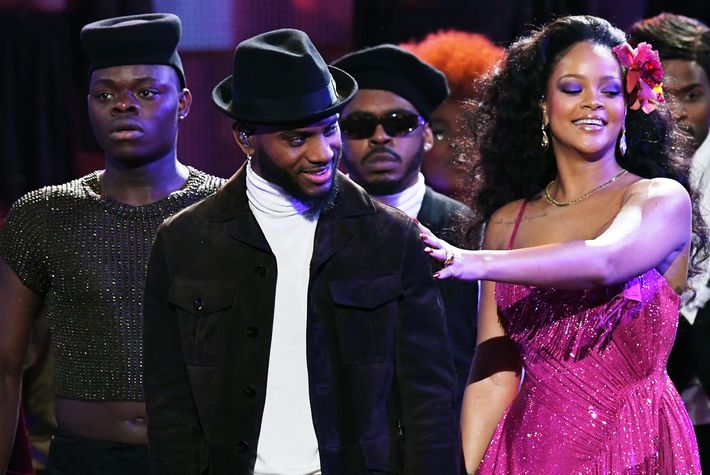 Snoop Dogg in a turtleneck auditioning to read the audiobook version of Fire and Fury: Inside the Trump White House!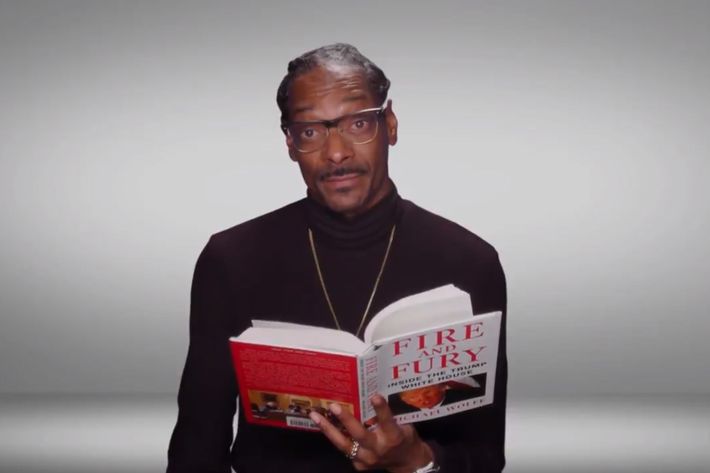 Audience-member Diddy in a turtleneck with a glass of your mom's malbec!