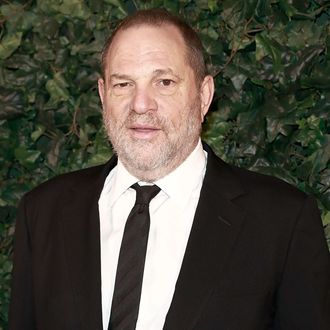 Photo: John Phillips/John Phillips/Getty Images
Guess who's back, by unpopular demand: Deadline reports that Harvey Weinstein will return to New York City in April for a deposition. As the Weinstein Company nears acquisition, Weinstein will have to face TWC's lawyers on April 17 unless Delaware's Court of Chancery decides otherwise. "The deposition will be taken orally before a court reporter or other person authorized to administer oaths, shall continue day to day until completed or adjourned and will be recorded by stenographic, audio, video, and/or real-time transcription," TWC lawyer David Ross wrote in a court filing late last week, according to Deadline.
The Weinstein Company deposition is one of many legal proceedings involving the disgraced mogul since the series of exposés in the New York Times and The New Yorker revealed dozens of actresses accusing the producer of sexual assault. The company is nearing acquisition by Maria Contreras-Sweet. Weinstein is the subject of several civil and criminal investigations from women accusing him of sexual assault and harassment. This deposition would be the first time he's faced lawyers from the company he founded.