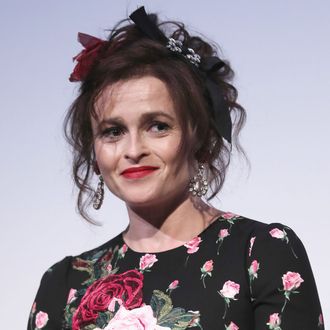 Helena Bonham Carter.
Photo: Jemal Countess/Getty Images
Princess Margaret will get a fresh smolder when Netflix's The Crown returns for its third season. Per London's Evening Standard, Helena Bonham Carter is finalizing talks to join the cast as the resident royal party girl. Carter was previously in talks to take on Queen Elizabeth II — a role that eventually went to Olivia Colman — and played the Queen Mother in The King's Speech in 2010. This time, according to reports, Carter preferred the more fun Margaret role. The Crown's creator Peter Morgan previously said that he would recast actors to play the royals as they age, instead of using makeup. Somewhere, noted Crown stan Queen Elizabeth is grinning.