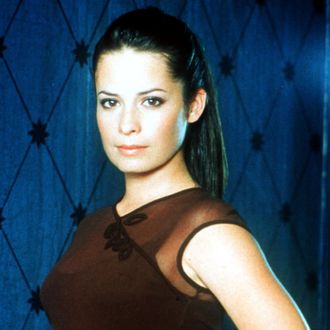 Photo: Paramount Pictures/Delivered by: Online Usa, Inc.
If you were hoping to livetweet the upcoming reboot of CW's Charmed with the show's original cast members, you can go ahead and let the dream die. Yesterday the long-gestating reboot pitch was finally given a pilot order by the network, and original series star Holly Marie Combs made her disapproval clear on Twitter last night.
The Holly Hive quickly turned up in her mentions to show support and call for a boycott of the new show, with some tweeting photos of themselves holding "I Want an Original Cast Charmed Reunion" signs. One even responded with, "This was like the moment when Piper's powers went from freezing to the ability to to explode. Not a chance in hell I'll be watching," which earned a "Yes" in response from Combs herself.