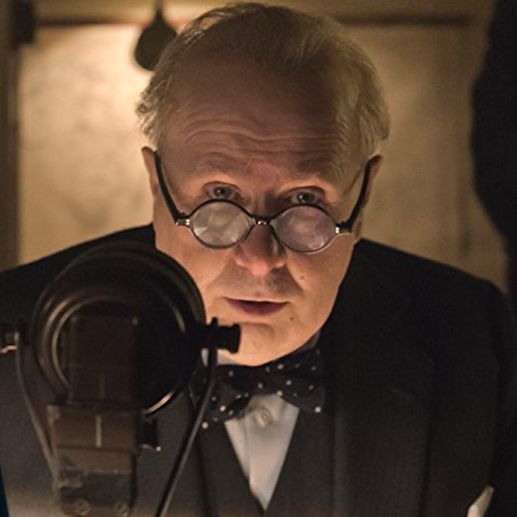 Photo: A24/Focus Features
The Golden Globes are the biggest awards show this side of the Oscars, but does the former really influence the latter? Well, not directly: The Hollywood Foreign Press Association sure throws a great party, but the eccentric group of foreign journalists who vote on the Globes can't claim the amount of Academy members that other award-giving precursors like the Screen Actors Guild and Producers Guild of America have in bulk. Still, it never hurts to be seen winning, and since voting for the Oscar nominations opened up just this past Friday, some of tonight's victors got the sort of valuable face time that a million for-your-consideration ads can't buy.
To that end, Three Billboards Outside Ebbing, Missouri and Lady Bird came out of tonight riding highest, picking up not just their respective trophies for Best Drama and Best Comedy or Musical but some acting wins besides. I think both movies, as well as Get Out, are our top-tier Best Picture contenders at the Oscars. Jordan Peele's horror-comedy hit, which went home empty-handed tonight, will play better with Oscar voters — the HFPA was likely turned off by Peele's grousing about the film's categorization — though it certainly would have helped to notch a surprise win.
Supporting winners Allison Janney (for I, Tonya) and Sam Rockwell (for Three Billboards) ought to be considered the front-runners in their acting categories at the Oscars as well, though they still have worthy rivals in Lady Bird's Laurie Metcalf and The Florida Project's Willem Dafoe, respectively. Darkest Hour's Gary Oldman vanquished his young Best Actor competitor, Call Me by Your Name's Timothée Chalamet, depriving the latter of a major moment to shake up the race. And the Best Actress category will likely come down to a formidable double-header between both of tonight's winners, Lady Bird's Saoirse Ronan and Three Billboards star Frances McDormand.
But the winners tonight who I'm most hesitant to proclaim as Oscar locks are Best Director victor Guillermo del Toro and Best Screenplay winner Martin McDonagh. I keep remembering their reaction shots after Natalie Portman's knife-sharp introduction of the "five all-male nominees" for Best Director, and Oscar voters may too. Could this boost Lady Bird director Greta Gerwig, or allow wiggle room for Get Out director-scribe Peele to challenge McDonagh for the Oscars' original-screenplay prize? If the Oscars pick Three Billboards for Best Picture, Greta Gerwig for Best Director, and Peele for his script, it will allow them to spread the wealth among the trio of movies that seem to be the industry's favorites of the year. Stay tuned for the SAG Awards to further clarify the race, since all three movies are nominated for that show's top prize.