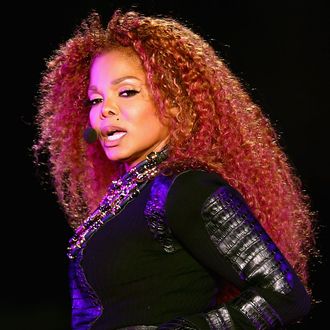 Jackson.
Photo: Francois Nel/Getty Images
Where will you see Janet Jackson this summer? As Justin Timberlake prepares to play the Super Bowl halftime show this Sunday, Jackson has been announced as a Panorama headliner. She will play the July fest in addition to performing at Essence Festival in New Orleans earlier in the same month. Jackson will headline, along with the Weeknd and the Killers. The lineup also features SZA, Migos, Cardi B, St. Vincent, David Byrne, Father John Misty, Fleet Foxes, and more. Will we get the "What Have You Done for Me Lately"— "Bodak Yellow" mashup Jackson teased last fall? See the full lineup below:
Have fun at your football game, Justin Timberlake!