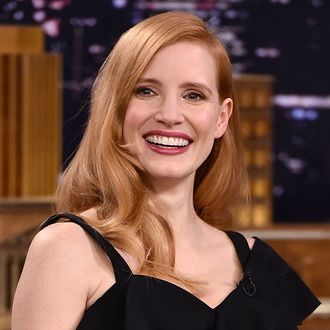 Photo: Theo Wargo/Getty Images
Jessica Chastain and Lady Bird have a lot in common, according to Jessica Chastain. Both Chastain and Lady Bird were raised in Sacramento. Both left the city — which Lady Bird describes as the "Midwest of California" — for college in New York City. "The first time I watched Lady Bird I was so struck by our parallel lives that I had to watch it immediately again," Chastain tweeted Wednesday afternoon.
But there's one other Chastain–Lady Bird parallel, one that you certainly wouldn't see coming. "Oh, also," Chastain added, "I lost my virginity to Dave Matthews' CRASH." No spoilers here, but the song plays quite prominently during key scenes with Lady Bird's beaus and her best friend.
Okay, JC: See you during free period, where we'll roll up our Catholic school skirts and smoke cloves together. Hella tight.